Auschwitz-Birkenau (see all visiting options)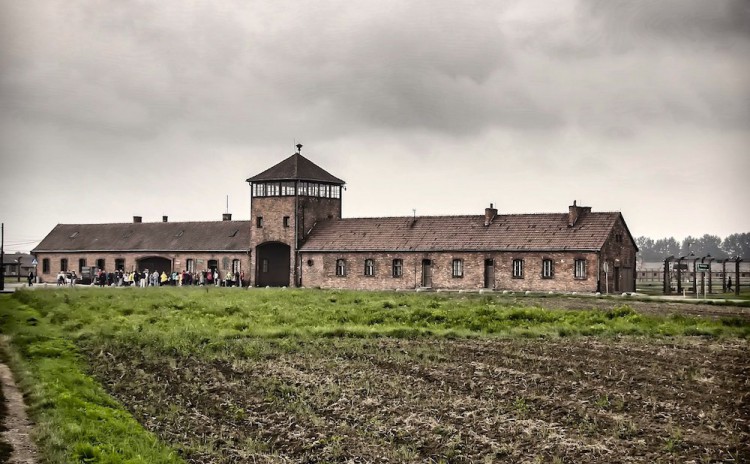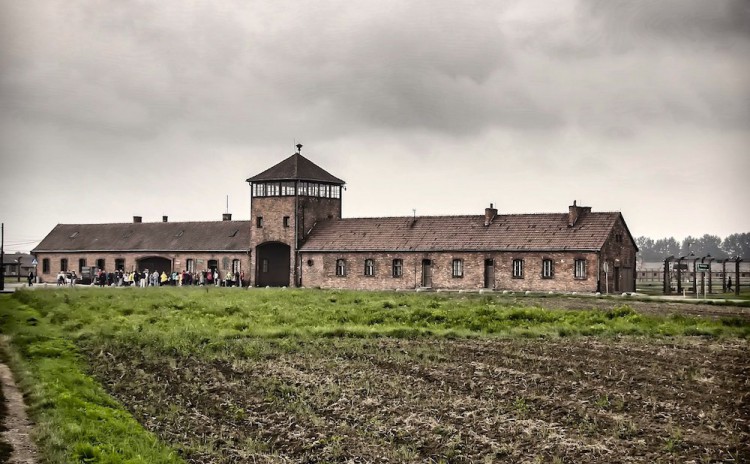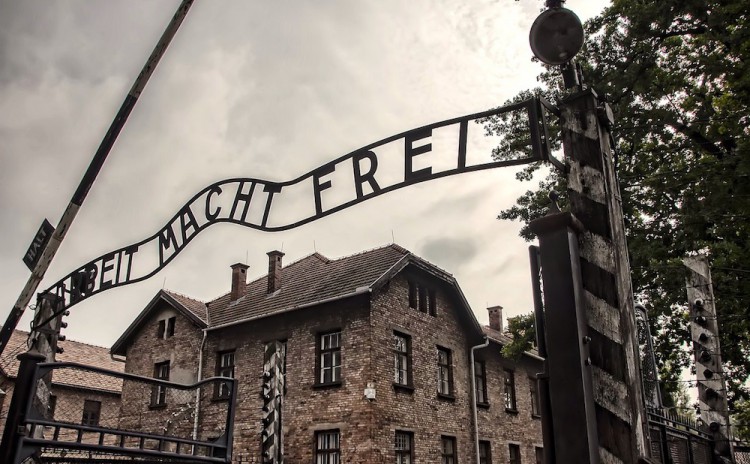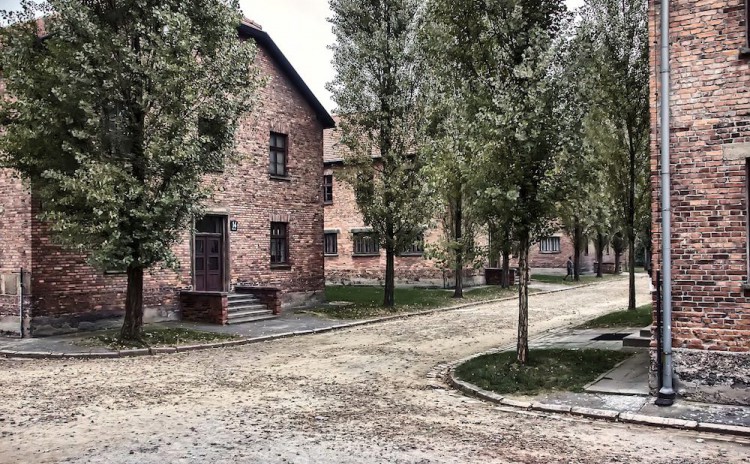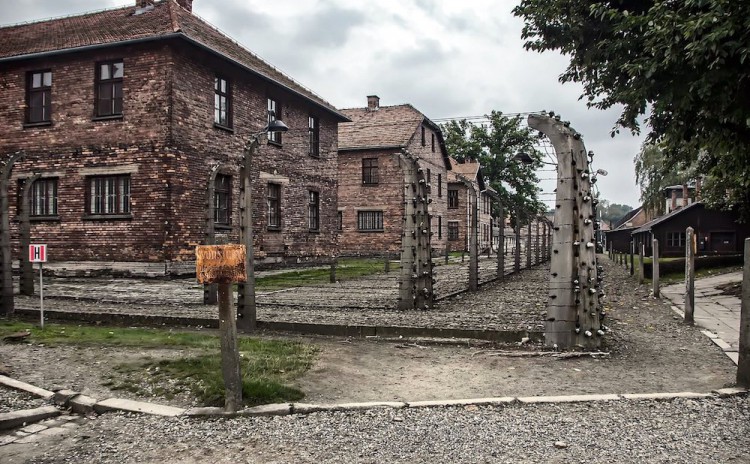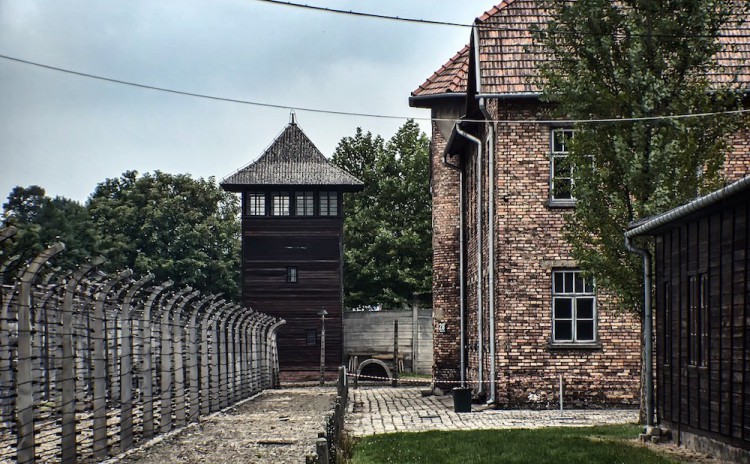 We did the Auschwitz-Birkenau tour with Discover Cracow and was really happy with the service. The transport was very courteous and efficient. The video on the bus was very informative. The guides provided at the camp were good and the audio headphones at Auschwitz made it really easy to hear the guide [...]
What will you see

Main gate "Arbeit macht frei"
The sarcastic slogan placed at the entrance to the camp - (symbol of Auschwitz)

Personal belongings of prisoners
People's possessions divided into categories with incredible precision
Faces of those who lost their lives in Auschwitz Birkenau Camp

Arranged as showers in which thousands of people were killed by Zyklon B

As per calculations of German authorities, even 1,440 corpses could be burned in each crematorium every 24 hours

Place were several thousand executions were performed

Original wooden barracks of Birkenau
Presenting terrible living conditions in Birkenau

From which SS guards supervised the area of the camp
Our Auschwitz tour includes a visit to the original camp (Auschwitz I), as well as the extermination facility (Auschwitz II). These places have remained a living monument of death.
Our trip is designed keeping your comfort in mind - you do not have to worry about details such as transport or fees. We also provide you with a professional guide who has a deeper and comprehensive knowledge of this formidable place. While we take care of the logistics, you get a chance to focus and reflect on the history associated with Auschwitz.
The Auschwitz tour provides an insight into the origins of the concentration camp, its history and most importantly - it shows you the everyday life of its prisoners, their personal belongings and their story.
Related Articles about Auschwitz
Useful tips before your tour:

Wear comfortable shoes and take water with you - it's a lot of walking!

Also, take an umbrella or a raincoat with you to be prepared in case of rain (the majority of the tour will take place outside)

It's important to prepare yourself before the Auschwitz tour - watch a documentary or read prisoners' stories

The guide will tell you where it is forbidden to take pictures - please listen carefully
Auschwitz Birkenau Concentration Camp - the Dramatic place of genocide, tragedy and terrifying Second World War History where over million people were killed.
The camp was originally intended to house political prisoners and members of the resistance movement, most of whom were Poles. The abandoned artillery barracks were erected in the area. It consisted of two- and one-story brick buildings built by prisoners. The number of people who were kept in one place ranged to over 20,000.
The first mass transfer of prisoners took place in June 1940. The camp in Birkenau was a place of mass extermination of Jews. There were about 300 buildings in the area, which made up a few larger parts, including female, male and family camps and a hospital section. The camp occupied a rectangular area of ​​about 200 hectares, surrounded by electrified barbed wire.
Is there an option to pick me up from a place which is not on the list?
Unfortunately, we have a limited number of pick up points which are mentioned while booking. If you can't find your hotel, please pick Discover Cracow Plac Szczepański 8 which is our visitor's center located in the Old Town or Dajwór 69-75 (kiss & ride stop) in Kazimierz District. If you have the need to be picked up from private apartment or any hotel in Krakow - please pick the option with Private Transport.
How long do Auschwitz tours last?
The guided Auschwitz tour lasts about 3,5h and one-way transfer from Krakow to Auschwitz takes about 1h 30min (+ pickup time) so the whole tour takes about 7 - 7,5 hours.
I am using a wheelchair, can I participate in Auschwitz Tour?
Yes, you can visit Auschwitz with an assisting person. Bearing in mind that the wheelchair should be capable of folding so it would fit into a minibus. However, some sites in Auschwitz are available only through steps so you may not be able to see some of them.
Sightseeing in a wheelchair is difficult due to the historical aspect of the buildings (no driveways, large steps, and stairs, pebbly ground).
What luggage size can I take to Auschwitz?
The dimensions are 30x20x10 and you will not be able to enter with any luggage that exceeds those. These are strictly followed and controlled. You can leave your bigger luggage in our minibus, it will be locked and supervised by the driver.
I am interested in WWII history - what others tours can I take to enlarge my knowledge about this subject?
The History of World War II in Krakow is such an interesting and tragic subject, no wonder why you want to learn more about it. We highly recommend taking Schindler's Museum Guided Tour - it will not only teach you about the story of Oscar Schindler but also the conditions of living in Krakow through the wartime. 
Another place where you can learn more about War and particularly Krakow Ghetto is the Eagle Pharmacy. You will discover the story of Tadeusz Pankiewicz, a pharmacist that volunteered to be locked inside Krakow Ghetto in order to help Jewish people survive in the ghetto.
How far is Auschwitz from Krakow?
It is 66 km distant from Krakow which means that it takes about 1 h 30 min to get there by car. It is a separate town with no administrative relevance to Krakow, which is why the tour takes that much time.
If you are interested, please read more about Auschwitz Location.
How can I change a date of my Auschwitz tour or cancel it?
You can contact our Support Center via phone (+48 12 357 21 70) or email (booking@discovercracow.com) and our consultants will gladly amend or cancel your booking as long as the change is made minimum 24h prior to the tour (according to the Cancellation Policy).
You will be asked to leave your bigger belongings in a car (don't worry, they will be locked and supervised by our driver). The allowed dimensions of a bag you can take with you are 30x20x10 (A4 size)
You will get a headset to hear the guide clearly throughout the whole Auschwitz tour
Eating and smoking, as well as acting in a loud manner are forbidden at the site
Taking photos in the buildings with the use of flash is forbidden. You are allowed to take photos only in selected parts of the Auchwitz Museum

To receive a discount the participant is required to show a valid ID confirming the age of the participant (students are required to have a valid Student ID)
We reserve the right not to display the documentary movie on the way due to technical reasons.