Visit Auschwitz

All possibilities explained
If you are planning on visiting Krakow you are probably thinking of Auschwitz – Birkenau Concentration Camp as your main place to see. No wonder why – it is one of the most important mementos of II WW and every person who wants to understand what happened there simply has to see it first-hand. No documentary or book do the justice. You just need to be there to see the scale of this tragedy that happened there. Visit Auschwitz, it's important!
There is just one small issue – there are many ways of sightseeing the Auschwitz Museum, it can get pretty confusing – how to choose the best one that will fit your needs? 
Also, let's face it – Auschwitz is a very popular spot amongst tourists from all over the world. It can get pretty crowded. Tourists very often complain about the fast pace of sightseeing and lack of time to focus and contemplate. But there are ways to deal with that. All you need is a little bit of information about each possibility, so you can choose the best one for your needs. Visiting Auschwitz is an emotional and harrowing experience – being disappointed and angry after visiting is not something you should encounter.
So let's jump right into it and help you make the best decision about your trip to Auschwitz – Birkenau.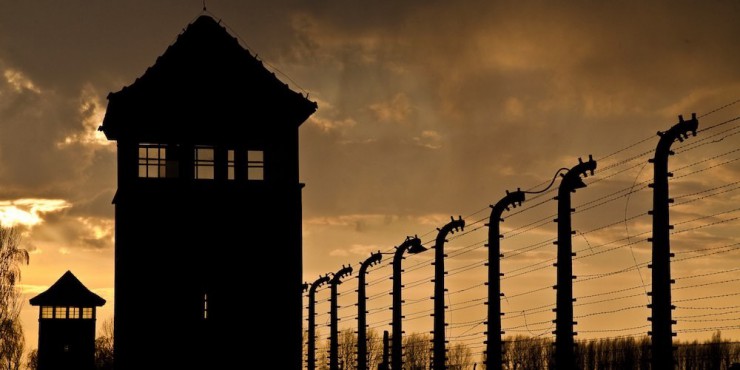 Basic information about ways to visit Auschwitz
There are some basic points that you need to know to understand how the museum is working:
All the guides are official and certified Auschwitz guides, they are trained by the Museum to provide the best possible narration. Tourists companies that organize trips to Auschwitz do not provide their own guides, because the Museum does not allow that. So the companies are booking the guide for a particular hour and in case of lack of a guide in a particular language they provide the translator. 
The regular sightseeing of Auschwitz takes about 2 hours and the sightseeing of Birkenau – about 1,5 hours. The ratio might change slightly but overall the time spent in Museum is 3,5 hours. 
The Birkenau is located about 3,5 km from Auschwitz Museum. There is a free shuttle bus leaving every 15 minutes (every half an hour from November to March). 
The time spent in Auschwitz and Birkenau by the group is regulated by the Museum, and that's why the pace of sightseeing is fairly quick. Some tourists find the tour well balanced and satisfying, but please mind that if you want to stop to contemplate for a longer period of time the guided tour will not give you this chance. 
There is a longer version of sightseeing with a guide – study tour. The sightseeing itself takes 6 hours and it covers much more deeply to the story of a Camp. Also, tourists are able to see gas chambers and crematoria IV and V. Two-day study tour: on the first day there is a 4-hour sightseeing of Auschwitz and on the second day – 4-hours visiting of Birkenau. It is best to email Auschwitz Museum to ask about the possibility of organizing this specialist tour. 
Before entering the Museum, everyone has to take a safety control. That's why there might be a queue at the beginning of the tour, even if you are a part of an organized group. It is necessary to check everyone so please be patient. 
You cannot enter the Museum without a ticket or an Entry Card (an Entry Card is a ticket that entitles you to enter the Museum at the particular time and day. You have to book it under your name) – even though it's free, you still need to present it to enter. You can print it out or have it on your phone or any other mobile device.
English tickets are getting sold out the fastest, if you need a tour in this language, please book them in advance. Sometimes even three or four months prior to your trip to Krakow.
In high tourists season (June – October) it might be impossible to book a seat directly on the Auschwitz website. The only possibility might be taking part in an organized tour by a tourists operator.
Quick Overview
We have gathered all the options in one place to help you choose the best option for you.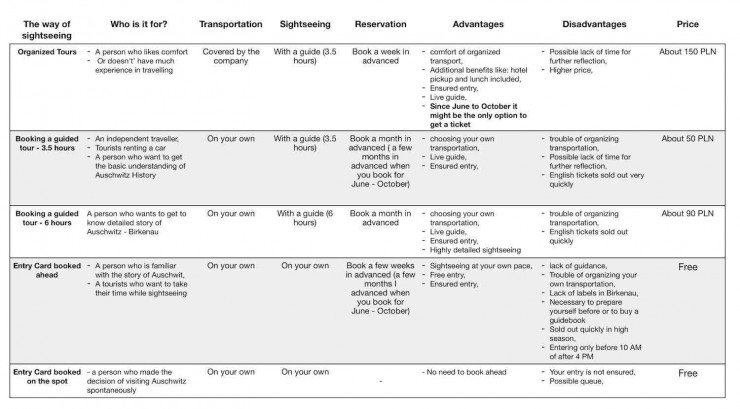 Now, let's explore each option deeper:
Organized tours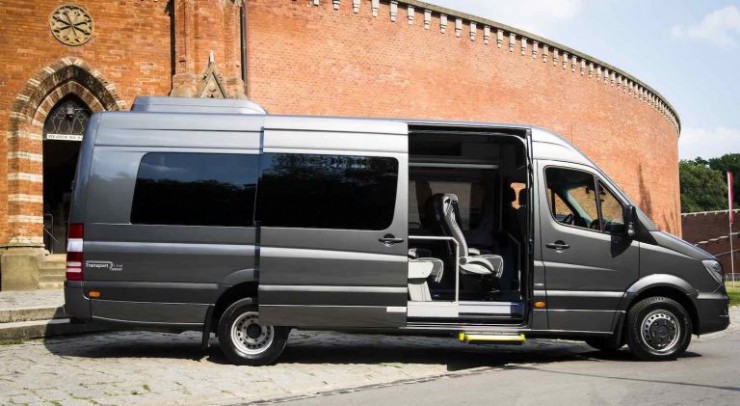 They are the easiest and most convenient ways of visiting Auschwitz Muzeum. There are plenty of companies that specialize in organizing those tours.
Within this category there are options to choose from as well, for example:
with hotel pickup (there are some companies that charge extra for that)
with lunch/snack box (so you don't need to worry about taking lunch with you) – for example, this one.
small group tours (the smaller group makes it easier to connect with the guide, ask questions) – for example, this one.
a tour with private transport (a private car picks you up from your location and takes you to the Museum where you are joining the existing group) – for example, this one.
private tours (a company books the guide for you, so you can have a personal attention of the guide during your tour). Usually, you need to email a company to arrange it for you.
Transportation:
is covered,
sometimes you need to spend a little more time in a bus because of other guests' pickups,
usually, companies try to include the documentary movie on the way – it is a great way to prepare for the visit.
Sightseeing:
the guide is an employee of Auschwitz Museum – which is good because you can be sure that the guidance will be high quality and professional,
the time spent in the Museum is fixed, so there is not much wiggle room to stop and contemplate (but since it is a group sightseeing, it's important to keep the pace quick for the logistics reasons),
usually, there is a break between Auschwitz and Birkenau part of the tour. It's the time for you to eat something quickly,
Reservation:
it's always better to book the tour as early as possible because this is a high demand tour, but usually, a week or two in advanced is enough,
you can book the tour online, on the provider's website or in their Tourists Information Points,
remember to ALWAYS call or email to confirm your tour. You need a clear information that your booking is in the system, where is the meeting point and what is the pickup time. Please, do not let any misunderstandings ruin your tour. A simple call will assure you that everything is in order,
ask consultants any questions you might have about the tour – they will be happy to help you 
Advantages:
Your tour will be organized by professionals. After booking and confirming you will not need to worry about anything,
Tourists usually appreciate taking part in the guided tour – the guide has an extensive knowledge that will make the sightseeing more comprehensive.
Your seat will be reserved and you will enter the museum for sure.
There is more likely to actually get a ticket.
In high tourists season (June – October), this might be the only way of getting tickets, since tickets on the Auschwitz website are usually sold out completely.
Disadvantages:
taking part in an organized tour does not guarantee that there is not going to be a queue to the security check or a crowd in the museum. We all have to be understanding – the Museum is a popular spot amongst tourists and quite possibly it will get crowded,
sometimes tourists complain about lack of time to reflect and contemplate the history. Again – a dose of understanding is much needed here. The group can be inside the museum for a fixed amount of time. Also, the group has to stick together. It would ruin the logistics if everyone could stop at any time. For history buffs and all the people that really want to take their time, the Entry Card without a guide would better option.
the price is, of course, higher than joining the group in Auschwitz. The Entry Card is completely free.
Booking a guided tour directly at the Auschwitz Museum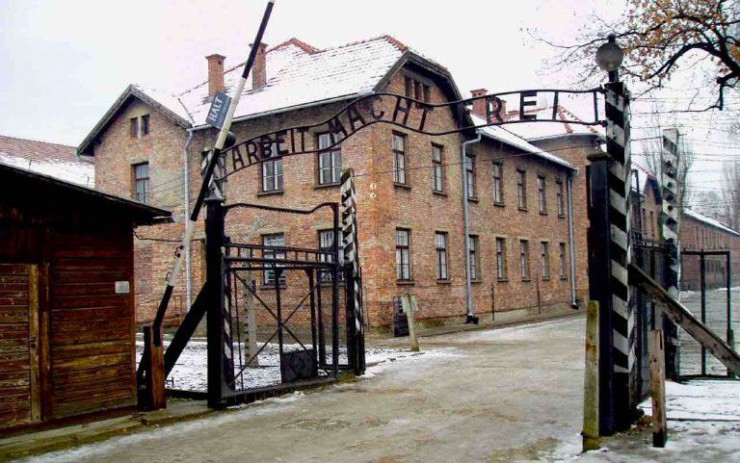 If you want to book a tour directly from the Auschwitz website – you certainly can!
There are some options to choose from:
a 3.5 hours guided tour,
a 6 hours study tour,
a 2-day study tour.
Transportation:
In this case, the ball is on your side! You can choose yourself how to get to Auschwitz.
Overwhelming?
Doesn't have to be! We have a very popular blog post explaining all the options of how to get to Auschwitz – How to get to Auschwitz from Krakow (Updated 2018).
Sightseeing:
The official Museum guide will narrate your visit (as we know already, it has it pros and cons)
Reservation: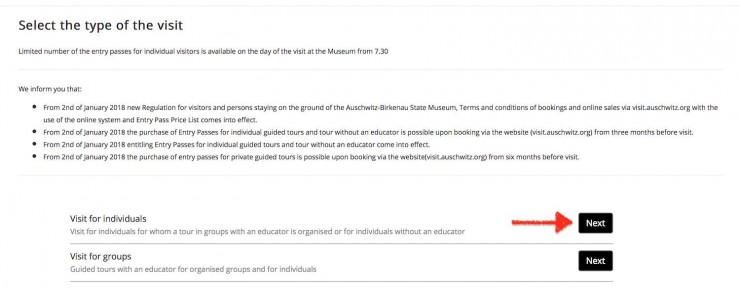 as you will see, there are not many seats left for the close dates. From experience, we can advise booking a few months in advance,

Always remember to arrive at least half an hour prior to your tour – there might be a queue before the security, and the group will not wait for you. Better to be safe than sorry!
Advantages:
guided tour for you is a must if you are not very familiar with the Auschwitz history,
if you are an independent traveler, and you like to organize everything on your own – choosing your own transportation will be the best option,
with a reserved seat, your entry will be ensured,
Disadvantages:
cons of the guided tour – fixed pace and limited time in the Museum,
the trouble of arranging your own transportation,
it might be very difficult to get a ticket in a high tourists season – just look at the print screen below (this post is written in April and all the July, August, September and October are completely sold out)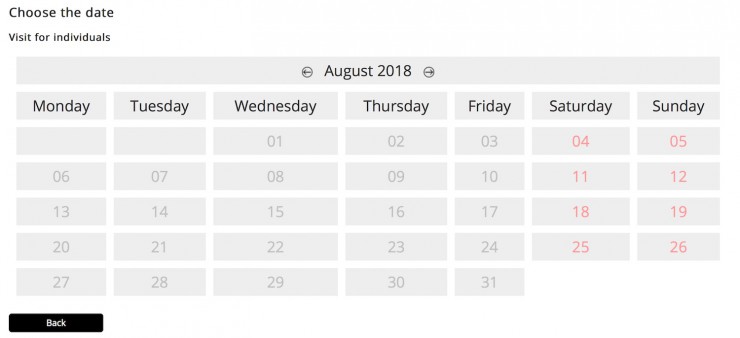 Entry Card booked ahead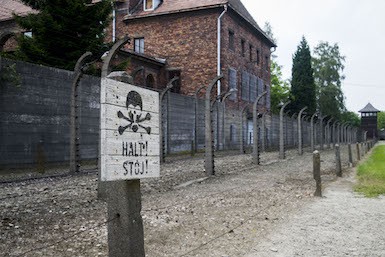 First of all – entrance to the museum is free. All you need to remember is that you need an Entry Card that you can book here: https://visit.auschwitz.org/?lang=en. All the history buffs or people who know the Auschwitz story very well can pick this option without a doubt. You will not miss the narration since you know the history already, and you will be able to spend more time in the Museum. Also, most of the exhibitions are labeled in Hebrew, English, and Polish.
Transportation:
on your own – plan it as you wish with the help of our article: How to get to Auschwitz from Krakow (Updated 2018)
Sightseeing:
you might want to buy yourself some guidebook before entering the Museum (there is a bookstore in front of the entry).
Reservation:
you might think that a free Entry Card doesn't need to be booked in advance, but the truth is actually the opposite. The amount of Entry Cards per day is fixed and as you can imagine the demand for them is very high. So just to be on the safe side – book your Entry Card a few weeks in advance (a few months in advance in case of high tourist season)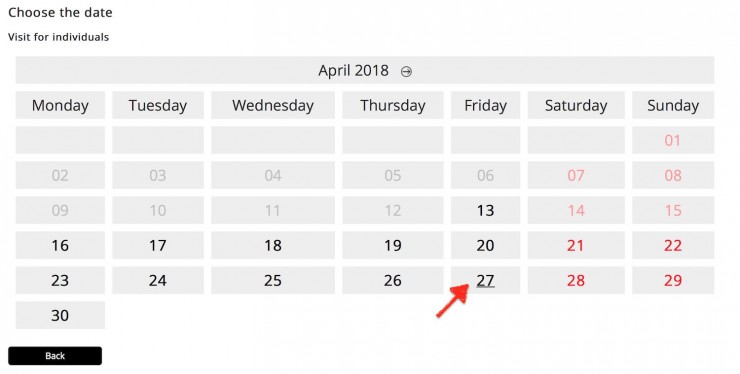 You will book your entry for a particular hour. Please arrive at least half an hour earlier. You still need to take a security control and it takes a while.
Advantages:
You can take as much time as you want,
you are saving money since the entry is free,
your entry is ensured.
Disadvantages:
you will lack a narration and guidance if you are not familiar with the history of Auschwitz – Birkenau,
trouble or arranging the transportation,
Birkenau part of the Museum is not labeled,
All descriptions are only in Polish, English, and Hebrew,
it might be very difficult to get a ticket in a high tourists season,
the free entry is possible before 10 AM or after 4 PM.
Entry Card without previous reservation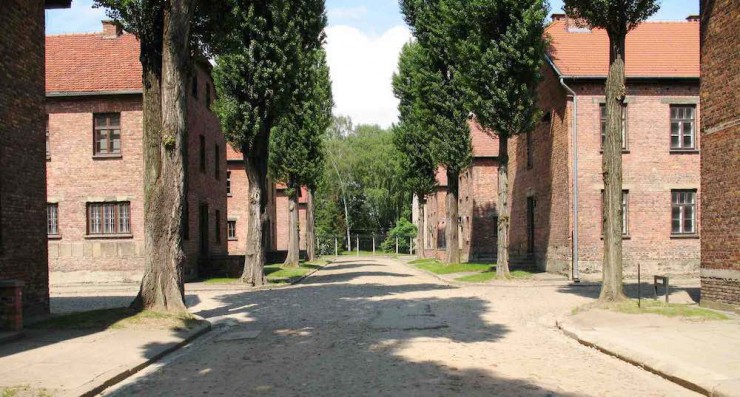 Some tourists think that since the entry is free, they can just go the museum and enter it without any issue. As we previously explained – the amount of Entry Cards is limited so it might happen that someone who did not book the Card simply will not enter the Museum. The highest possibility of getting a Card on the spot is before 10 AM. It might be challenging since most tourists are coming from Krakow (located 1.5 hours away from Oświęcim).
We highly recommend booking your Card ahead, there is no point risking when you can simply reserve your ticket and be secured.
FAQ
I made a booking on the Auschwitz website – how can I cancel it?
You should email reservation.office@auschwitz.org in order to cancel your booking.
What will happen if I'm late for my entry?
You will be asked to wait for the next free spot on that day. It might take a long time sometimes to get a free spot
What is it like to visit a Nazi concentration camp?
It is definitely a humbling and harrowing experience. When you see those barracks and imagine all those people who were kept here only to die, you really feel the importance and tragedy of Auschwitz. It's heartbreaking to see people taking selfies or behaving in a loud and unrespectful manner (I know it's hard to imagine, but it happens!). Ray Allen (NBA player) described his experience of visiting Auschwitz in this article. You can check it out and you will see what kind of emotions does this tour awakens.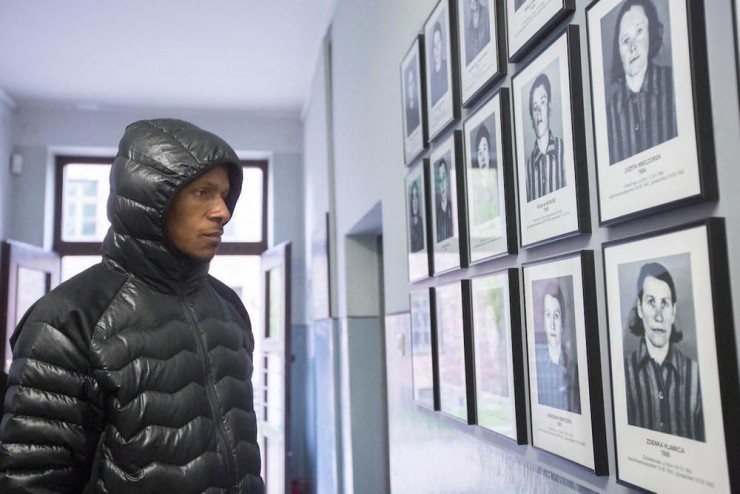 Can I take my kids with me for the tour?
The recommended age of children visiting Auschwitz Muzeum is 14. Younger kids will not understand what this tour is all about and also it is a long tour – kids can get bored or tired. However, bringing younger kids with you is not forbidden by the museum's rules.
If you have any other question – please leave it in a comment below or email: karolina.sleczkowska@discovercracow.com – let's create a base of knowledge for anyone who is considering visiting Auschwitz – Birkenau Museum.