Every year, Krakow is visited by hundreds of thousands of tourists, who are attracted by the city's interesting history and picturesque Old Town. But is Krakow safe for people from abroad?
Disclaimer: The city is not considered dangerous, but it's worth knowing which situations and places to avoid so that only pleasant memories will remain from the trip.
How safe is Krakow? According to tourists, this is one of the safer places in Europe. As everywhere, it's better to remember to keep a few rules that will allow you to move freely around the city, visit monuments with a guide, photograph the most beautiful nooks and crannies of the city or dive into its atmosphere and culture.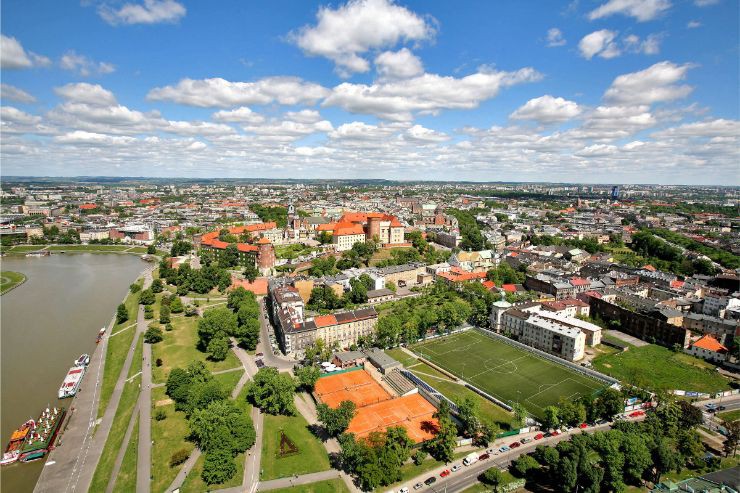 It is safest to:
move around the old city,
avoid drunk and noisy groups of people
stay among people.
Like in other cities, strolling around places rarely visited by tourists can be a little bit risky.
How safe is Poland?
Krakow is one of the most beautiful Polish cities that is worth visiting, along with Warsaw (the capital), Wrocław, Poznań and many others. In fact, our country has many fascinating secrets and discovering them can be a real adventure! Still, many tourists worry about their safety, especially since they often hear about the distrust of Poles towards foreigners. How is it in real life?
Is it safe to travel to Poland?
Poland is considered a fairly safe country. Our country is (according to SafeAround)  in top 20 of the world's safest destinations, to be exact. Of course there are exceptions. Unfortunately, it is true that sometimes thefts do occur, therefore after crossing the border you need to pay close attention to your luggage, wallet and other valuable items. Relax, of course, most Poles don't steal, but better safe than sorry. Almost all residents remember to lock their apartments, secure their cars with anti-theft systems or simply keep an eye on their personal belongings.
To sum up: how safe is Poland? In fact, apart from theft, you're not in any serious danger. Only in smaller towns might you hear racist comments or have unfavorable glances cast in your direction. It's not a common behavior though. We're usually polite and open-minded people. If you are going to Krakow, especially the touristic part, do not worry – a large number of visitors is part of everyday life there, and things are the same as in the western parts of Europe. 
What is the best area to stay in Krakow?
Most people who have had the chance to visit Krakow, one of Poland's largest cities say travelling around Krakow is an unforgettable experience. And no wonder, because you really can't get bored there. The museums, stalls, restaurants, picturesque streets, interesting buildings, beautiful parks, many cultural events and rich nightlife are something that every travel enthusiast loves.
Everyone knows that a high volume of tourist traffic is a magnet for pickpockets. Other than that, is it safe to travel to Poland, including Krakow?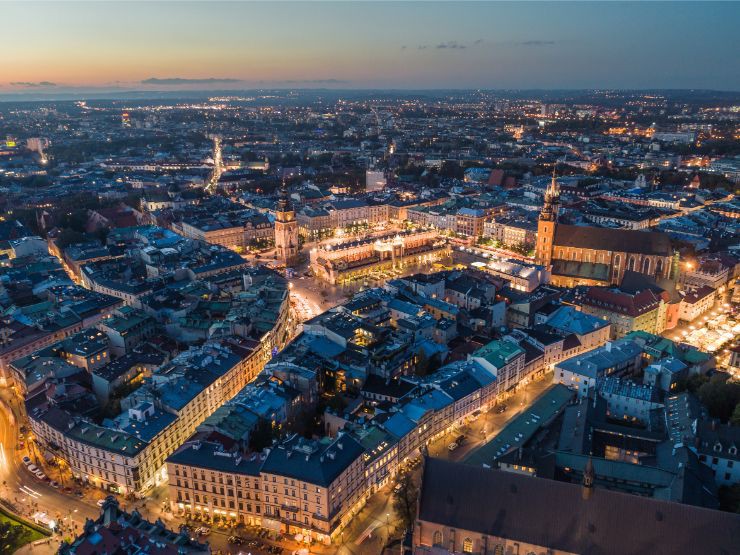 Is Krakow safe?
We answer - yes, Krakow is safe! Walking wandering through the center of the city you will feel completely secure. If you go to the Main Square (which is a must on every tourist's day plan), you will be delighted with the spaciousness and architecture of the place. Once you find yourself inside the Old Town, you will immediately mix into the crowd of other visitors, which will increase your sense of security.
It is similar in Kazimierz District. It's another interesting place in Krakow, which is worth visiting to learn more about the turbulent history of Polish Jews who once lived in these areas. Kazimierz has a completely different atmosphere and is a bit less crowded, but if you like visiting historic places with a guide and photographing old synagogues, you must visit this district.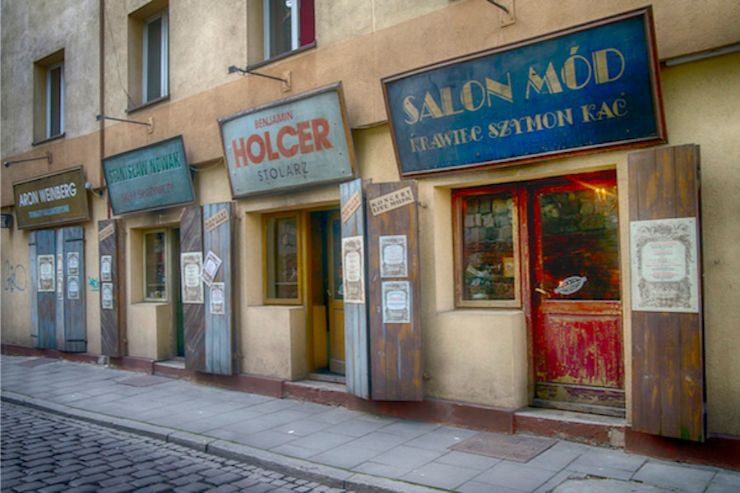 The historical part of the city is safe for visitors from all over the world. The risk of someone attacking you in broad daylight is so low that it almost doesn't exist. In that case what are some areas to avoid in Krakow.
What are the areas to avoid in Krakow?
Almost every city in Europe is built according to a similar pattern. A bustling tourist life centered around monuments and cultural events in the heart of the city. In the nearby vicinity there are workplaces, and further out, housing estates. The topography of Krakow looks similar, except perhaps for office buildings that are scattered throughout the city.
How to get around Krakow? On the city map you will find many places far from the city center that tourists like to visit. Areas to avoid in Krakow include some of the old residential areas and the city's outskirts.
There are also interesting tourist destinations in places further out. A perfect example is the raw architecture of Nowa Huta. This utopian district will melt the heart of every photographer and history lover. However, in these areas tourist traffic is much lower than in the very center, and therefore, a foreigner might catch some unwanted attention.
Fun Fact: In the old days, Nowa Huta was considered by Cracovians as one of the most dangerous districts due to the frequent skirmishes of football fans. Current statistics now show that the smallest number of dangerous events occur in Nowa Huta in comparison to other parts of the city.
Also, you should not leave the center in the evenings and nights. You may encounter some provocation from, let's say a homeless persons under the influence of alcohol, or if unlucky you might run into some aggressive football fans. The best solution to avoid Krakow dangers is to navigate around unusual locations during the day, especially on weekends, when tourism is the most intense.
Things to avoid in Krakow?
If you hear about skirmishes or attacks in Krakow, the cause is usually a bitter relationship between rival football fans (such things usually only take place far from the center and other busy places). Are there any threats or Krakow dangers that may directly affect you? Yes, but they can be easily avoided!
Erotic Bars
The Main Square is full of promoters distributing leaflets with discounts to bars and clubs. Most of them are harmless, although their pushiness can be irritating. Among the Krakow bars to avoid, the first place belongs to erotic clubs. Such places take strong advantage of tourists' wallets, offering drinks at extremely high prices. If you want to drink alcohol, you'd better choose a different type of bar. Other Krakow bars to avoid include some night clubs. Their entry is often guarded by a bouncer who may not let you in because of cultural prejudices (they are known for making a very subjective assessment). Keep this in mind and read many reviews on the Internet before choosing a place to go. You can also ask advice from someone on our 24/7 hotline. Turn on the chat window and ask a question and we'll give you the best recommendations!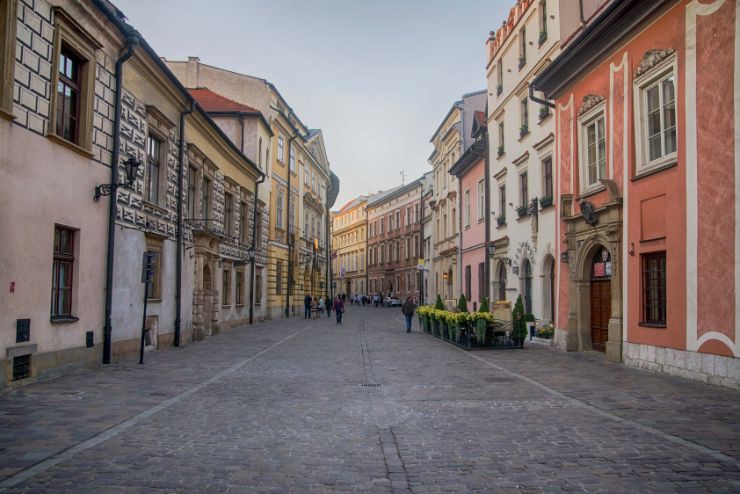 Dishonest taxi drivers
Traditional taxi companies in Krakow like to make money on tourists. If you are in the city for the first time, a dishonest taxi driver can take you the long way around to your destination and consequently charge you for excess kilometers. Additionally, some taxi drivers have different charges per kilometer for foreigners than they have for residents. How to avoid dishonest taxi drivers? It is best to use the services of modern transport companies that allow you to order a ride through a dedicated app. You'll know the price even before you call the cab. However, if you catch a regular taxi, check the route on the map on your smartphone to be sure.
Traveling at night
One of the things to avoid in Krakow is getting around by public transport after dark. Traveling in empty compartments can be dangerous, especially since at night it is easy to come across an aggressive, drunk person. Also keep in mind that life in the city center lasts round the clock. At 11 p.m., 1 a.m. or even 3 a.m. – there will always be plenty of people in the Main Square. Unfortunately, going further from the center, you'll see that after 10 p.m. the city becomes quieter and calmer. If you have to come back to your hotel late, it's best to take a taxi right to your door or move around in a group – the more the merrier!
How safe is Krakow? Summary
If you are a responsible traveler and use common sense when visiting new places, you have no reason to worry. Contrary to stereotypes about Poland, it is a really safe country. When moving around the city, remember that the safest and best area to stay in Krakow is the Old Town and the center – there you are safe from everything but pickpockets who prowl everywhere worldwide.
And if you are interested in the safest way possible to visit Krakow, you can use a private guide, that will guide you through the most interesting parts of the city for half a day. This way you will not only see the most important monuments, but also ensure yourself the maximum level of security.