Unveiling the Wonders of Krakow: The Krakow City Pass
Unveiling the Wonders of Krakow: The Krakow City Pass
Krakow, often referred to as the "cultural capital" of Poland, is a city that effortlessly blends its rich history, stunning architecture, and vibrant cultural scene. For those seeking to explore this enchanting city to the fullest, the Krakow City Pass stands as a key to unlocking a world of experiences. Let's delve into the fascinating world of the Krakow City Pass and discover how it can elevate your visit to this captivating destination.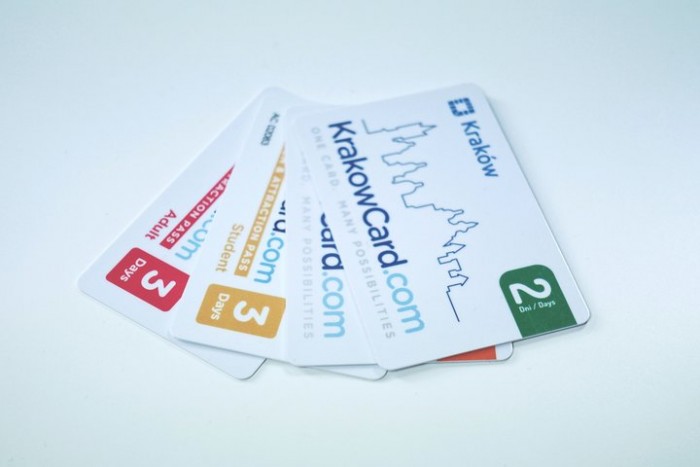 The Krakow City Pass is a comprehensive tourist pass that grants visitors access to a wide array of museums and public transportation options throughout the city. It's designed to enhance the overall tourist experience by providing convenience, cost savings, and a seamless way to explore Krakow's treasures.
Features and Benefits
Free Admission to Attractions: One of the primary advantages of the Krakow City Pass is its inclusivity. Holders of the pass gain free admission to 39 museums. This includes notable sites like Oskar Schindler's Factory, Underground Main Market Square and the Czartoryski Museum, to name just a few.
Unlimited Public Transportation: The pass also provides unlimited access to the city's public transportation system, which includes trams and buses. This feature not only ensures that you can easily navigate the city but also allows you to reach more distant attractions without the hassle of purchasing individual tickets.
Time and Cost Efficiency: The City Pass comes in various durations –1, 2 or 3 days – allowing you to choose the timeframe that best fits your itinerary. Considering the individual costs of admission tickets and transportation, the Krakow City Pass can lead to substantial savings, making it an attractive option for budget-conscious travelers. Apart of that, for those who do not care about access to public transportation, there is a cheaper option which does not include it: Museum Pass for Adults and with discounted price for Students.
How to Make the Most of Your Krakow City Pass
1. Book online: reserve your pass in advance here.
2. Collect once you arrived: pick any convinient point and grab your pass.
Collection points:

InfoKraków - ul. św. Jana 2 - 09:00 - 17:00 (Everyday)
InfoKraków Sukiennice - Rynek Główny 1/3 - 09:00 - 17:00 (Everyday)
InfoKraków - ul. Szpitalna 25 - 09:00 - 17:00 (Everyday)
InfoKraków - ul. Józefa 7 - 09:00 - 17:00 (Everyday)
InfoKraków - Powiśle 11 - 09:00 - 17:00 (Everyday)
InfoKraków - Os. Zgody 7 - 10:00 - 19:00 (Everyday)
Krakville Tours - Sienna 17 - 08:00 - 22:00 (Everyday)
Krakow Story - Pawilon Wyspiańskiego, plac Wszystkich Świętych 2 - 10:00 - 18:00 (Everyday)
3. Plan Ahead: Before embarking on your Krakow adventure, research the attractions you want to visit and create a rough itinerary. This will help you choose the appropriate duration for your Krakow City Pass and make the most of its benefits.
 
4. Utilize Public Transport: Take advantage of the unlimited public transportation option. Use trams and buses to conveniently move around the city and access attractions that might be a bit farther from the city center. You can easily check all connections at: https://jakdojade.pl/krakow/trasa
 
5. Immerse Yourself: With the convenience of the Krakow City Pass, you'll have ample time to delve into the city's history, culture, and art. Take your time exploring museums, historic sites, and local neighborhoods.
 
6. Remember about 3 important facts! The last admission to exhibitions is usually 90 minutes before the closing time. Please note that on Mondays some of the Museums don't operate . You can cancel the online reservation free of charge until the start day (one day before and not after the activation).
Cream de la cream! MUSEUMS!
All with the use one, small card! Here is the list of all objects available with the pass:
1. Schindlers Factory
2. Main Market Square Underground
3. Polish Aviation Museum
4. The Princes Czartoryski Museum (Lady with Ermine by Leonardo da Vinci)
5. City Defence Walls Krakow
6. Archaeological Museum (Main building)
7. Archaeological Museum (Underground of the Church of Saint Adalbert)
8. Archaeological Museum (Nowa Huta Branice)
9. The Seweryn Udziela Ethnographic Museum
10. The Gallery of 19th-Century Polish Art in the Sukiennice
11. The Stanisław Wyspiański Museum
12. The Zwierzyniec House
13. The Jozef Mehoffer House
14. St. Adalberts Church Underground
15. St. Mary's Church
16. History of Photography Museum
17. Centre for documentation of the Art of Tadeusz Kantor Cricoteka, Archives. Office
18. History of the Academy of Mining and Metallurgy Museum
19. The Bishop Erazm Ciołek Palace
20. The Old Synagogue
21. The Archdiocese Museum
22. The Szołayski House
23. The Hipolit House
24. Benedictine Abbey in Tyniec
25. The Main Building of the National Museum
26. Regional Rydel`s Museum of Polish Modernism Rydlowka
27. The Emeryk Hutten-Czapski Museum
28. Pomorska Street
29. Celestat
30. MOCAK
31. Town Hall Tower
32. Exhibition in Nowa Huta District Branice
33. Galicja Jewish Museum
34. The Barbican
35. The Eagle Pharmacy
36. The Krzysztofory Palace
37. Museum of the Home Army dedicated Gen Emil Fieldorf Nil
38. The Jan Matejko House
39. Nowa Huta Museum
40. Legends of Cracow
41. Kościuszko Mound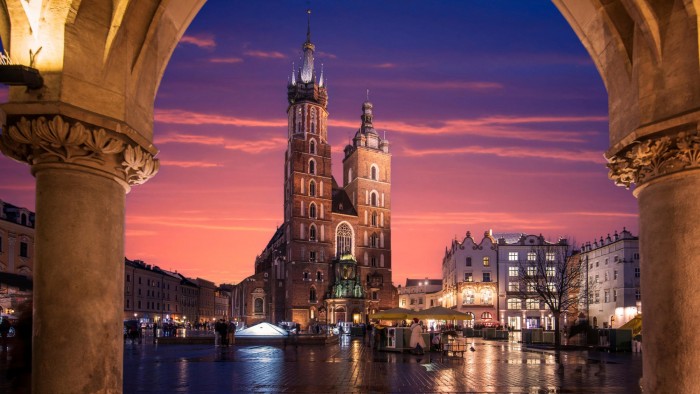 The Krakow City Pass serves as a valuable companion for anyone looking to uncover the beauty and depth of Krakow's cultural heritage. Whether you're drawn to its medieval architecture, poignant history, or vibrant contemporary scene, this pass offers an all-encompassing experience that combines convenience and savings. With the Krakow City pass in hand, you're not just a tourist – you're a privileged explorer, granted access to the heart and soul of a city that has charmed visitors for centuries.