Krakow Museums

The List of THE BEST ONES!
Holidays in Krakow? Buzzing restaurants, crowded cafés, majestic architecture, unique monuments, vibrant nightlife… be sure to add Krakow museums to the list!
Don't roll your eyes and close this page just yet – they really are worth seeing :)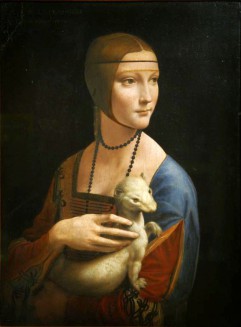 I've compiled a short list for you – bear in mind though that Krakow has soooo much more to offer!
In this post you'll find:
♦ a list of museums worth checking out
♦ some practical information that will come in handy while planning your trip
♦ inspiring photos taken by other Visitors
Let's jump right in, shall we?
An overview of Krakow Museums
If you are an art-connoisseur or history fiend, you can visit some of the more conventional museums and feast your eyes on the truly magnificent works of art.
But let's say you're not…
Not a problem! Krakow museums to the rescue!
Do you like planes and trams? You were always fascinated by the stained glass? You have a real passion for… insurance? (Yup, you read that right!)
Pick and choose – the possibilities are endless.
Come with me, I'll show you around!
Art museums in Krakow
 
National Museum in Krakow – The main building
Established in 1897, the National Museum in Krakow is a top-notch institution for all fans of sophisticated art.
Currently, it houses both temporary and permanent exhibitions presenting art coming in all forms, created with the use of different techniques and originating from various eras.
While visiting, check out also the exhibition of Stanisław Wyspiański's paintings – he was a famous artist from Krakow.
Extra tip: in the Museum's souvenir shop you will find truly amazing books, which can be a great, unusual souvenir from your trip to Krakow! Some of them are really eye-catching and include breathtaking photos.
Gallery of The 19th-Century Polish Art (The Cloth Hall)
The museum located in Sukiennice is a branch of the National Museum, but it focuses solely on Polish art from the XIX century.
Here you can find amazing works of art by artists such as Matejko, Malczewski, Gierymski, Grottger, Siemiradzki and many others.
The exhibition is divided into four rooms and each one has a unique vibe to it.
Definitely worth seeing!
Extra tip: there is a café on the terrace with an absolutely epic view.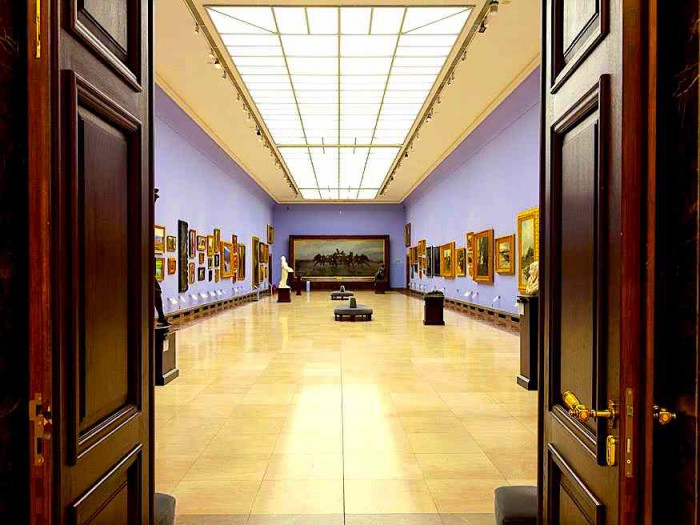 Do not miss out!
The Jan Matejko House
Did you know that one of the greatest painters in Polish history used to live in the very heart of Krakow?
Today this building is yet another branch of the National Museum with approximately 6000 exhibits. 
They include memorabilia of the artist and his family, such as letters, photos, paintings and books.
It promotes the unknown aspects of Matejko's life and work, but also displays his impressive collection of handicrafts, textiles and military objects.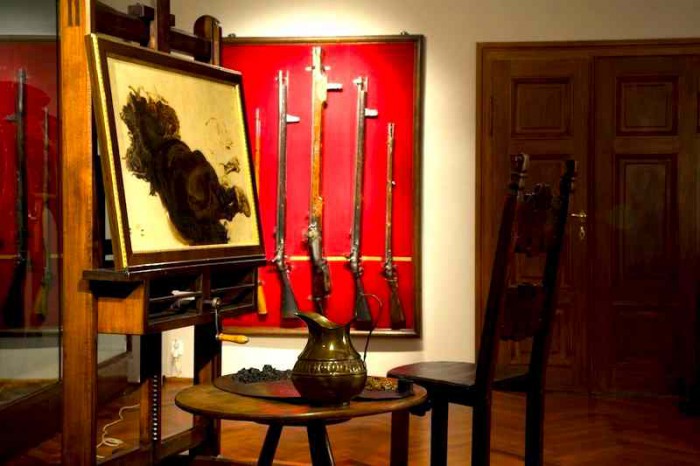 Workshop & Stained Glass Museum
The museum itself is relatively new, but it intertwines with a workshop that has been functioning since 1902 (the oldest functioning stained glass studio in Poland!).
Not a lot of people know about it, so most likely you will be able to enjoy the atmosphere in peace and quiet.
While visiting, you have an exceptional occasion to watch the artists create their masterpieces. The tour is gripping and packed with practical information regarding the process of creating stained glass.
It's worth visiting for many reasons, my personal favourite being the interactive character of the tour. You get to see, touch, ask – it's not just walking from exhibit A to exhibit B!
Extra tip: On the museum's website you will find a map that will guide you to the most important stained glass windows in Krakow! Definitely worth checking out if you're a fan of them.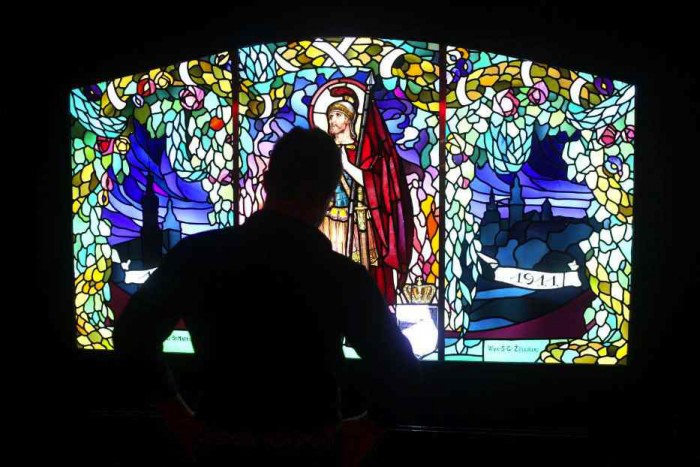 A true hidden gem!
MOCAK – Museum of Contemporary Art
 
MOCAK Museum has been opened in 2011.
It's impressive collection of modern works of art is being constantly enriched by outstanding temporary exhibitions – I highly recommend you to check out what is there now!
In just a few years it has become an extremely important cultural institution, which says a lot.
It is popular especially amongst young visitors.
Many exhibitions address current problems of the world and society.
They are moving and thought-provoking, so if that's something up your street, you should definitely pay MOCAK a visit!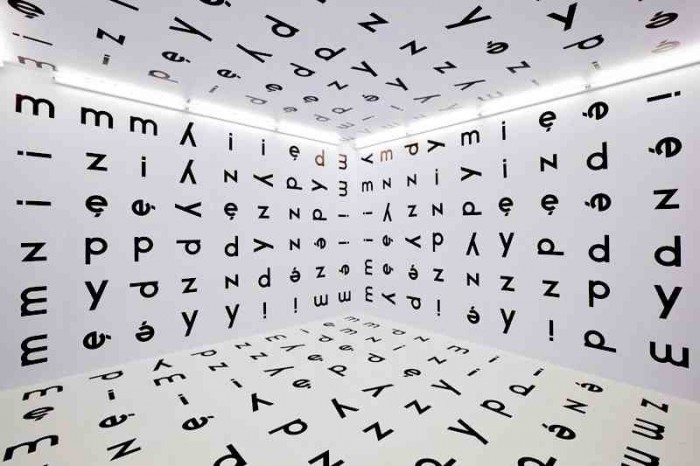 Kid-friendly museums in Krakow
Main Market Underground Museum
If you still have some energy and you're in the mood to see more after visiting the gallery in the Cloth Hall, simply head downstairs to find an amazing Underground Museum.
It's a part of the Historical Museum of the City of Krakow and it's devoted to archaeological and architectural findings. The permanent exhibition depicts the everyday life of people inhabiting Krakow from 13th to 18th century.
It's also a great place to visit with children, as the museum is very modern, interactive and overall fun for people of all ages.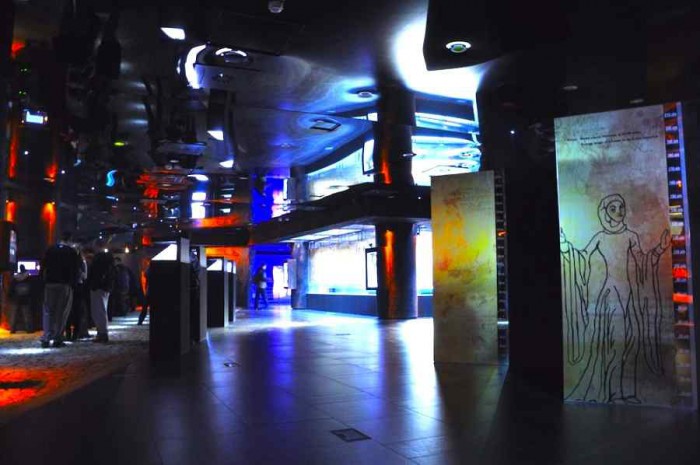 History museums in Krakow
Oskar Schindler's Factory
 
Right next door to MOCAK you will find this absolute must-see.
The museum has been created in a building that used to house the famous Oscar Schindler's Enamel Factory.
It tells a difficult and horrifying story of Polish Jews and the city of Krakow under Nazi occupation.
Interactive, but not childish; beautifully set up, but incredibly sad – the Factory is not easily forgotten and for that reason it is one of the best and most popular museums in Krakow. It features unique exibitions that are arranged to take you back in time.
It's not just objects in glass cabinets, it's so much more!
Extra tip: If you're not familiar with the story of Oscar Schindler and you're a fan of cinematography – definitely check out 'Schindler's list' – a movie based on true events, directed by Steven Spielberg.
If you want to understand the history better, I highly encourage you to consider the guided tour, but if that's something you're not interested in – you can simply buy the ticket and visit on your own.
Are you eager to further explore the history of Krakow Jews? A ticket package for the Schindler's Factory, Eagle Pharmacy and Old Synagogue and many more will be the best option for you.
Eagle Pharmacy (Plac Bohaterów Getta 18) houses an exhibition commemorating Holocaust of Krakow Jews and Tadeusz Pankiewicz – the only Pole living in Krakow Ghetto, owner of said pharmacy, Righteous among the Nations, and a man dedicated to helping others.
Old Synagogue (Szeroka 24) is the oldest still standing synagogue in Poland (it was built in the XV century!) and one of the most valuable Jewish landmarks in Europe.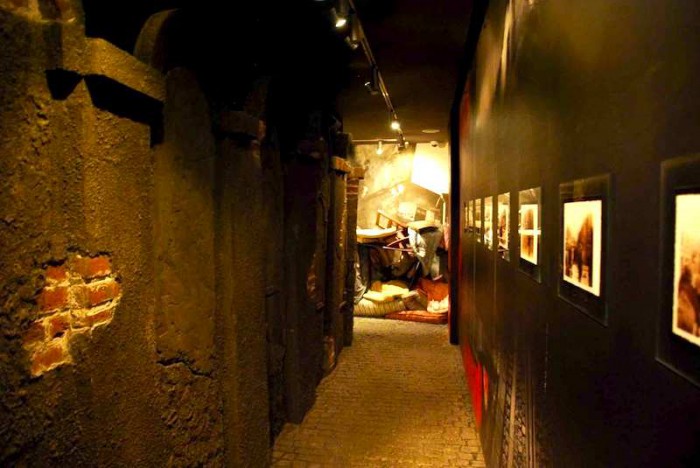 Galicia Jewish Museum
Galicia Museum is located in the historic Jewish district of Kraków called Kazimierz.
The building used to be a Jewish furniture factory.
The museum's mission is to make people aware of what has been destroyed by the Holocaust and to preserve the memory of the Jewish nation in modern Poland.
The permanent exhibitions focus on the history of Jews in Krakow, but temporary ones vary when it comes to their subjects.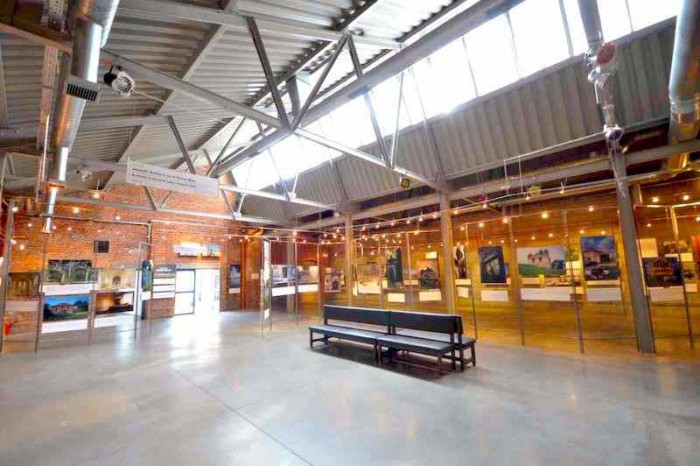 The Museum of Poland under the Communist Regime
PRL (People's Republic of Poland) era was a very distinct time in Polish history.
Although the political situation was difficult, PRL has changed Poland into something it had never been before and in modern times there is a tendency for fashion and design trends from PRL to come back.
The Museum is located in Nowa Huta district, which was created especially for blue-collar workers in the 1950s.
You can expect a lot of pictures and temporary exhibitions there. The museum is great at telling the story of PRL, focusing on the political background.
It's a good way of getting to know recent Polish history which has shaped a lot of Poles in many ways.
Extra tip: when you're visiting the museum, make sure to find some time to walk around Nowa Huta as well. You will see that it is a district with unique architecture completely different from the rest of the city.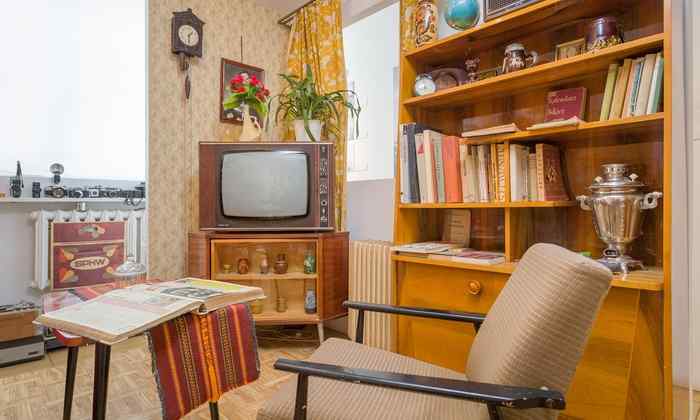 Technology museums in Krakow
 
Polish Aviation Museum
Polish Aviation Museum is one of the most popular Krakow museums. It is located on one of the oldest military airfields in Europe.
The most important exhibits of the museum are the old aeroplanes, big engines and many other objects connected with Polish, European and global history of aviation.
It has one of the greatest collection of historical planes in Europe!
The experience of walking around with so many aircraft is truly unusual and if you're into flying, it goes without saying that you will love this place.
Come fly with us!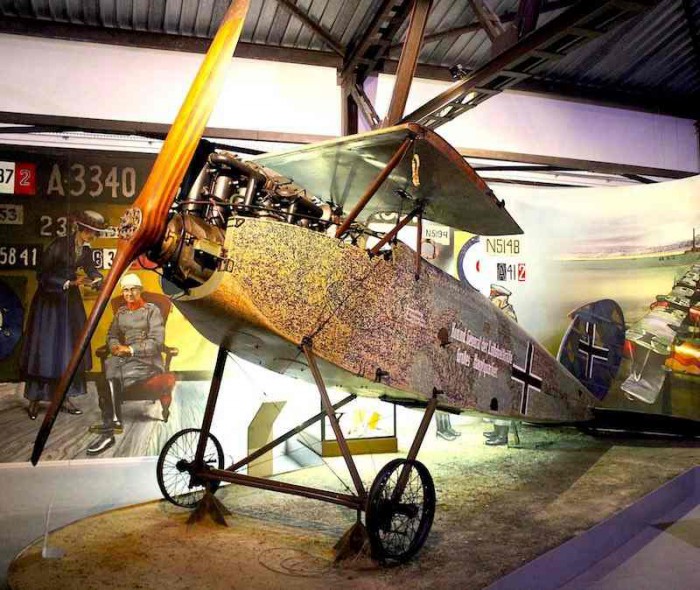 Museum of Municipal Engineering
Is science up your alley?
If so, you've come to the right place.
The museum features both permanent and temporary exhibitions that showcase various objects linked to technology in one way or another – ranging from refridgerators and wooden water pipes to microscopes and even cars!
Some of the exhibitions are crafted specifically with children in mind, so if you're travelling with a young explorer, this museum is a must!
Extra tip: if you're looking for something to do that your kids will love, you have to visit a second branch of the museum – Stanisław Lem Garden of Experiences (Aleja Pokoju 68).
To be honest, it's one of my absolute favourites from the entire list. It's not a museum in a classic sense, as you get to perform various experiments there and discover the laws of physics in the most fun way possible. Give it a go!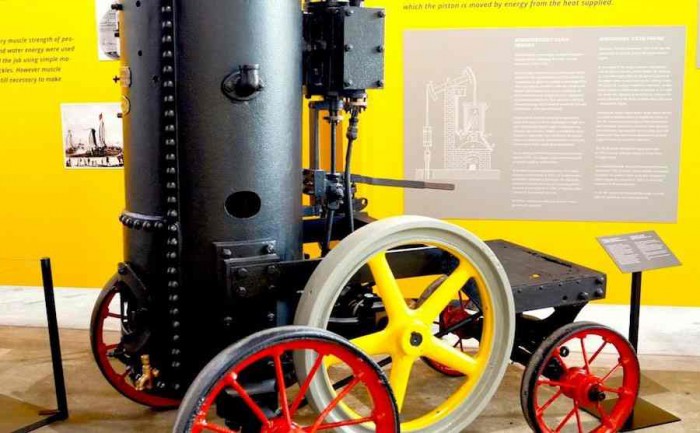 Museums off the beaten track
 
Museum of Japanese Art and Technology
Krakow museums are not here just to tell stories about Poland. The best example for something out of the ordinary is Manggha, a museum focusing on the Japanese culture.
It has been opened thanks to Andrzej Wajda's initiative in 1994.
Thanks to this institution Krakow has become a real treat for fans of the Orient.
The architecture of the building itself is also amazing, be sure to check it out whether you're planning on visiting the museum or not!
Manggha helps people to understand the culture of Japan and the Far East. Except for a plethora of paintings, you can also familiarize yourself with Japanese music, theatre, cinematography, literature and religion there.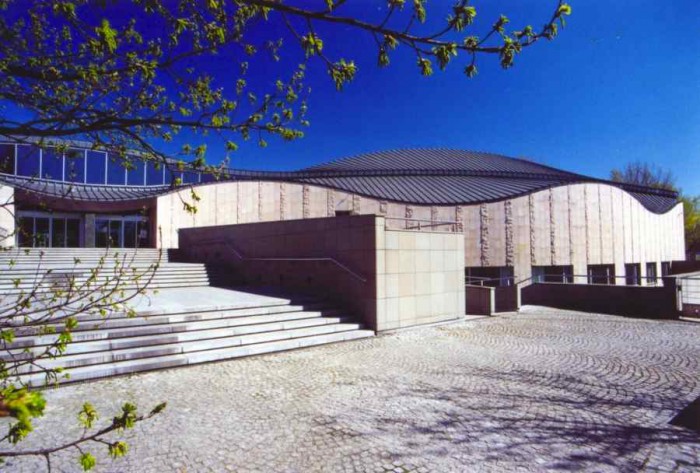 Kraków Museum of Insurances
Yes, you read it well – there is Museum of Insurances in Krakow, and it's only one of a kind in the whole world!
Now if that's not a niche, then I don't know what is!
The collection of the museum showcases over 36,000 exhibits such as documents, insurance policies, stamps, boards, photos, publications, albums, personal souvenirs and tools – cattle piercing kit, earth measuring instruments and moneyboxes.
Surprising, right?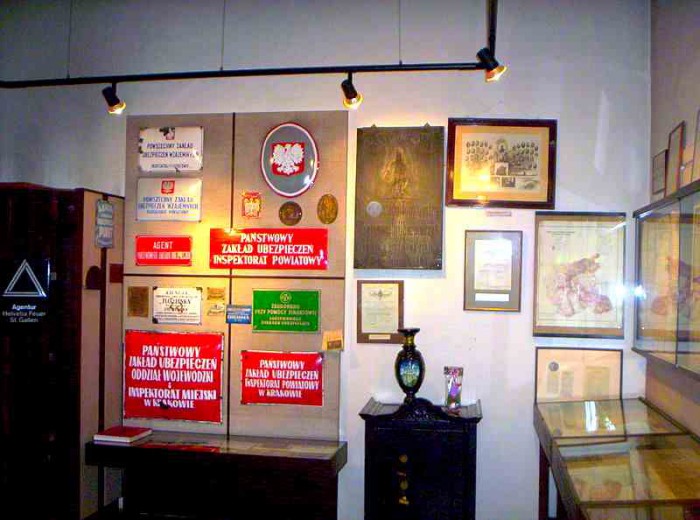 Krakow museums – key takeaway
Krakow is the city if you're looking for some cool museums to visit.
You will never get bored here! There will always be something to discover.
If you can't decide what to start with, we recommend you to buy 3 days Museum & Attraction Pass that is a smart and cost-effective solution that will help you satisfy your exploring needs.
I hope that you will truly enjoy the museums listed above. And many more!