Schindler's Factory – Everything You Need To Know

All your questions answered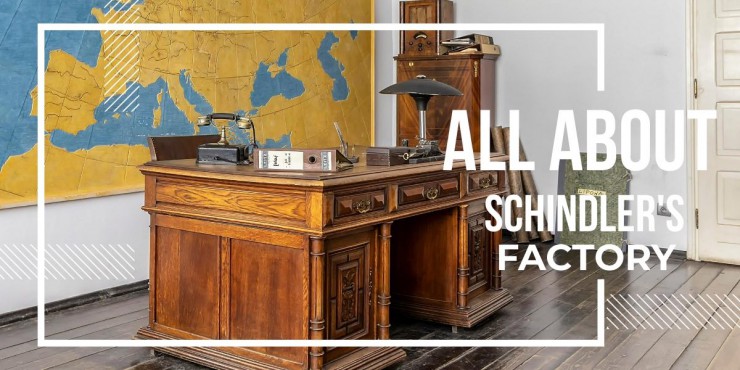 The former Oskar Schindler's Enamel Factory nowadays houses a permanent exhibition entitled Kraków under Nazi Occupation 1939-1945, which is one of the most interesting and important exhibitions to visit when in Krakow. It showcases both individual and collective dimensions of the monstrosities the war has brought upon Polish citizens.
A true must-see for everyone even slightly interested in history.
It tells the gripping history of Krakow during the World War II – the inhabitants who were fed Nazi propaganda, the Jews who were forced to live in a ghetto and the victims of the war terror. The creators managed to perfectly capture many levels of difficulties that people had to deal with at that horrifying time.
The museum is built in a unique way: each room is meticulously arranged to resemble a very specific place – a street, a hairdresser's salon, a labor camp, a railway station and many, many more (there is 45 of them in total). It is a very interesting mean to keep the visitors on their toes for the entire duration of the tour and makes everything much more interesting. It is a museum that just does not get boring! It is like a history lesson that you can simply walk into.
But let's start from the beginning...
---
Schindler's Factory in Krakow – basic information
Who was Oskar Schindler?
Oskar Schindler (1908-1974) was a German enterpreneur and a member of the Nazi party, NSDAP. He is credited with saving approximately 1200 Jews by employing them in his factories (so that they could avoid horrible living conditions and eventually death in the Nazi labor camps) – one of them located in Krakow, in the area of today's Zabłocie district.
 
 

I knew the people who worked for me. When you know people, you have to behave towards them like human beings. 
~ Oskar Schindler
His story became well-known to the public thanks to the popular Steven Spielberg's movie, Schindler's list (1993), where Schindler was portrayed by Liam Neeson. Ever since then, his former factory has been crowded by tourists from all over the world.
Did you know…
The famous Schindler's list was based on a novel? The original title was Schindler's ark, it was written by Thomas Keneally, published in 1982 and won a Booker prize!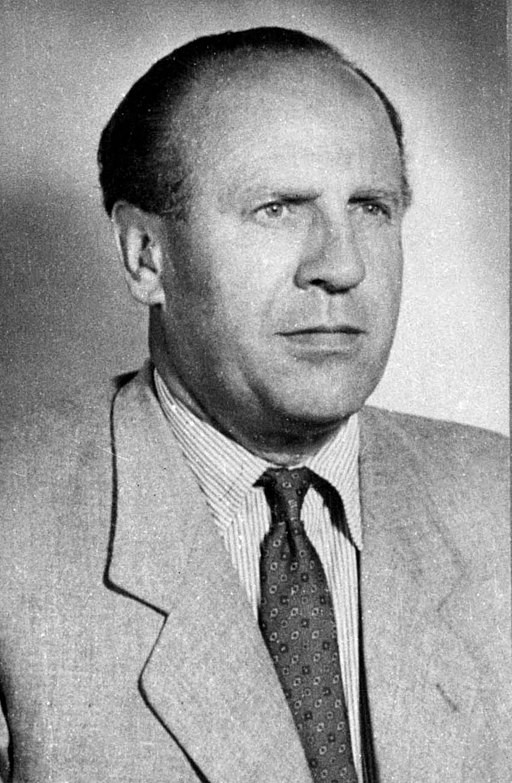 What is Schindler's Factory?
Schindler's Factory today houses two museums (MOCAK and the Schindler's Factory Museum), but in the past it was a factory owned by Oskar Schindler that was a place of work for many Jews during the Nazi occupation.
What did Schindler's factory make?
Originally various enamelware objects were produced in the Schindler's factory; later on Schindler decided to also produce mess kits and ammunition shells for the Germans as he wanted to make sure that the factory would be regarded as an essential part of the war effort.
What was Schindler's factory called?
The Polish name is Fabryka Emalia Oskara Schindlera, but the original, German name was Oskar Schindler's Deutsche Emailwarenfabrik (DEF).
What happened to Schindler's factory?
For over 50 years after the war (1948-2002) the buildings were utilised by a company producing telecommunications equipment, called Krakowskie Zakłady Elektroniczne Unitra-Telpod (later: Telpod S.A.).
Nowadays, as mentioned above, they house two museums: MOCAK, which is a museum of contemporary art, and Schindler's Factory Museum that is dedicated to telling the story of Krakow under Nazi occupation. 
Is Schindler's Factory worth visiting?
100% absolutely YES. Don't hesitate, just go. You will not regret it.
 
 

I hated the brutality, the sadism, and the insanity of Nazism. I just couldn't stand by and see people destroyed. I did what I could, what I had to do, what my conscience told me I must do. That's all there is to it. Really, nothing more.
~ Oskar Schindler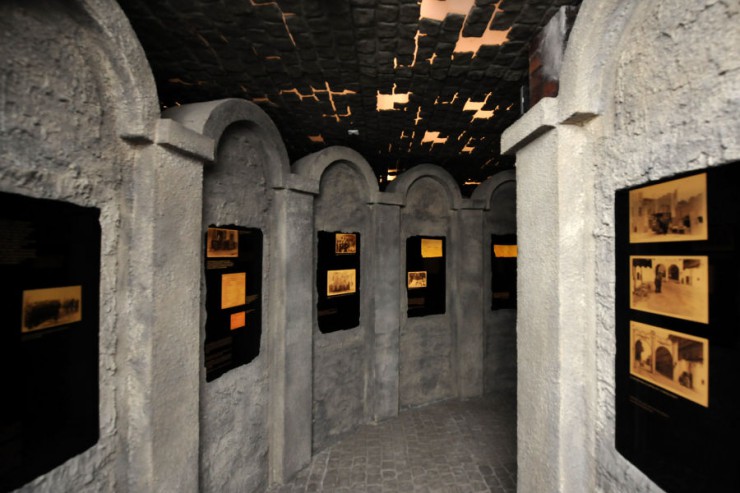 ---
How to visit Schindler's Factory?
The easiest and most comfortable way would be to attend a guided tour, which is a good idea as you can be sure that you will not miss any important piece of information. 
If you want to visit on your own though, of course there is an option for you - you can either purchase a ticket for visiting the Factory or a Krakow City Card for 1,2 of 3 Days, allowing you to access 39 museums in Krakow. 
How long does it take to visit Schindler's Factory?
The guided tour lasts ~1,5 hours. Individual visiting time may obviously vary.
Is Schindler's Factory free on Monday?
Yes, you can visit the permanent exhibiton for free on Mondays but please bear in mind that the number of free tickets is limited. If you want to enter for free, make sure to prebook your ticket way in advance directly on the museum's website.
At what time does the Schindler's Factory open?
Let me make your life easier a bit. Here are the opening hours:
Winter season (November – March)
Monday: 10am - 2pm 
Tuesday - Sunday: 10am - 6pm
Summer season (April – October)
Monday: 10am - 4pm 
every first Monday of the month: open to 2pm
Tuesday - Sunday: 9am - 8pm
Remember: the last admission is 90 minutes before closing time!
 
 

What is there to say? They are my friends. I would do it again, over and over — for I hate cruelty and intolerance.
~ Oskar Schindler
---
The address of the factory is 4 Lipowa Street, in Zabłocie district. If you want to use public transport (and we encourage you to do so! Check out our guide to Krakow's public transport to get all the know-how you will need), you have to get out at the stop called Plac Bohaterów Getta - it's approximately 550 metres from your destination.
How to get to Schindler's Factory?
How to get to Schindler's Factory from Old Town?
As you can see, the route is pretty straightforward - it's worth taking a walk!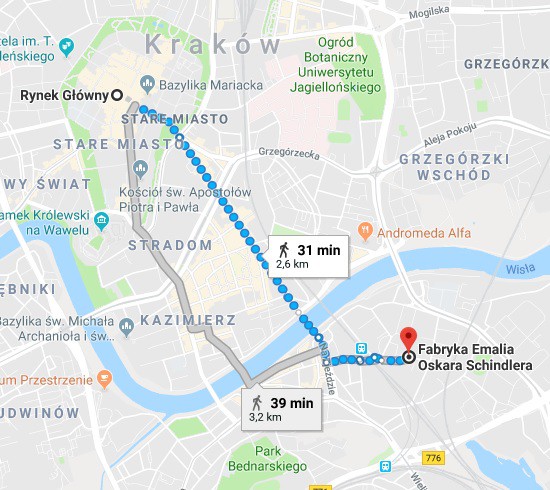 ---
Schindler's Factory - Frequently Asked Questions
Is Schindler's Factory suitable for children?
The official museum website recommends visiting for children that are 14 or older. It is not particularly gruesome, but it does tell a sad story that younger audience may not understand nor appreciate.
Is MOCAK part of the Schindler's Factory?
Well, yes and no. The museum of contemporary art is indeed located in buildings that belonged to the factory, but MOCAK itself is a separate institution to the Schindler's Factory museum and it tells a completely different story. Also worth visiting, of course! But the exhibitions are not linked in any way, shape or form.
What happened to Oskar Schindler?
After the WWII he had migrated to Argentina, but later on he came back to Germany. He often visited some of his former employees in Israel. He died in 1975 due to liver malfunction and was buried on Mount Zion in Jerusalem (as the only member on NSDAP honoured that way).
 
 

He was a gambler, who loved living on the edge. He loved outsmarting the SS. I would not be alive today if it wasn't for Oscar Schindler. To us he was our God, our Father, our protector.
~ Rena Ferber
---
I hope that after reading this post you have added the Schindler's Factory to your travel itinerary. In my personal opinion it is one of the best museums in Krakow and it is still underrated. Go there to see it for yourself!
 
 

He came to my house once, and I put a bottle of cognac in front of him, and he finished it in one sitting. When his eyes were flickering — he wasn't drunk — I said this is the time to ask him the question "why"? His answer was "I was a Nazi, and I believed that the Germans were doing wrong … when they started killing innocent people — and it didn't mean anything to me that they were Jewish, to me they were just human beings, menschen — I decided I am going to work against them and I am going to save as many as I can." And I think that Oscar told the truth, because that's the way he worked.
~ Murray Pantirer