Krakow Jewish Quarter

The Most Comprehensive Guide There Is
Wandering around beautiful little streets of Krakow you may have noticed a place that looks a little bit different from the rest of the city.  It attracts with its one of a kind atmosphere, special-looking streets, and buildings that are unique.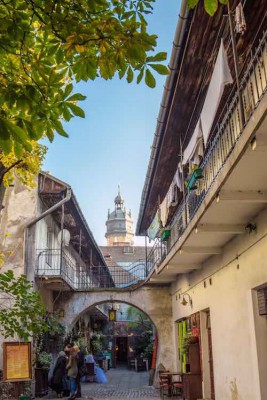 What is this place? It's Kazimierz – Krakow Jewish Quarter!
In this post I'm going to show you:
– a brief history of Jews in Kazimierz
– things you must see in Krakow Jewish District
– best places to eat, drink and have fun
Are you excited?
Let's go!
Kazimierz, Krakow – map
Former Jewish District is located South to Old Town and is naturally bordered with Wisła.
The brief history of Jews in Krakow
Jews started to settle in Krakow in the twelfth century and since then their activity has been expanding. Since the fifteenth century, they have been living mostly in one part of Krakow – Kazimierz.
Jews in Krakow before World War II
About 64 000 Jews lived in Krakow before the war.
They worked as bankers, merchants, they were owners of popular restaurants, cafes and bars and they were the best craftsmen in the city.
Jewish communities spoke and wrote in Hebrew and Yiddish and led rich cultural and religious lives, spending time in synagogues and houses of prayer.
They were extremely active in Krakow, where they built 6 synagogues. Furthermore, Kazimierz was an ideal of a Jewish community for the rest of Poland.
World War II
This is for sure the most dramatic and heartbreaking time for Jews in Poland.
Since 1939 they were displaced from Krakow.
In 1941 Jews were forcibly removed from their homes and relocated to Podgórze which became a ghetto that was completely closed off from other parts of the city.
Starvation, death, and misery followed, most who survived were killed during the liquidation of the ghetto or moved to concentration camps (Auschwitz, Dachau) where the chance of survival was close to none.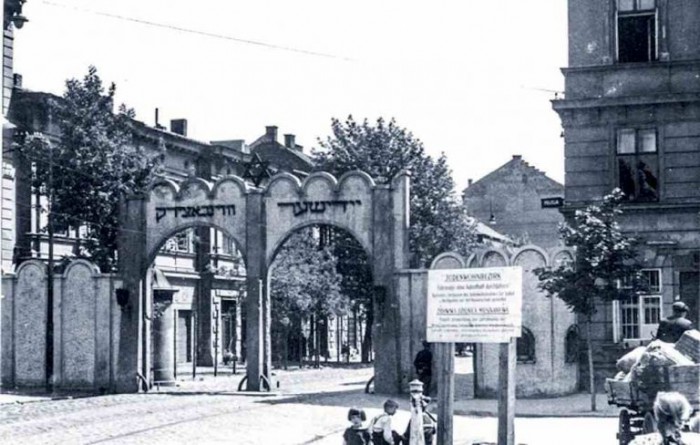 After the war
Only 10 percent of Cracovian Jews (3 000-4 000) survived the war, a lot of them with the help of Oskar Schindler. The awful crime known as the Holocaust led to a truly great loss of culture. Most of Jews who survived never returned to Poland.
What is interesting is how the very small population of Jews in Kraków have revived their cultural identity within the city and how Kazimierz has become a place of their cultural significance.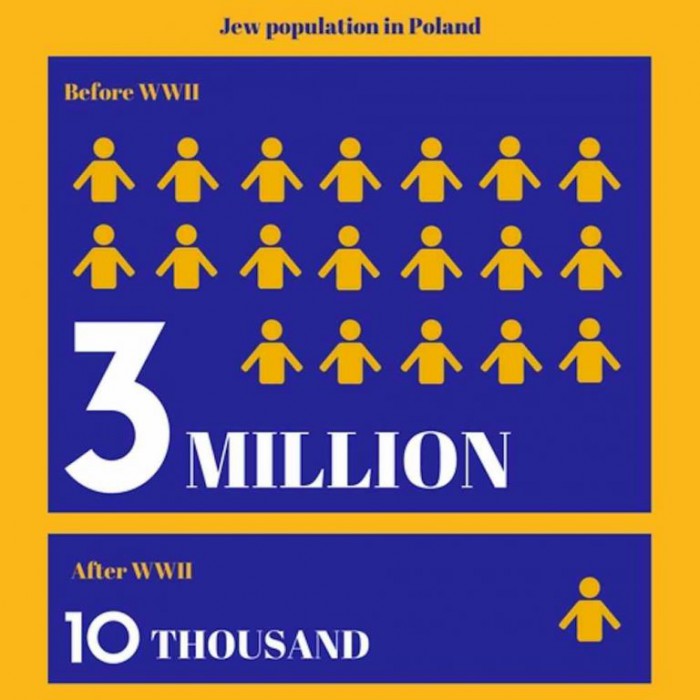 You can visit this place and feel this special atmosphere.
What to see in Kazimierz Jewish Quarter?
Now that you know a little bit about the history of Kazimierz Krakow District, you probably want to see it for yourself.
What is extremely worth seeing?
Are there any fun things to do in Kazimierz?
I'm here to help you answer these questions.
 The Old Synagogue
Is the oldest synagogue in Krakow and the most important religious center in Krakow Jewish District. Let the stunning architecture charm you and feel the atmosphere of a five-hundred-year-old tradition.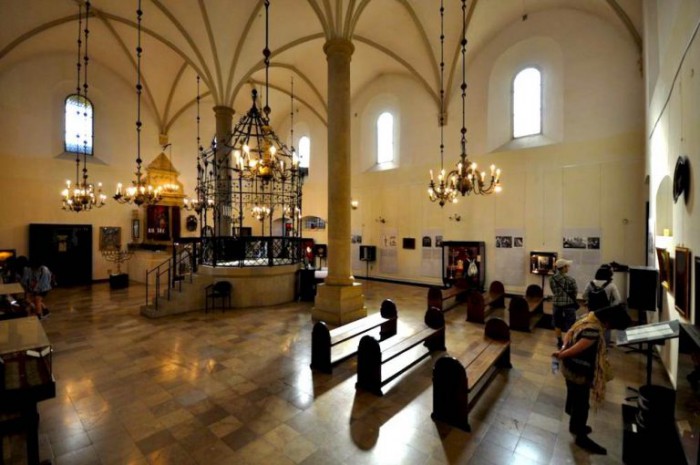 Jewish Galicia Museum
…was someday an old warehouse in Kazimierz Krakow District. The museum has an exhibition of over 140 pictures which show the tradition and lives of Polish Jews.
Photographs are extremely moving and thought-provoking and it's very interesting to see how these people lived and prospered.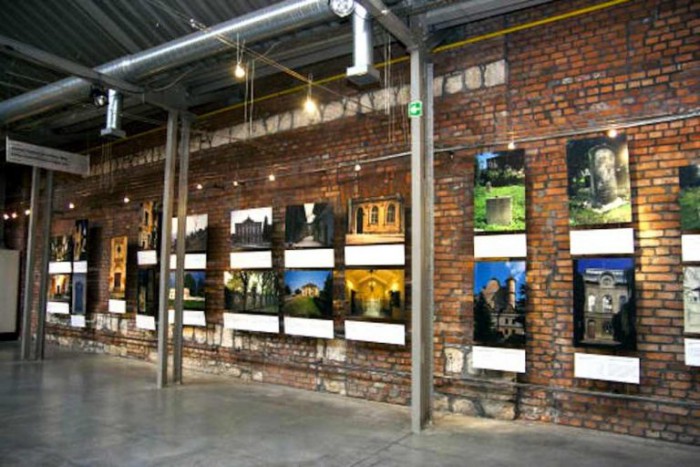 Museum of Municipal Engineering 
Now a proposition for technology lovers.
This museum shows exhibits connected with public transport, cars, and electricity. Especially worth seeing is an exhibition of old trams at Św. Wawrzyńca. This collection is currently the largest and most representative of all Polish collections of historic rolling stock.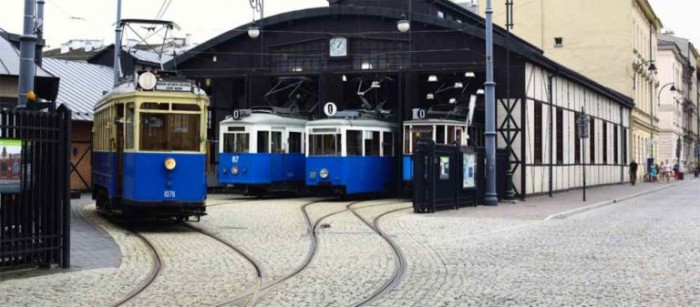 Ghetto Heroes Square
Was once the biggest open space in Krakow Getto and was at once the source of the residents' greatest relief. It was also the site of families being torn apart, mass deportations to the death camps, beatings, and executions.
The square was a scene of their greatest horrors and humiliation.
Today, we can honor the memory of these people by looking at the 33 monumental chairs and 37 regular chairs made from iron and bronze lined up in rows to symbolize the tragic death and the empty seats that the residents of the ghetto left behind.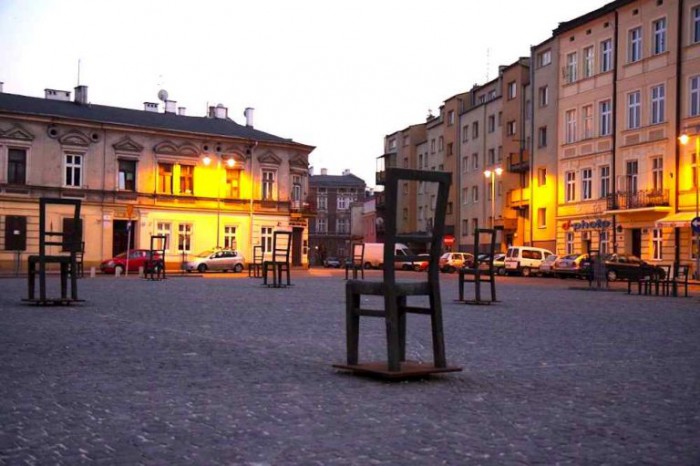 Streets of Kazimierz Jewish Quarter
Kazimierz is a special part of Krakow. It looks different, it feels different. You can still feel an extraordinary atmosphere that Jews left behind. Some places look exactly like they did a few decades ago.
It was in Kazimierz Jewish District where Steven Spielberg decided to shoot "Schindler's list".
Walk around Szeroka street, explore the goods of the New Square and indulge in this one of a kind atmosphere! If you'd like to have a walk with the guide, check our Jewish District Walking Tour!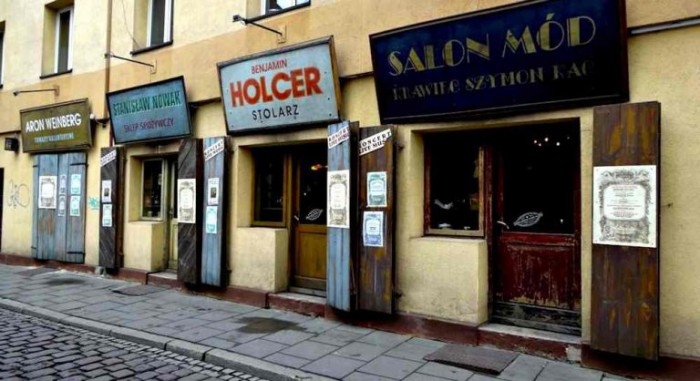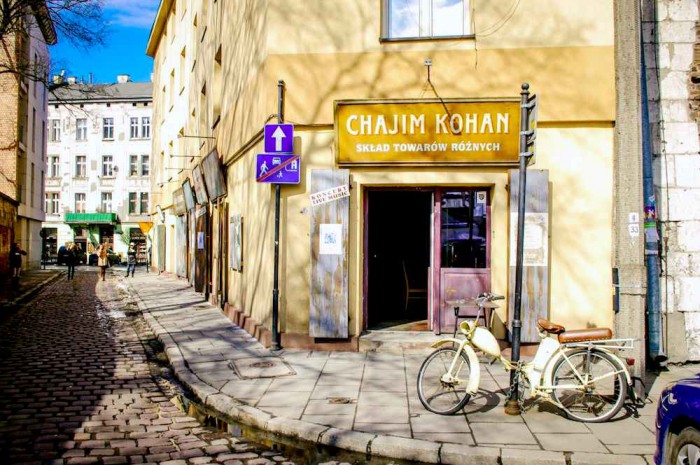 Best bars in Kazimierz
When you're done sightseeing, it's the perfect time to relax and explore Krakow nightlife, especially some extraordinary places in Kazimierz. Bars there are unique and have this special something that makes you not want to leave.
No idea where to go?
Don't worry, I'm here to help you:
Królicze oczy – Estery 14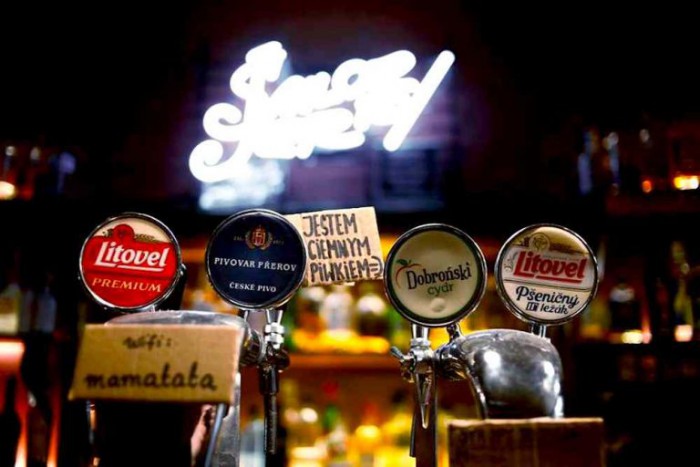 An extremely atmospheric place with a variety of beers to choose from.
Les Couleurs – Estery 10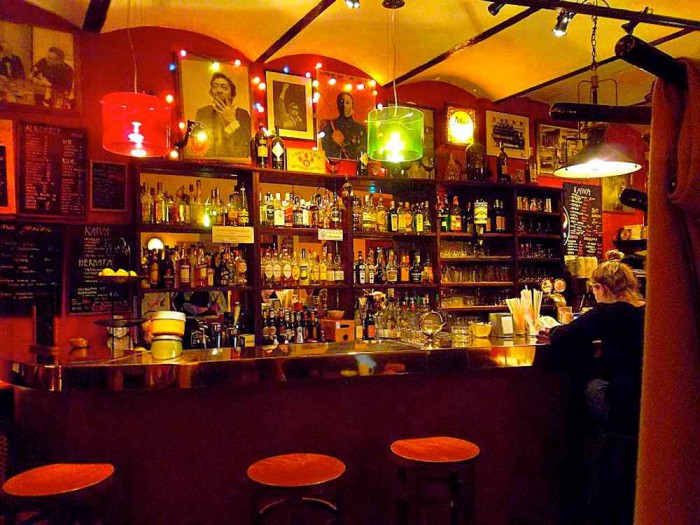 Apart from great food and beverages this place charms with a great collection of posters which you can stare at the whole night!
Best cafes in Kazimierz
Need a refreshing dose of caffeine? Looking for an atmospheric place? Cafes in Kazimierz are the perfect place for that!
Mleczarnia – Beera Meiselesa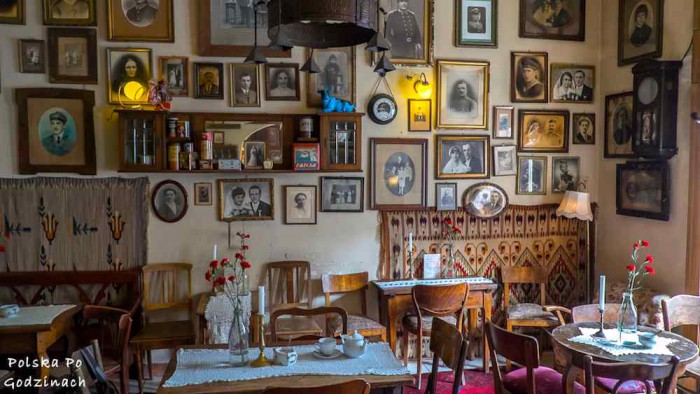 Mleczarnia's atmosphere is truly one of a kind due to its stunning, old-fashioned decor.
 Alchemia –  Estery 5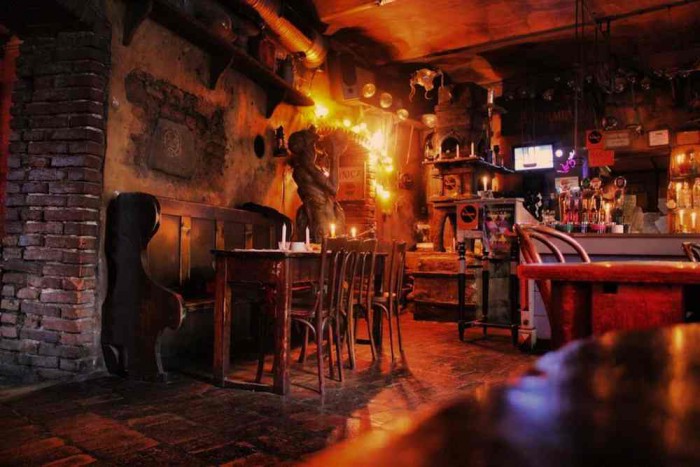 There's no other place like this. A little bit of darkness and mystery makes Alchemia inimitable.
Best restaurants in Kazimierz
Feeling a bit hungry? Let's try the most creative places in the district!
Singer – Estery 20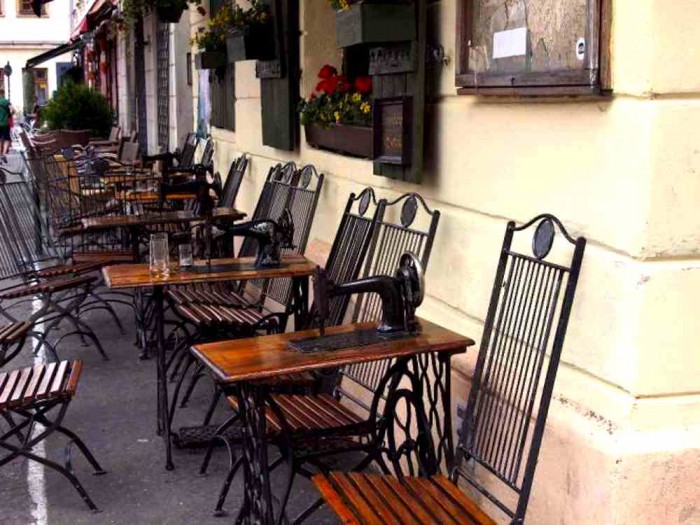 Singer is a classic when it comes to restaurants in Kazimierz. It has an amazing decor – tables made of sewing machines can take you a few decades back!
 Ariel – Szeroka 18
The outside of this place is outstanding and makes you feel the spirit of Jewish communities!
Street food in Krakow Jewish Quarter
Traveling on a budget? Kazimierz won't disappoint you with its various street food places!
Okrąglak – Plac Nowy 4B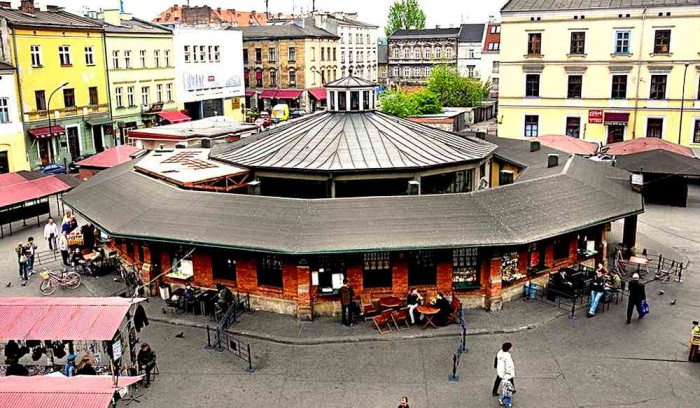 A classic among street food places, loved by locals and tourists.
Andrus Food Truck – Św. Wawrzyńca 16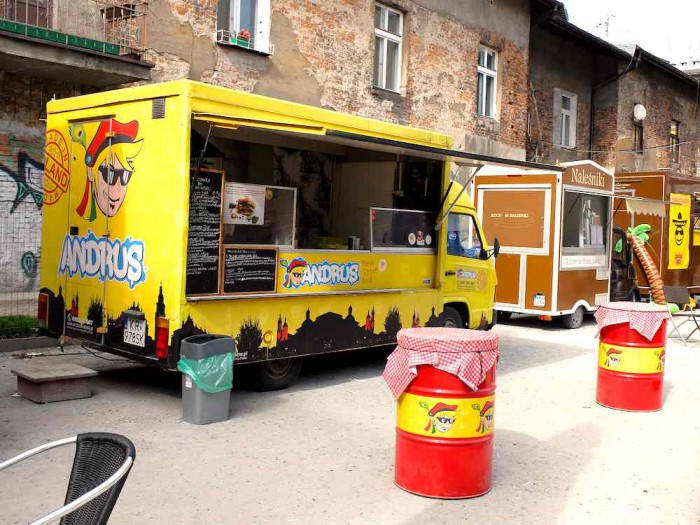 You have to try delicious traditional Cracovian "Maczanka"!
Plan of a walk through Kazimierz
You are probably wondering where to start and what is important to see in the Jewish District.
I've got that covered!
Krakow Jewish Quarter is waiting for you!
As you can see, Kazimierz is offering you an amazing history lesson, beautiful streets, interesting museums, atmospheric places, delicious food and, most importantly, an inimitable atmosphere that you won't stop talking about!
It is also essential to see what the tragedy of war has done to Polish Jews. Their lives, as well as their rich culture, disappeared, never to come back. Visiting places that were important to them is a way to honor their memory.
A trip around Krakow Jewish District is a perfect way to disconnect from the daily life and indulge in a completely different world with plenty of great things to explore!
Check out our other posts if you want some more information on things to do in Krakow.
Are you excited to go there? Or maybe you've been there before?
Tell me in the comments below  :)