Auschwitz- Birkenau, Nazi Germany's biggest and most lethal extermination camp was part of the Nazi's"final solution" now a synonym for the Holocaust. 90 percent of the death toll which is estimated to be between 1.1 and 1.5 million, were Jews. The second largest victim group (83000) were Poles, 19000 Roma's were also among the victims. This article answers some questions about  Auschwitz I and Auschwitz II – Birkenau Location , what the camps looked like before and after the war and how far they are from Krakow.
Where was Auschwitz Located?
Auschwitz-Birkenau concentration camp, was located by Oswiecim, a small industrial town in southern Poland in the Lesser Poland voivoidship. This portion of Poland was annexed by Germany at the start of World War II. It is said that Auschwitz Location was meant to be in the middle of Europe as a central point.
 Where was Auschwitz built?
The site of Auschwitz I already had sixteen dilapidated buildings that were once used as barracks for the Polish and Austrian army and a camp for transient workers. The site was approved in 1940 for the purpose of housing political prisoners. The foundations were lain by 300 Jewish residents of Oswieciem. Between 1940 and 1941, residents of the surrounding districts were expelled from the area and from surrounding villages.
The Nazis plan was to build a modern residential area for Germans which would include playing fields and schools. Not all of the plans went forward, however several hundred apartments were built and around 6000 Germans relocated to Oswiecim. Construction of Auschwitz II began in October 1941, this is where four crematories, a reception building and hundrends of buildings were built. The plan was for each barrack to house 550 prisoners, this was later changed to 733, this design were not meant to house the prisoners but to kill them.
Where is Auschwitz Birkenau located on a map?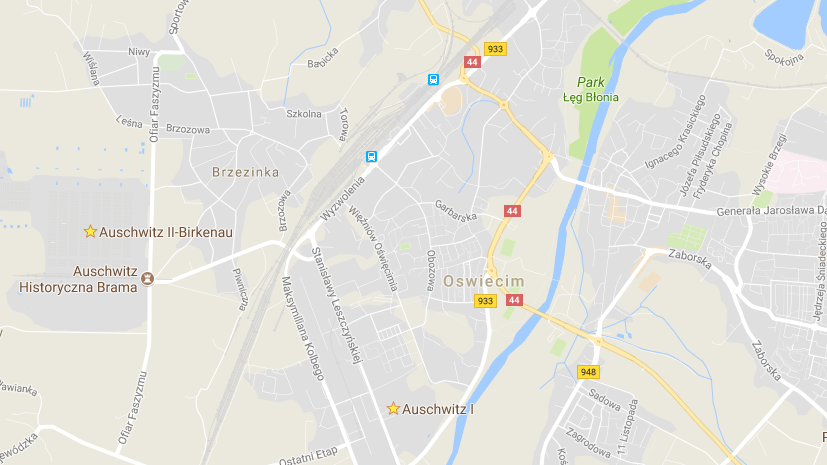 Auschwitz I and Auschwitz II – Birkenau are marked on the map above.  You can see that this was a really large area.
Where was Auschwitz I located?
Auschwitz I is situated below Auschwitz II and in the south of Oswiecim.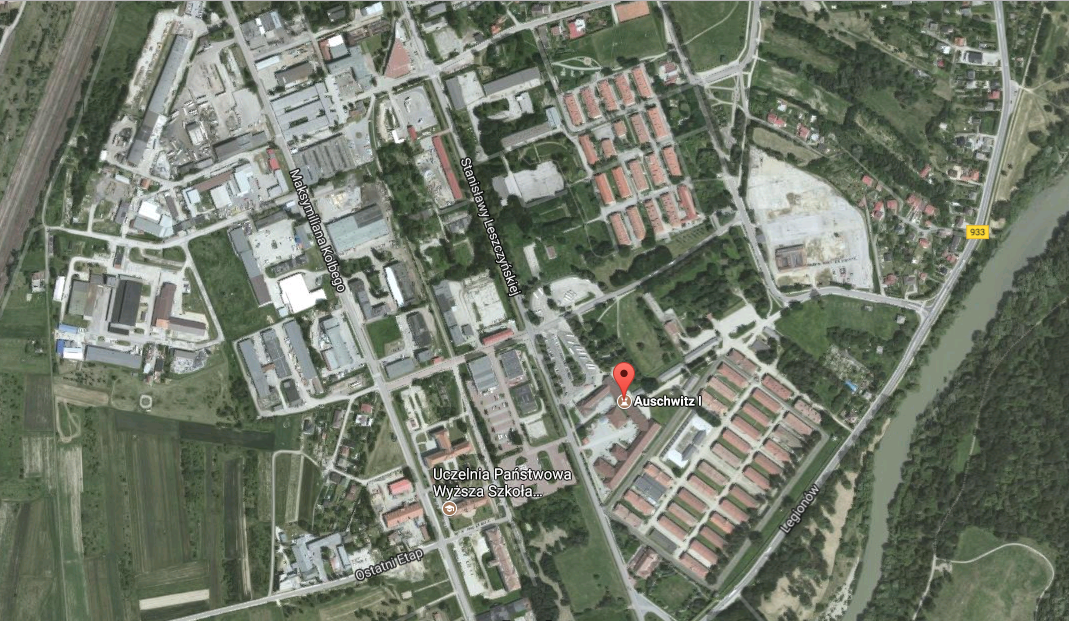 Where was Auschwitz II located?
Auschwitz II is located on the eastern side of Oswiecim to the left of Auschwitz I. Attatched to the camp were SS Barracks and to the east were marshes in which ashes of the vctims were thrown. It acted as a combination extermination/concentration camp.
Where is Auschwitz from Krakow?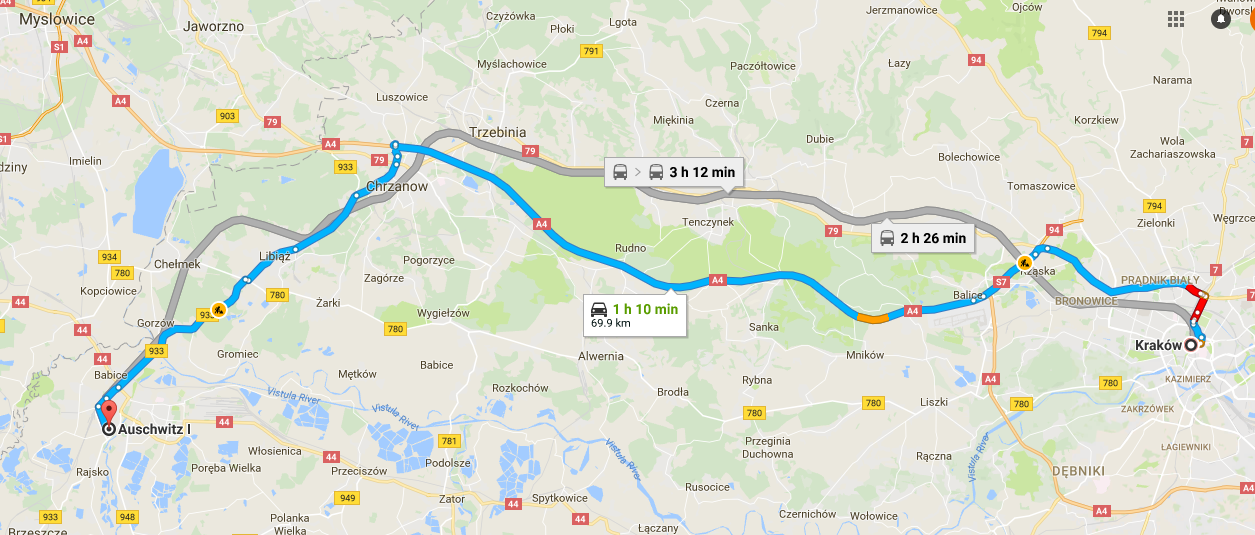 Auschwitz is located 70 km east of Krakow in the town of Oswiecim. It is a 1 hour and 10 minute drive from the city and a 2.5 hour bus ride.
I hope this will help you get familiar with the location of Auschwitz and show you it's distance from Krakow. If you are still unsure of where Auschwitz is or how to get there, please ask in the comments.