5 Amazing Things To Do In Ojcow National Park
So you just arrived in Krakow? Well, an excellent choice for a holiday! You probably visited all the popular locations in town, and went for all the so-called "must see places and tours." And you might ask yourself "What else is there to do?"
Perhaps, like many others, you just want to escape the city, switch the sounds of beeping cars for chirping birds, and the smell of fumes for the smell of blossoming flowers, find a place where you can just take a moment to breathe and relax among nature. In this case, there is no better time to visit Ojcow! It might be the smallest national park in Poland, but Ojcow National Park is definitely one of the biggest wonders of this country.
As Matt Bevin said it "While it may seem small, the ripple effects of small things is extraordinary."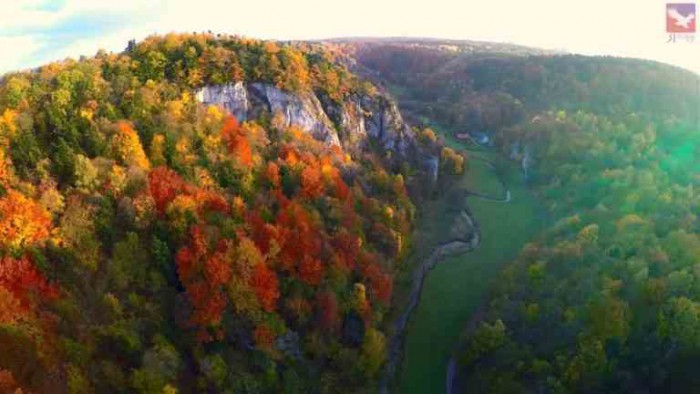 You might pronounce it differently than the poles, but if you ask any local, they will instantly understand where you want to go because it is such a well recognised park among the locals, and within the country, for very good reasons.
As we know, parks play an essential role in education and developing the ecological consciousness of any society and children. But they also serve us as places of leisure, for those perfect weekend brakes from the city, for couples, solo travellers and families.
Why Visit Ojcow National Park While in Cracow?
If you are in Cracow and you are a park lover, or simply you want to enjoy the nature, want to escape the city then you simply cannot miss one of the most amazing national parks in Poland, Ojcow National Park.
Easy Access from Cracow and a free entry
You can find yourself in Ojcow National Park within just a few minutes, as it's only 24 km away from Cracow, and on top of that, the beautiful view on the way there comes as an additional perk of the journey! Your experience starts before you even get there.
Pro tip: take your bike, or perhaps rent one, and you can get there in no time thanks to the great road along the Vistula river. It might take a bit longer, but that also means your eyes can feast on the beautiful Polish countryside on the way there a little longer too.
If you are feeling lazy, and we all do sometimes, but still want to get there using a bike, there is always an option to rent out an electric bike or a scooter. Feel the wind in your hair, and enjoy the pure, fresh air. It is a remarkable, very fun experience.
And if you want to take the public transport, it only takes 30 minutes to get there. Just catch an MPK bus, number 210. With so many choices of transport everyone's preferences are catered to, so pick your favourite and make your way to Ojcow!
The entrance is free, which is excellent for a national park, especially for one of this magnitude.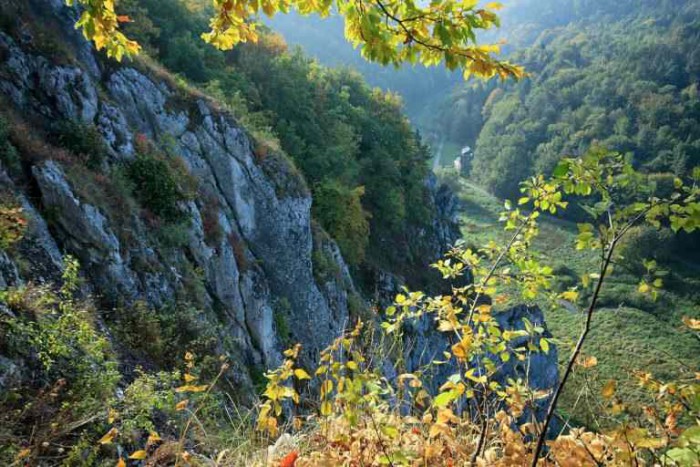 Miss the natural landscapes? 
The fauna at the park is fantastic, with over 1000 species of flowering plants there is a lot to admire. Ojcow National Park has an extraordinary biodiversity, you can find over 1000 species of flowering plants and 135 species of birds. Many of the flowers are rare, and protected by the Polish law, examples of these include great horsetail (sometimes referred to as northern great horsetail) which looks like something from another planet! Or Silver Birch, a rare tree threatened by extinction (classed as vulnerable by Red List)
If understandably, you want to see the beautiful flowers, spring is the time when you should aim to visit. You will be able to enjoy the blossoming flowers. Lean in and smell them, enjoy the wide spectrum of colours, and take a few close-up pictures, just please mind the bees, unfortunately their vacation has usually just ended at this time of the year.
It also serves as a great opportunity to bring your children along, and teach team about the different species of flowers.
Additionally, the park is inhabited by over 500 species of butterflies, which perfectly compliment the colourful fauna.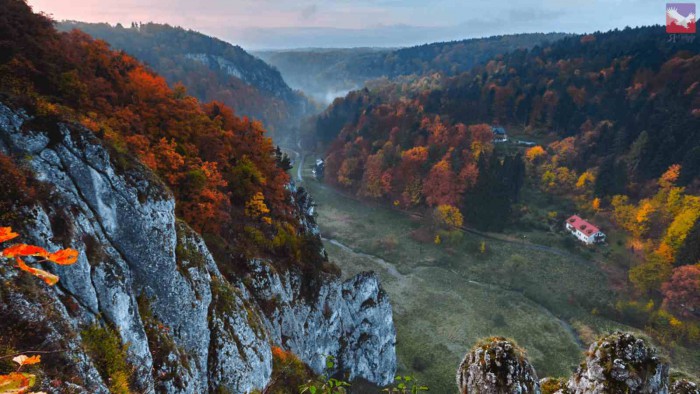 There is also a place to sit down and rest after exploring the surroundings, and also enjoy an excellent coffee at 'Kawiarnia Niezapominajka,' a little coffee shop located within the park.
https://www.facebook.com/niezapominajkaOjcow/
The opening hours are usually between 11 am and nightfall. Apart from the drinks, cakes are also offered, as well as delicious pancakes, which in Poland are often served with cottage cheese and sugar. You have to trust us, we eat it that way for a reason.
The park of castles. Renaissance castle and a late medieval one.
Calling all castle lovers! After you have finished your cake you can venture into the castles. You will be amazed by how well preserved the Renaissance castle at Pieskowa Skała is, and by its late defensive system which surrounds it. This system is called "Trail of the Eagles' Nest," and it was built by King Kazimierz the Great (officially known in English as Casimir III the Great). The first mention of the castle comes from a document published in the year 1315. Throughout over 700 years, the castle witnessed many kings and changes. This history is reflected in it, as each period and ruler brought some changes of its own to it. It is therefore a time capsule of Polish and European history and architecture. Although its beauty can be appreciated by anyone, history geeks will feel right at home.
You can see the Pieskowa Skała Castle below.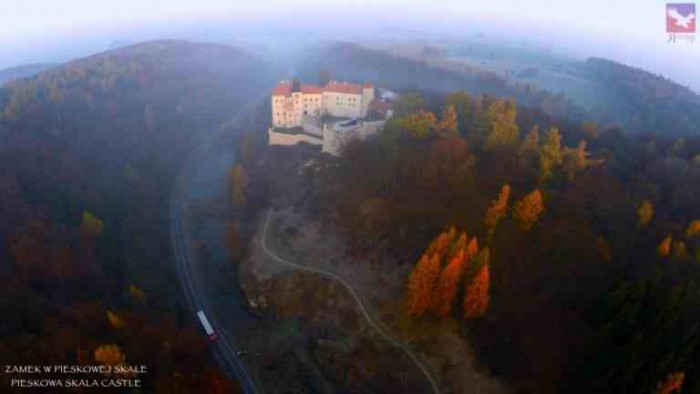 King Kazimierz the Great was the same king who welcomed the Jews into Krakow, and after whom they named the famous Jewish quarters, Kazimierz.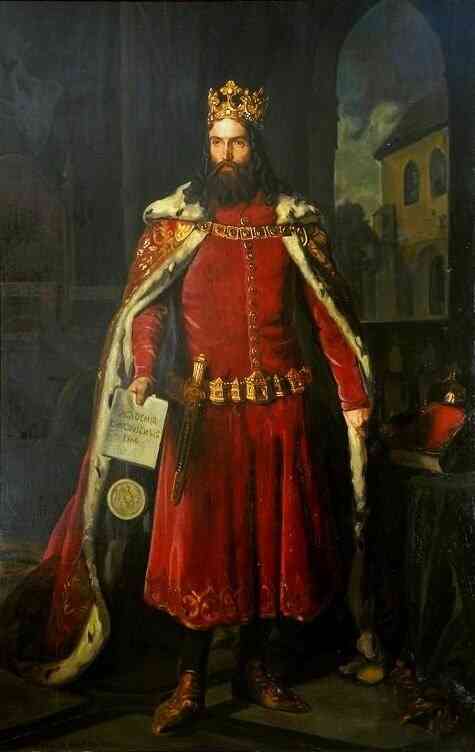 This gothic castle will take you back in time. So prepare your phones, and that expensive camera you bought, now it's the perfect time to use it, capture the foggy mornings complimented by the romantic gold leafs of autumn, atmospheric evenings, or a charming castle square covered by snow during the winter. Each season offers its own unique flavour and guarantees pictures which you can proudly frame and hang on your wall, including your Facebook wall. So take your phone, or your camera, go crazy with the filters and prepare your Instagram for a flood of quality material.
Hiking the Rocky Valleys of Ojcow
Whether you would like to hike or walk you are certain to be able to discover a trail or two that you want to explore within the forests of the national park.
Each path is marked for your convenience – they are simple to follow, so don't worry, you won't get lost! Several trails are marked for the more adventurous and experienced hikers, and when you had enough of the sweet pancakes, you can find many other places to try a more traditional meal to eat, especially in the lovely village of Ojcow itself, which doubles as a chance to experience a more rural side of Poland.
Small villages such as these don't see as many tourists as metropolitan cities, you will find that the locals are very friendly and feel somewhat privileged that you decided to make the effort to visit them. They will likely be interested in talking with you, so while you are going for a meal, you can feel a bit like a celebrity, without the long term cons of the status.
Have a look at these fantastic pictures of the places where you can hike and be amazed. The tourist route takes around three hours to finish, while the miners' journey takes approximately three hours to complete.
The best time for hiking is definitely between May and September, as during spring and summer you can experience the beautiful green scenery, while during autumn you can enjoy the romantic paths, decorated with a carpet of gold-red leafs.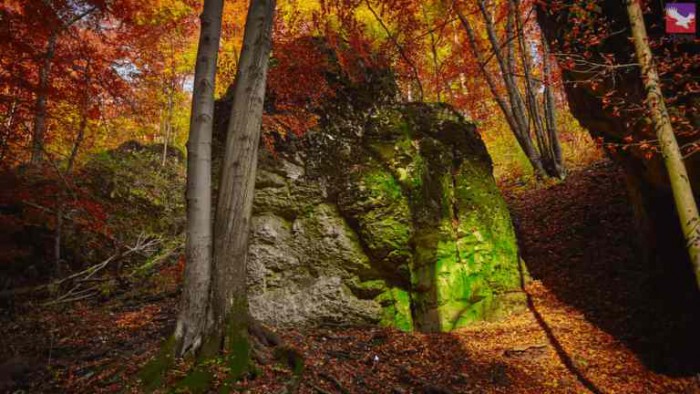 Having a trip through the national park makes it possible for you to feel the distinctive atmosphere of this beautiful location, an unforgettable experience which will enrich your trip to Cracow.
Entering the mystery of Ojcow National Park Caves.
As soon as you go into the park, you will forget about the entire world. This is especially true in the caves, their enchanting appearance allows you to immerse yourself in a different world.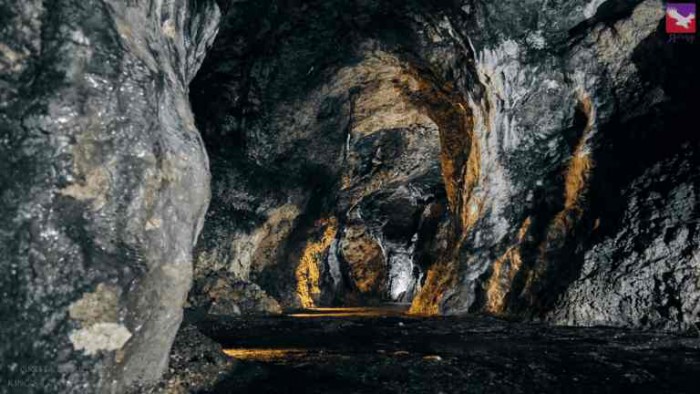 "Ciemna", "Lokietek" and "Zbojecka" caves are one of the most visited in Ojcow national park.  In total there are over 400 caves around the park.
You read that right, 400. Ojcow Park really is a microcosm of its own!
Experiencing the caves can be especially pleasant during hot Polish summers, when entering them can be compared to walking in a shopping centre with air conditioning, except instead of a crowded, busy place with people rushing around, you can take a deep breath, relax and immerse yourself in the beauty of this unique natural environment. You will miss the peace and silence of this natural marvel.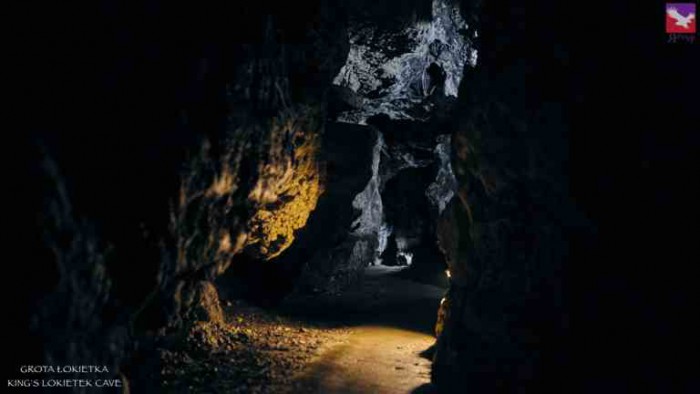 Ojców National Park and Zakopane – The Perfect Combination
Personally, I just love nature, hiking, mountains, lakes, mountains, biking and local highlander cuisine.
If you feel the same as me and are planning to stay for more than just a weekend in Krakow's surroundings, then you definitely want to explore the pure beauty of Polish parks and Tatra mountains! Combining the two is just the perfect recipe for an a trip that you will look back at with a smile.
Zakopane is another place which you definitely cannot miss, a small European town between the mountains it is just as good as it sounds. The town attracts many tourists each year, it's distinctive atmosphere, architecture, and the beautiful views wherever you go are the main reasons, but it also has its own culture, different from the one in the bigger cities such as Cracow. The vibe around this place is why it's so popular among the Poles, and it just another reason why your trip will be unforgettable.
You can learn more about Zakopane and Tatra Mountains Trips and Tours here.
As you can probably tell by now, the relatively small size of Ojcow National Park isn't stopping it from being a grand experience. Small in this case only serves as an advantage, as it means easy access to a (small) heaven close to Krakow.
With fantastic fauna, hiking and biking opportunities, sightseeing, mystical castles, quiet caves and romantic restaurants it is perfect for groups, couples, families and solo travellers, so I'm sorry to say but you really have no excuse not to visit!
Also, you can find several trips with guides and hotels to stay and wake up in the morning, when the fog which often forms around the area, sweeps in, covering the forest and the castle. It's a view straight from a film, waking up to it with a cup of tea or coffee, sitting down and taking a moment to just breath and admire it might be the change of pace a lot of us need in our lives.
Still, if I didn't convince you to visit Ojców National Park yet, perhaps Marcin Klysewicz will be able to, with his outstanding video on the park.