10 (Totally) Magical Places in Krakow
You've visited the majestic Wawel castle, you've seen the dragon breathe fire, you've fought away the pigeons at the Main Square and you've taken a stroll through picturesque streets of the Jewish quarter…
So you think you have seen it all, huh? Think again!
While we highly encourage you to discover all of Krakow's landmarks – the ones we all know and love – treat this post as an invitation to dig a little deeper.
Krakow is a true treasury and I'd like to share some hidden gems with you.
I've compiled a list of 10 places worth visiting that are not as touristy as all of the major attractions which you can find in the heart of the city, but worth visiting nonetheless!
I hope some of them will make it to the itinerary of your trip. You will not regret it.
Pinky promise!
1. Piłsudski's Mound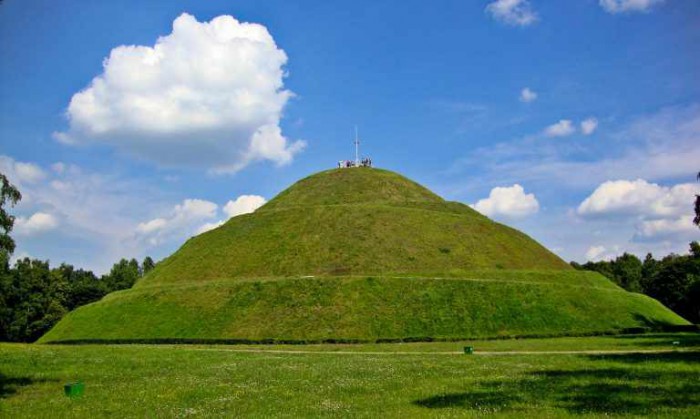 • Wikipedia page
• Google Maps
There are a few mounds in Krakow and Piłsudski's is definitely not the one that is the easiest to access or the most popular (that title would probably go to the Krakus Mound, frequently visited and well-loved by both tourists and locals – also worth checking out!).
It is the largest and the highest one though, so if the weather will be in your favour, you will get the chance to see both the city and the majestic mountains from the top!
Far from the city's bustle, located in peaceful Las Wolski (a quiet forest) the mound will let you get away from all the people and reconnect with nature.
The trip will be demanding – definitely wear comfy shoes and take a map with you! – but well worth it.
2. Zakrzówek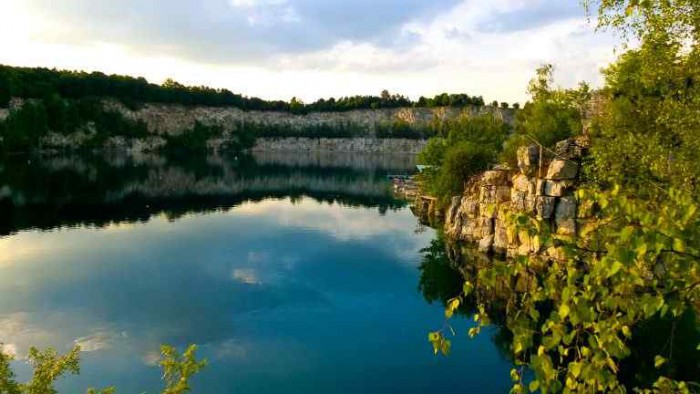 If you hop onto a tram headed to Dębniki district, just a few minutes from the city centre you will discover a magical piece of Croatia in Krakow.
With water so turquoise you will not believe your eyes, this former quarry is a real treat for all the diving fiends out there. In a place where you would never expect it!
The city and private owners have been battling over the area for years now and it is said that in the future Zakrzówek will become a place that everyone will be able to easily access and enjoy. Currently it is owned by a private investor and enclosed due to safety reasons, but new holes are created in the fence practically on a daily basis.
Sadly, the fence is there for a good reason, as this beauty has proven to be deadly – some of the rebels that have entered tragically fell down, so please be extra careful if you decide to visit the place with carefree, brisk children!
3. Skałki Twardowskiego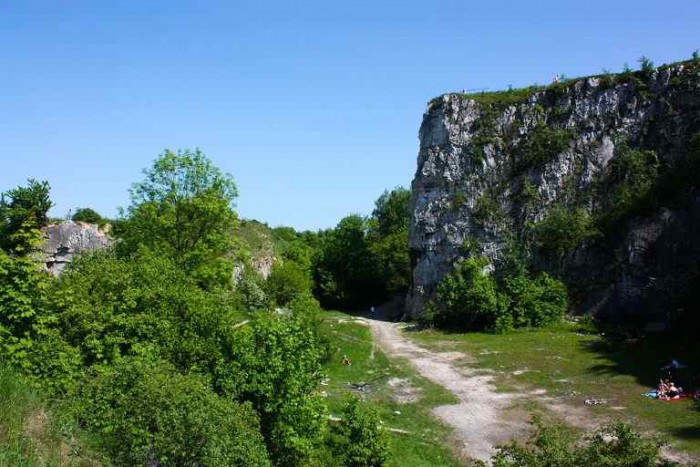 Right next to Zakrzówek, yet another beautiful view awaits – majestic rocks covered in greenery. Frequented by the locals (mostly students, as a campus of one of Krakow's universities is just a few minutes away), they have become a popular hangout spot where people go to take a breath of fresh air.
Again, great if you want to get away from the city without really getting away :)
4. Rakowicki cementary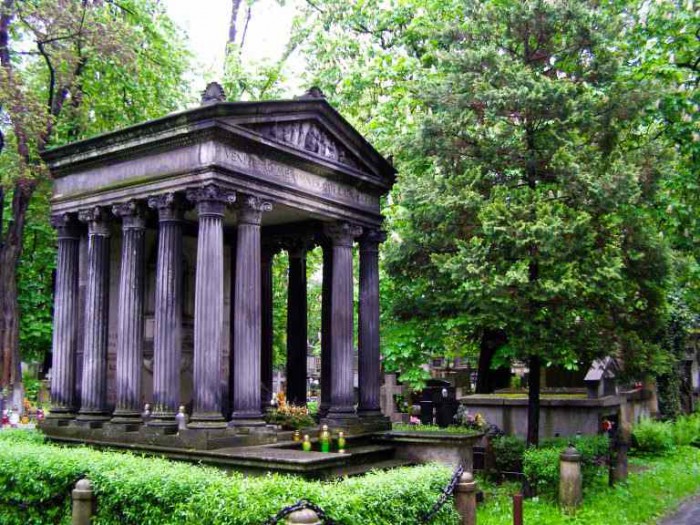 • Wikipedia page
• Google Maps
If you want to reflect on serious matters, find a quiet place in the city centre and have the opportunity to admire beautiful sculptures, I highly encourage you to visit the Rakowicki cemetary.
The cemetary is dating to the beginnings of the XIX century (the first funeral took place in January of 1803) and buried here are both ordinary Cracovians and people of historical, political and cultural significance – here you can pay homage at the graves of the great painter Jan Matejko, renowned musician Marek Grechuta, famous poet Wisława Szymborska and many, many more.
Some of the gravestones and mausoleums are amazing masterpieces created by well-known artists and they really make you stop in your tracks and you can't help but admire the craftmanship. Absolutely stunning!
5. Colorful stairs on Tatrzańska street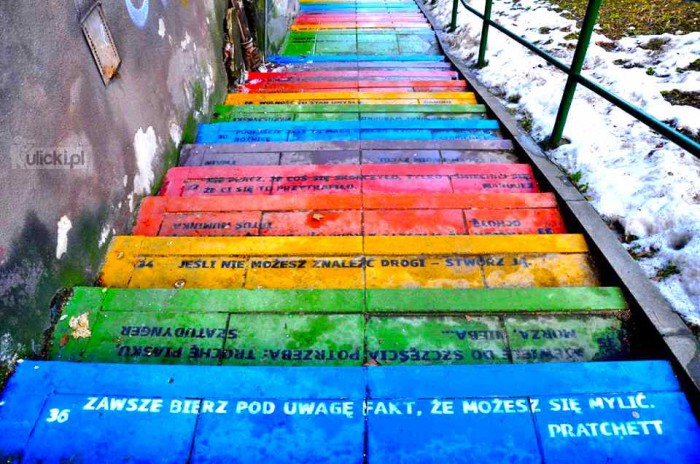 Heading back to the more light-hearted and fun places, a relatively young Krakow landmark (created in 2013) is bursting with colours and waiting for you to take a photo of it.
Insta-friendly to the core, the rainbow stairs consisting of 55 colorful steps are just another reason to visit Podgórze. They are located right next to a beautiful park and stunning church, which are also a must-see once you're there!
The area is not overcrowded with tourists and you can actually feel the true local vibe here.
6. Liban – the quarry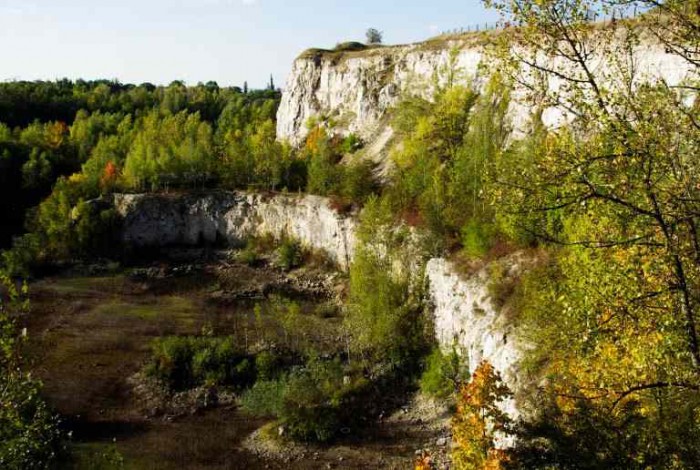 Let's stay in Podgórze district for a little while, shall we?
Just a few minute walk from Krakus Mound, another inactive quarry!
Liban is a special place not only for the nature lovers – it also lures in people who are into cinematography as well!
Do you know why?
Well, the quarry has starred in a hit Spielberg's movie from 1994, Schindler's List, alongside Liam Neeson and Ralph Fiennes. It was 'playing' the Krakow Ghetto and to this day you can find remainings of some movie props there, e.g. stones imitating the Jewish graves.
7. Jordan Park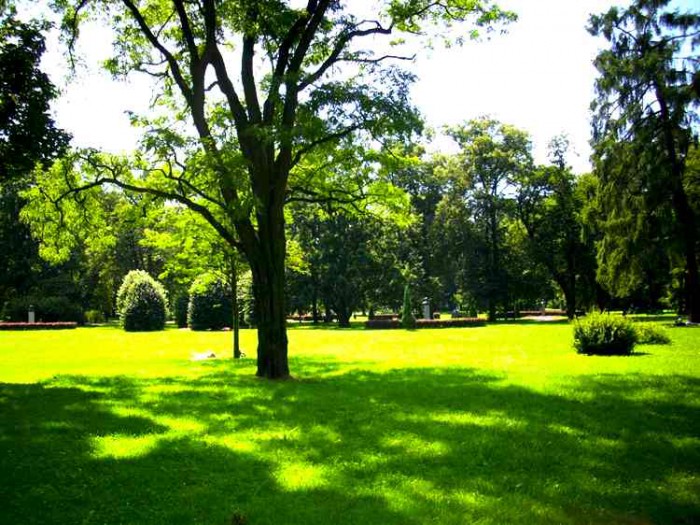 • Wikipedia page
• Google Maps
As far as parks go – it doesn't get any better.
Walkable distance to the heart of the city and a peaceful, green area allowing you to find a few moments to stop and admire the views.
Plenty of activities for kids as well – actually the park has a great tradition regarding that, as it was the first public playground in Poland!
If you want to spend some time among trees and let your kids go bananas on the playground equipment, pedal boats or air hockey – Jordan Park is what you're looking for.
8. Tytano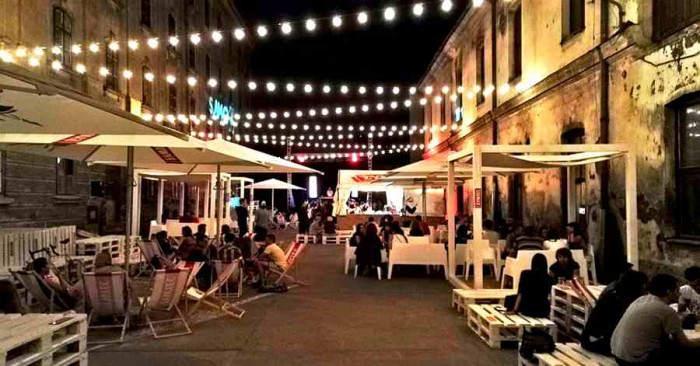 Very cool, hip and young. Truly one of a kind.
A complex of building which used to be a tobacco factory was given new life when it was converted into a bunch of cafés, pubs and restaurants.
There is no other place like this one in Krakow. Has a sligtly hipster-ish vibe to it, so if that is your cup of tea (or should I say… pint of beer?) then you simply have to check it out.
Always busy, full of energetic people and loud with the chatter – even on weeknights.
You are going to love it!
9. Nowa Huta
• Wikipedia page
• Google Maps
Now… Hear me out.
I'm not saying you haven't heard of Nowa Huta. You probably have.
The problem is… what you've heard.
Nowa Huta has a bad reputation – being a place where angry football fans will hurt you for no apparent reason. And that is not the case!
Please don't be afraid to discover this beautiful district, built by the Soviets as the utopian ideal city – the architecture, symmetry and greenery is so unique that you will feel like in a completely different place!
10. Botanic Garden of the Jagiellonian University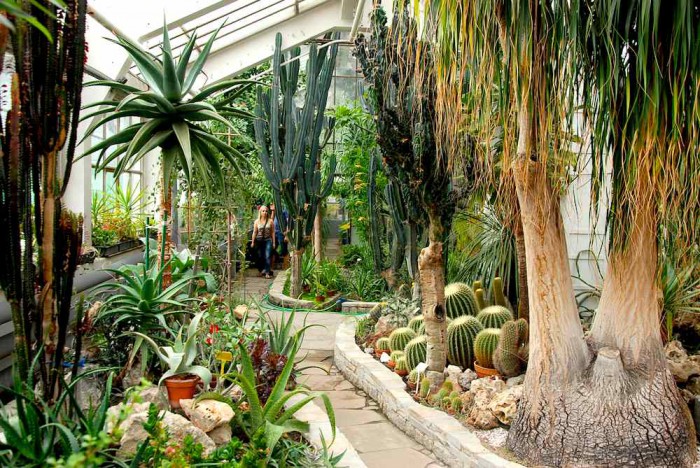 • Wikipedia page
• Google Maps
To finish off the list, I'm adding one more green haven into the mix.
The garden is located in the centre of Krakow and once again – it's great to spend some time in a peaceful environment, look at exotic plants and feel like you're somewhere far away, not in a middle of a lively city.
Out of all the places mentioned in this post, this is the only one where you have to pay a fee to enter – here is the link to the website where you can obtain more information.
What else to see in Krakow?
Oh, there are plenty of places I haven't mentioned!
If you're looking to fill your to-do list of Krakow activities, check out other posts that will guide you through our beautiful city, namely:
• List of the best museums in Krakow
• The best Krakow tips from locals and tourists
I hope you'll find them helpful as well!
And if you want to focus on the attractions off the beaten track… Now you know where to go :)