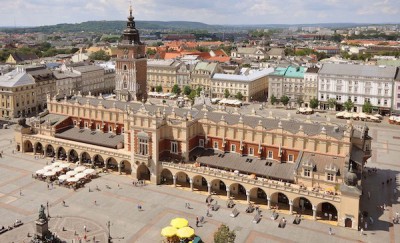 Will you be only for one day in Krakow?
What a pity! But one day is always better than not being in Krakow at all! :)
We won't give you extra days off, but we can make your one day in Krakow unforgettable and filled in one hundred percent!
Don't waste your valuable time and enjoy our ready-to-use One day in Krakow guide!
In this post, you are going to find the complete Krakow sightseeing plan that will lead you step by step trough this wonderful city.
Why is it so special?
Krakow is one of the Polish gems and a great pride of this country. It's the former seat of Polish Kings, an inspiration for the most famous artists, the cradle of magnificent architecture and a modern business city as well.
Nowadays, Krakow offers a whole range of great sights, a number of tasty restaurants and one of the best nightlife.
Follow our leads and don't miss the most important monuments, popular attractions or beautiful views.
An intense Krakow morning
Eat a rich breakfast first. You will need a lot of energy for that one day in Krakow. Pack your wallet, camera, some water and an open mind. All you're going to see in Krakow will totally amaze you!
Breathtaking Old Town
We'are going to start with one of the most famous Old Towns. The Main Square is the most important part of it.
Did you know that Krakow's Main Square is one of the biggest in the whole Europe? It's 200 meters long and wide, with the spectacular Cloth Hall in the middle. Just next to it, you are going to see St. Mary's Basilica which impresses with its two towers of various shapes. Krakow Old Town is just full of surprising elements!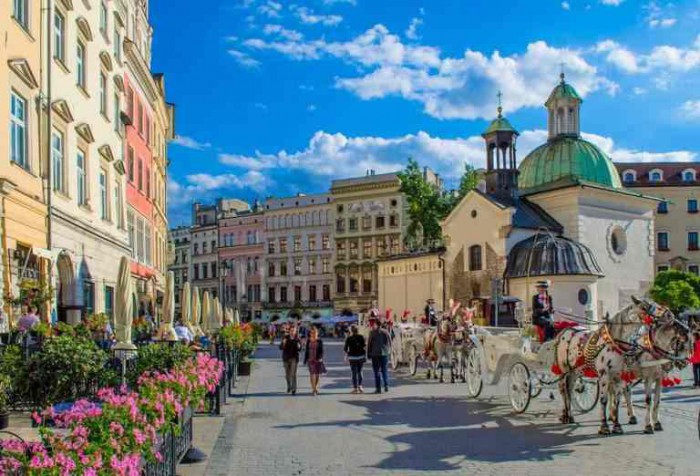 Stop for a moment at the full hour and hear the lovely trumpet call. According to history, the bugle-call sounded when it was necessary to close the gates of the city. immerse yourself in this sound and head towards Florianska Street.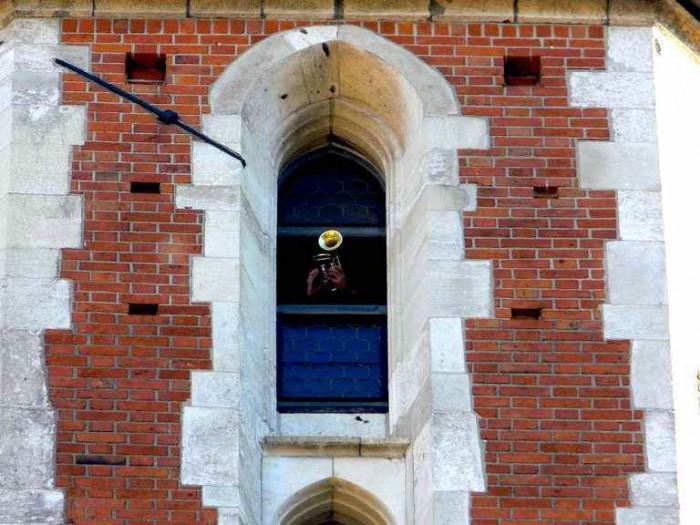 As you see, it's full of tiny shops located in colourful, historic tenement houses with beautiful facades. At the end of the Street, you will find the magical Florian's Gate and the monumental Barbikan behind it. Both buildings were elements of the main entrance to the city and guarded Krakow against enemies.
Enjoyable Planty Park
See the Barbican from the other side. Now you are in the middle of Planty Park which is a place of rest for Cracovians and students. Follow the main path of the park and you will start to walk around the Old Town. If you will start missing the view of beautiful architecture, just turn towards the Main Square.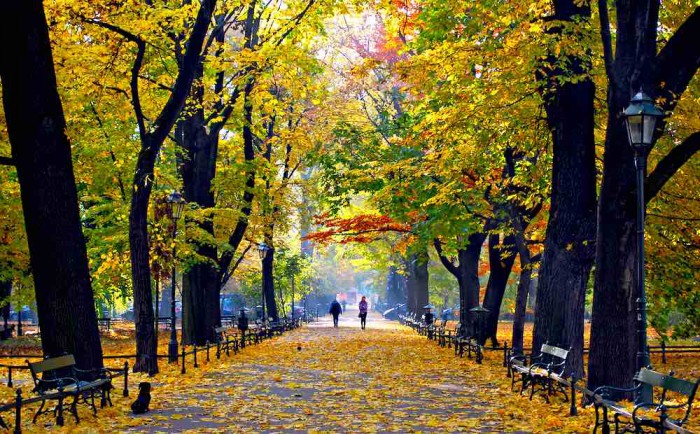 Almost every street will delight you with its appearance, hustle and mystery. Stop for a coffeeand cake in a random cafe. We recommend you to order pączek (polish doughnut) or Napoleonka – a Polish pie full of cream. Gather some power for the rest part of the trip.
Estimated time: 4 or 5 hours.
Tip: Let yourself get lost for a moment and just go ahead, discovering new, wonderful places and views.
Hurry up! Don't forget that you have only one day in Krakow!
A historical evening with Wawel
Now it's time to get some historical knowledge about Krakow and Polish roots. There is no better place for such a lesson than Wawel - Guided Tour of the Royal Hill. You will find this site going down the Grodzka Street.
Don't even try to skip it!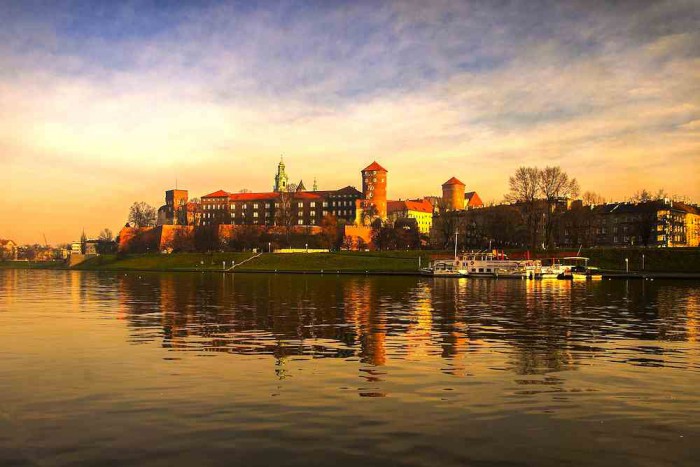 Wawel is the symbol of Krakow. First walls of the castle were built in 1504 on order of Sigismund I the Old but the cathedrals were much earlier there. Over the years, the Wawel became the burial place of the most important Polish rulers. its architecture delights with the diversity of styles and the richness of decorations. The location on the hill makes it a great viewpoint on the Krakow skyline as well.
After all, go down the hill and meet the sculpture of legendary Wawel Dragon. Wait for a while and see how it blows fire. This thrilling sight will give you the energy to continue exploring the city.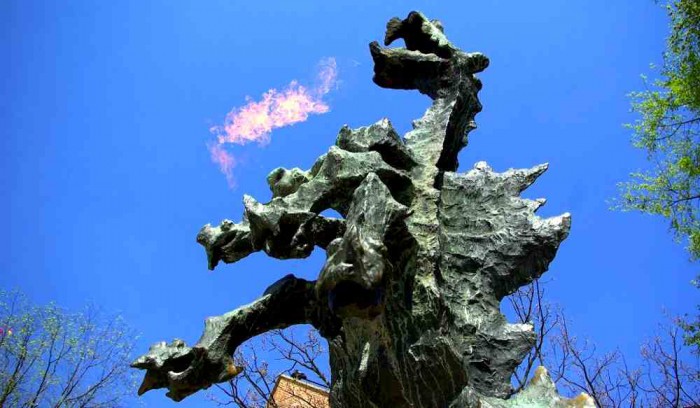 Estimated time: 2-3 hours
Tip: Do not forget to climb the tower to see the famous Sigismund Bell, which weighs 12,600 kilos!
Polish cuisine dinner time
You have to be a little bit tired and hungry right now. It's a great moment to try some Polish food.
A solid Polish style dinner will definitely surprise you with a unique taste.
What should you try?
Start with some traditional Polish soup, like sour soup, borscht or chicken soup. Then, we recommend you to order pierogi ruskie (dumplings), bigos (cabbage stew), schabowy (pork chop) or racuchy (kind of pancakes with apples) – if you like sweet dishes.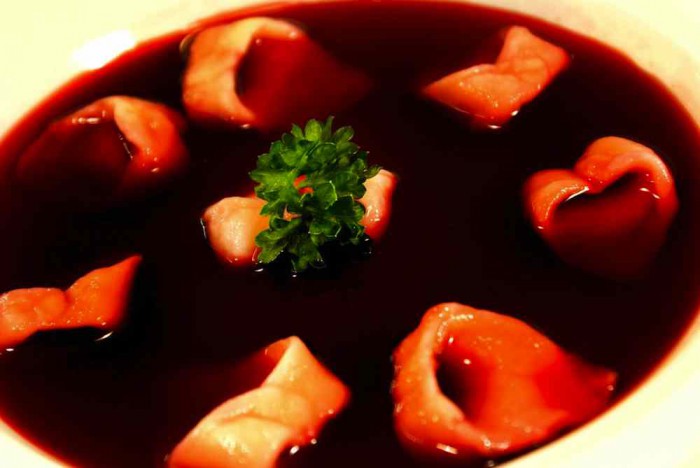 Afternoon on Kazimierz
Being well fed helps to discover other districts of the city. Now it's time to step into Kazimierz, which is about 10-15 minutes on foot from the Wawel.
Why is it worth seeing?
Kazimierz is the former Jewish district of Krakow which stands out with completely different architecture, artistic bohemian climate and numerous places of remembrance.
Feel free to go wherever you like there. You can choose the old synagogues, the Jewish cemetery, Galicja museum or Museum of Municipal Engineering, which was founded in the oldest tram depot in the city.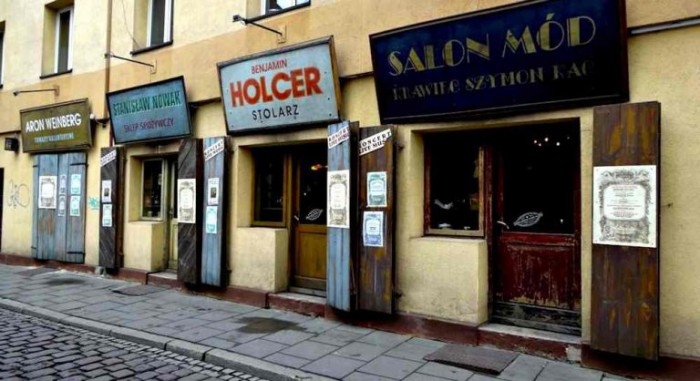 Kazimierz will surprise you with its narrow streets and tiny buildings, which are very different from the city centre. Do not hesitate to enter many souvenir shops or art galleries. If you want to have an early supper, try zapiekanki on the Plac Nowy.
Furthermore, you can't leave Kazimierz without visiting one of its magical cafes or pubs. Each of them has its unique, individual atmosphere and is full of friendly local people, students and some tourists as well.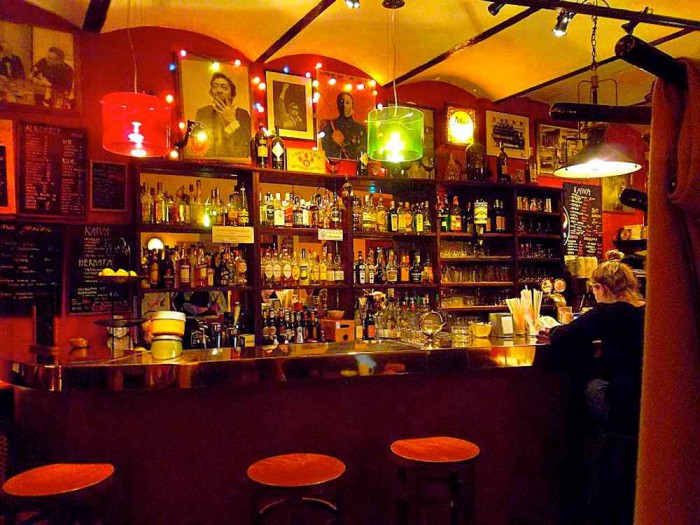 Estimated time: 2-3 hours
Tip:Try to find some live music in one of the pubs. It will make your evening unforgettable!
A night the way you like
You can end this wonderful, intense day with an overnight walk trough the Old Town. All city lights and noises from the pubs create a totally different picture of Krakow. Monuments are presenting their mysterious face and the side streets are filled with silence. Meanwhile, the Main Square is full of happy people, crawling between the clubs. You can join the nightlife too only if your one day in Krakow does not end at dawn!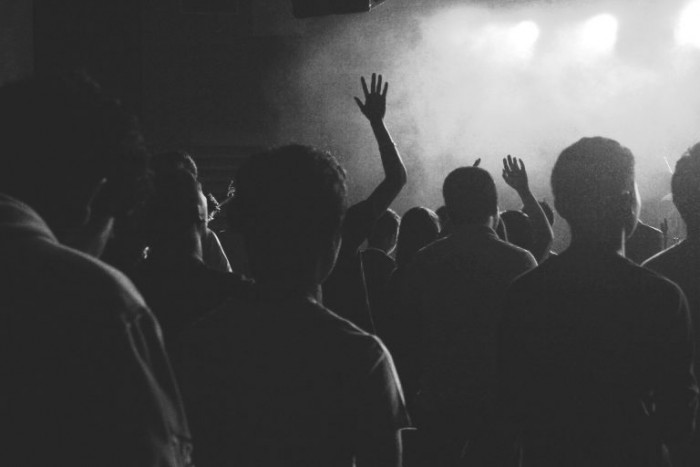 One day in Krakow – summary
You can be sure that your one day in Krakow will not be boring. You are going to see wonderful architecture, reach the roots of Poland, try fantastic dishes and learn a lot about Jewish culture.
Tip: If you want to relieve your sightseeing plan a little, join the Krakow Grand Tour and see some attractions in a small guided group.
See you in Krakow!