Krakow Guide for Art Lovers

Everything You Need to Know about Krakow's Cultural Life
Art comes in many shapes and sizes, but Krakow has them all. If you're planning to travel to Krakow, you should know that you're about to visit a perfect place for art lovers. If you can't imagine visiting a city without finding out about its cultural side - this guide is for you!
It doesn't matter if you're interested in the history of fine arts, architecture or theatre – Krakow has it all to make your stay unforgettable. Check which places are particularly worth visiting and follow in the footsteps of famous painters, sculptors, poets and other artists who are important to Krakow.
What will you find in this post?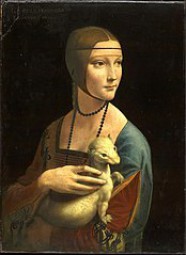 First of all - lots of valuable knowledge! If you want to get to know museums or art galleries, but you don't know where to start, let yourself be guided through this cultural map of Krakow. Thanks to this guide you will learn:
 what are the the most important contemporary art galleries in Krakow
where to find the only da Vinci's painting in Poland
who is Jan Matejko?
which modern Polish poets received Nobel prizes in literature
where you can currently listen to some good jazz surrounded by the historic walls of the city
and many, many more…
Here you have it: a comprehensive Krakow guide for art lovers.
Fine arts and architecture in Krakow
If you're interested in the art of the Middle Ages, Krakow is the best place for you. Masterpieces created during that period today grace the city's churches, and many have been relocated to museums. Because of this, while visiting Krakow, you can experience double cultural delights - on the one hand, you will see local monuments and on the other be able to admire the works of art assembled there.
During the late XV century, Krakow was home to Veit Stoss (Wit Stwosz), one of the most famous sculptors of the Gothic era. You can admire his majestic altarpiece in the Basilica of Virgin Mary. This extraordinary church is one of the most famous monuments in Krakow and even in all of Poland. It has become the symbol of this city. It was built at the turn of the fourteenth and fifteenth centuries and proudly reigns over the Main Market Square at St. Mary's Square. It is impressive both on the outside,  because of the 82 meters high towers, as well as on the inside. In addition to the aforementioned Main Altar, the Crucifix created by the same artist and numerous chapels  also deserve special attention.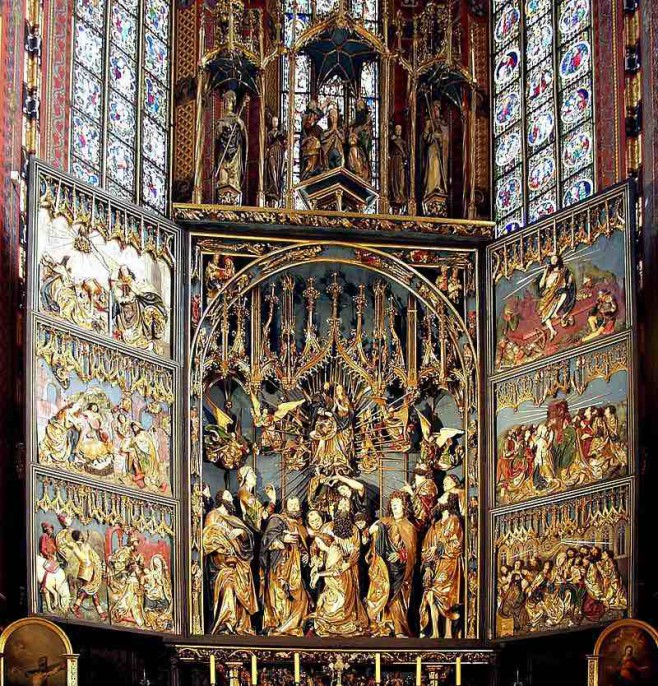 Those who love the Renaissance art and architecture will be delighted to visit the Wawel Royal Hill and its golden-domed Sigismund Chapel. 
The Wawel Castle has been renovated and rebuilt many times, which is why it no longer has its original shape. Still, it makes a huge impression. Inside the numerous chambers and towers, there are currently several permanent as well as temporary exhibitions that tourists from all over the world can admire.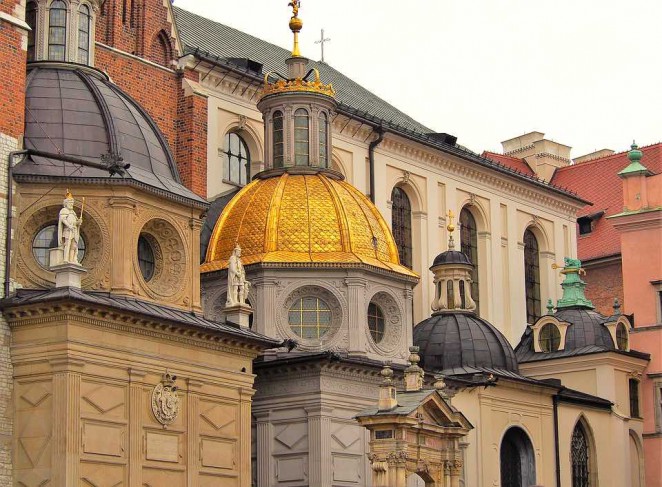 It is also worth visiting the Royal Gardens, which are one of the oldest castle gardens in Poland. Additionally, under the rock on which the Royal Castle stands, according to legend there is a cave inhabited by the Wawel Dragon. Next to the cave there is a fire-breathing metal image of  this mythical reptile.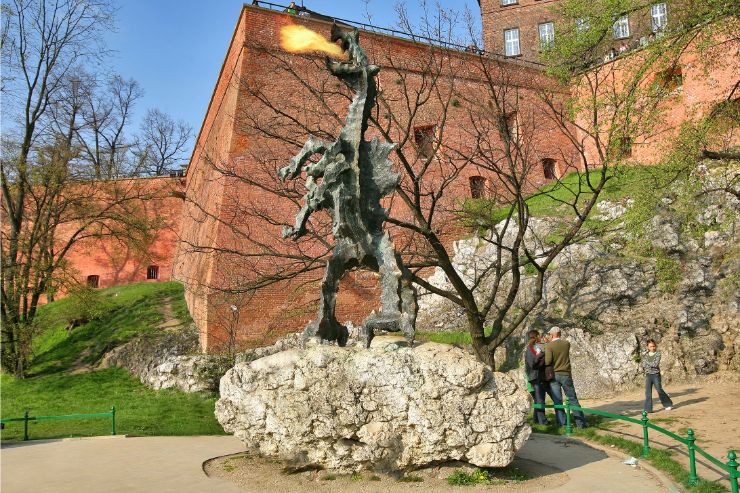 When it comes to architecture, Krakow boasts some breathtaking Baroque churches and palaces built in the XVII and XVIII century that are all worth your attention. Many of the buildings are still  associated with the Catholic faith and have religious functions to this day. Others have become museums and art galleries, while yet others have been transformed into theaters, university buildings or even buildings which house state offices. Wherever you turn - the history of Krakow awaits you.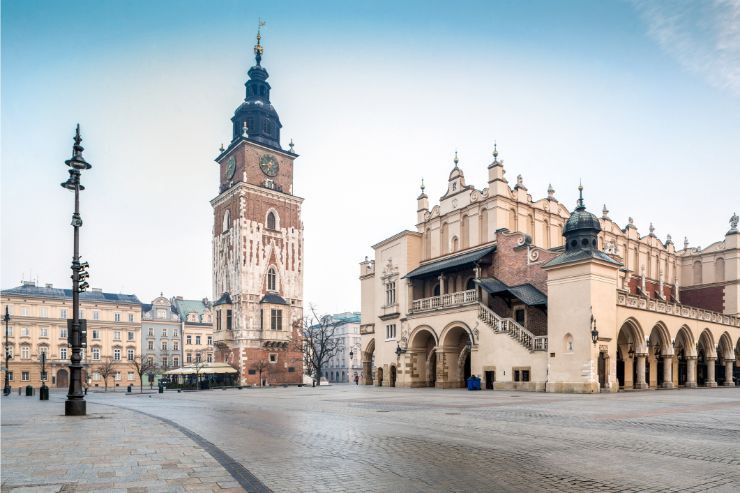 Krakow's painting tradition
Krakow is a city of artists, a city in which many famous Polish painters have lived. During the first half of the nineteenth century, the painter Piotr Michałowski rose to fame as the first Polish artist of the highest European format. His masterpieces were considered as equal to the works produced by the greatest French artists like Eugene Delacroix or Teodor Gericault. To this day, Michałowski is considered one of the most important representatives of the Romantic period and animal worship in art.  His paintings presenting battle scenes such as the "Battle of Somosierra" from 1837 are particularly valued. You can admire this piece of art at the National Museum of Krakow.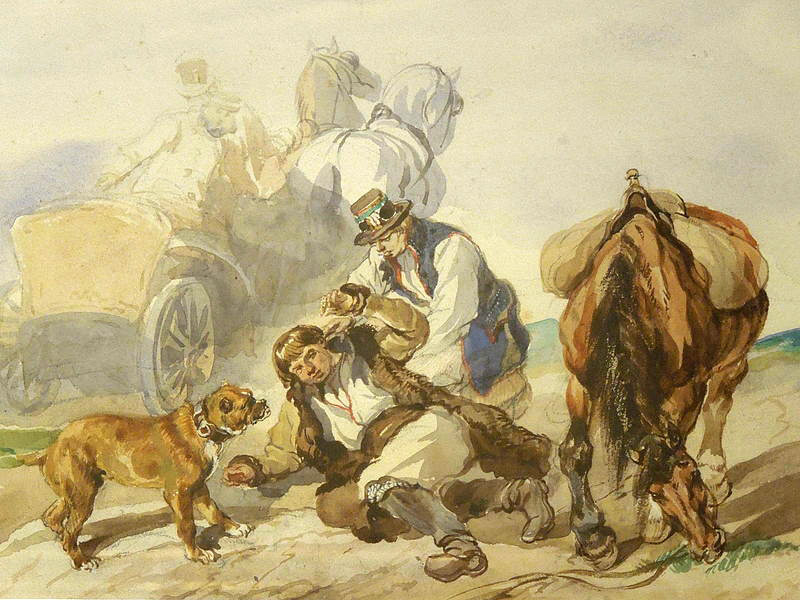 The latter part of the century saw the emergence of historical painting, in particular, Jan Matejko who has been capturing the key moments in Poland's tragic history in his remarkable works and established the Polish tradition of historical-patriotic painting later exemplified in the works of Wojciech Kossak. While Matejko is recognized worldwide, Kossak has not gained such popularity.  The works of his father can also be seen at the permanent exhibition of the Krakow museum.
But Krakow is a real treat for those who love modern art as well. In the late 1890s, Krakow exploded with talent and attracted an amazing group of painters, poets, sculptors, and writers united by the Young Poland movement that was related to the Art Nouveau.
Following this period  was the era of symbolism. Jacek Malczewski, born in 1854, whose numerous paintings can be admired at the National Museum in Krakow became popular at that time. Inspired by these paintings, Jacek Kaczmarski, the famous Polish poet, musician and composer, wrote lyrics to his songs. One of such paintings was "Christmas Eve in Siberia", which you can see among the Krakow museum collections.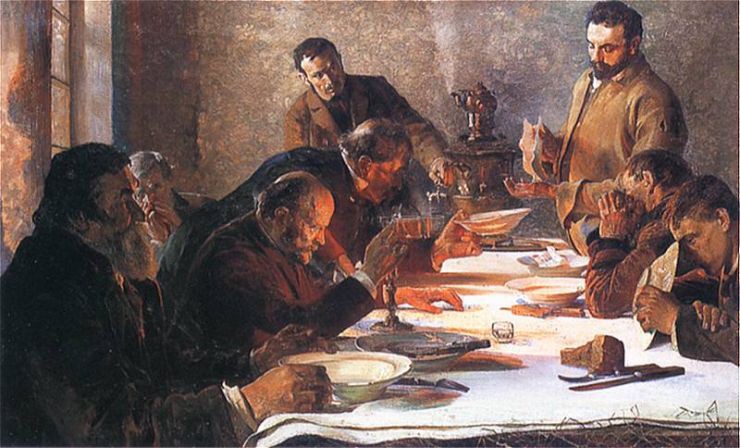 You simply need to see Stanisław Wyspiański's majestic stained-glass windows and frescoes at the Church of St Francis! It is also worth visiting the entire monastery complex, which contains paintings of the Passion of Józef Mehoffer as well as numerous monuments and sculptures. Particular attention should be paid to the Chapel of Our Lady of Sorrows, where the miraculous Image of Smętna Dobrodziejka of Krakow, or Our Lady of Sorrows can be seen. It is assumed that it was created in the 16th century.
You can admire the collection of Krakow's 20th-century art in the main gallery of the Krakow National Museum. The facility currently has 11 branches in which you can admire the works of Jan Matejko, Karol Szymanowski and others. In addition, a department of the Czartoryski's Family Library is also devoted to history and literature.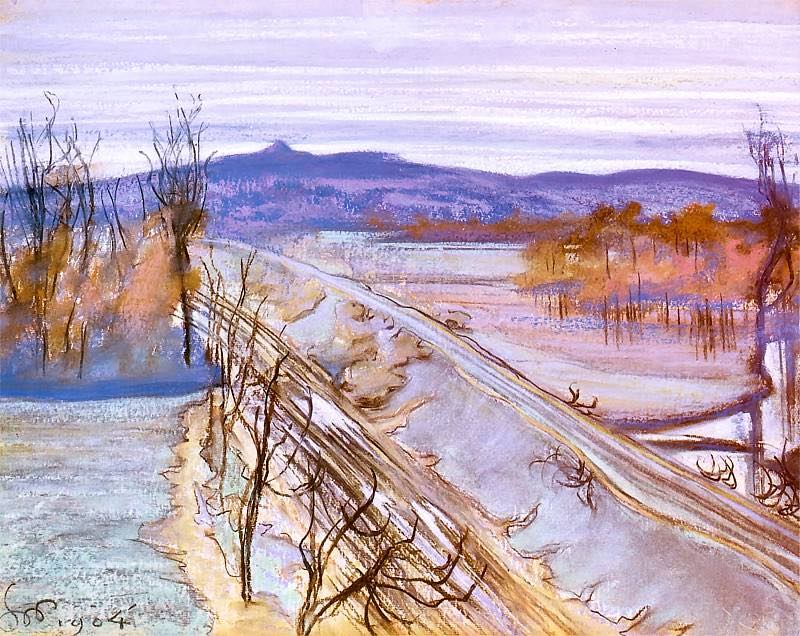 Famous paintings in Krakow
Krakow's numerous museums and art galleries are full of beautiful creations, but what are the most well-known paintings that you can admire here?
Well, there is an obvious front-runner in this category – da Vinci's Lady with an Ermine takes the cake for sure! The gallery in the Krakow art museum is visited mostly because of this painting. We encourage you to visit this gallery as well, because it is the only museum collection in Poland where  da Vinci's work can be found.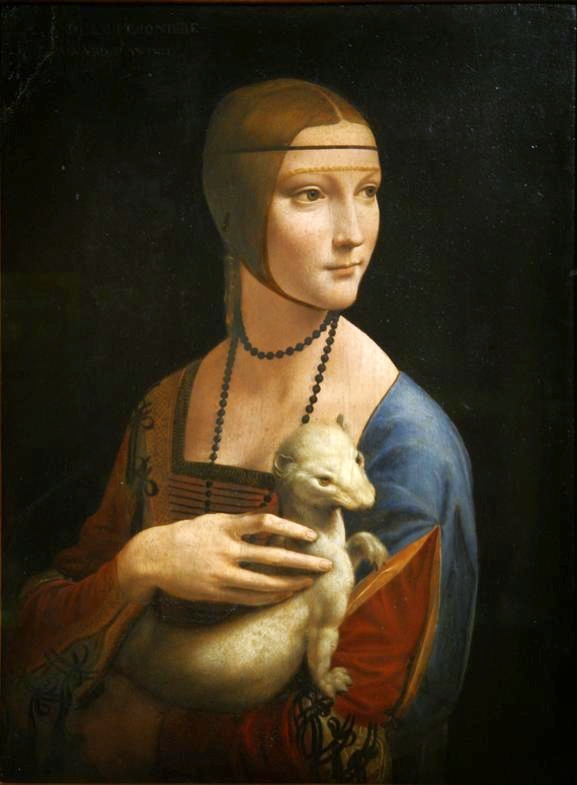 Painted in 1489-1490 by master Leonardo, today it belongs to the National Museum in Krakow (link to Google Maps).
The fascinating beauty and interesting symbolism behind the lady (and the ermine!) stops everyone in their tracks. Today, this image is considered a symbol of the extraordinary love that secretly connected the model, Cecilia Gallerani, and Ludovico Sforza, represented here in the form of an ermine. It is worth adding that the specific location of the animal also had a more practical reason - it hid the information that the model was bearing an illegitimate child. The background of the painting, now black, was originally of a blue-gray color.
A must-see for sure!
But what else is there to discover? What other famous Polish paintings are worth seeing during a visit to Krakow?
You can explore the works of art created by Jan Matejko.
One of the most famous Polish artists – born and raised in Krakow – painted several masterpieces in his lifetime. He was involved in painting throughout his life and he also taught and helped create future generations of famous Polish artists. In Krakow most of his works can be seen at the House of Jan Matejko.
You can find some of them scattered around in various local institutions: Prussian Homage and Wernyhora in Sukiennice and Astronomer Copernicus, or Conversations with God in Collegium Novum (Jagiellonian University).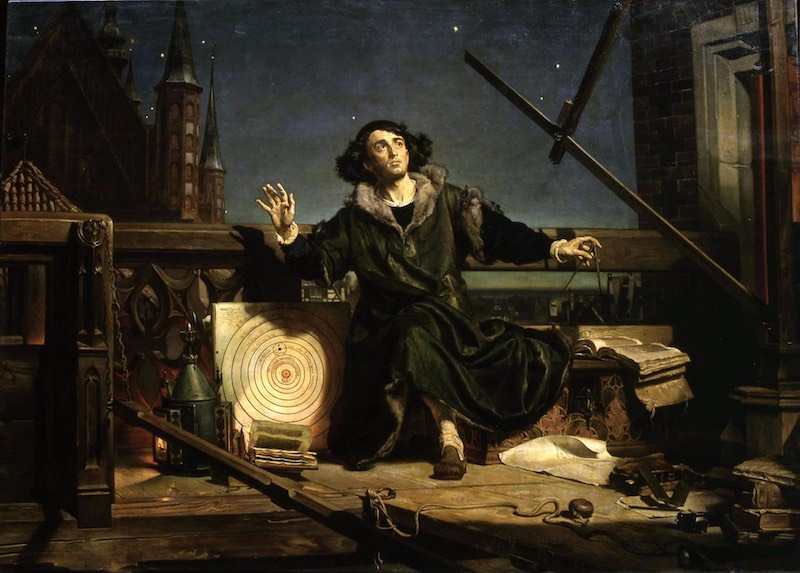 Contemporary art collections
Today Krakow boasts a large number of active artists who graduated from Krakow's renowned Academy of Fine Arts and found home in many local art galleries. A must-see for all contemporary art lovers is MOCAK – the Museum of Contemporary Art in Krakow.
Established in 2010, the museum quickly became an excellent cultural venue and an essential place on Krakow's artistic map. Housed in a building designed by Claudio Nardi, the museum is located in the industrial district of Podgórze and displays art produced during the last 20 years.
Another essential place is Bunkier Sztuki (Bunker of Art). Established in 1965, Bunkier Sztuki is today one of the most famous Polish institutions presenting contemporary art. Over the years, various Polish artists have organized their exhibitions here. What's more, for several years now  film shows combining contemporary form and post-war times have been organized here.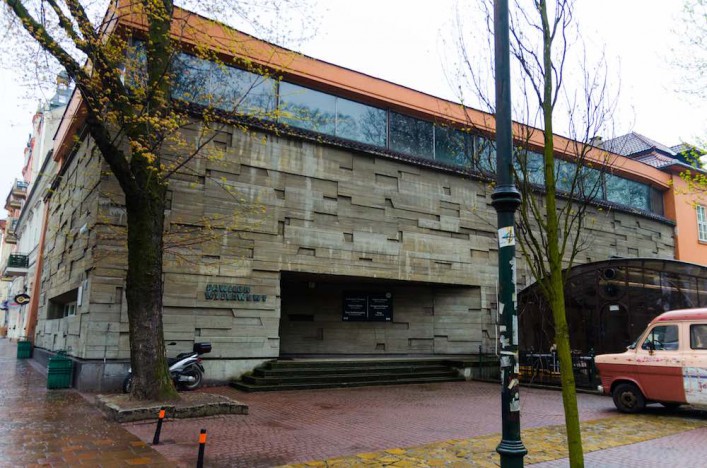 Art galleries in Krakow
Krakow is a home to both big national institutions and young, independent artists with unique ideas and fresh outlooks. While sightseeing , it's worth taking a look at some of Krakow art galleries - there are quite a few of them in the city, so you will definitely find something for yourself.
If you are interested in either of them, make sure to check out this list. I am sure that you will find a place that will strike a chord with you – be it a national museum or an independent hidden gem somewhere off the beaten track. Among the suggestions you will find both traditional artworks, such as those at the Palace of Bishop Erazm Ciołek, as well as memories of old Krakow, for example in the LueLue Gallery. If you want to learn about this city from years ago - it is a must see of your trip.
One of my absolute personal favourites is Zdzisław Beksiński's gallery in Nowohuckie Centrum Kultury (Google Maps). I recommend it to all of my friends – and now to you, of course! If you're a fan of modern art with a gloomy twist – definitely check it out. If you are visiting Krakow, Beksiński and his works should absolutely be on your sightseeing map. You might also become interested in the life story of this Polish painter and sculptor born in 1929.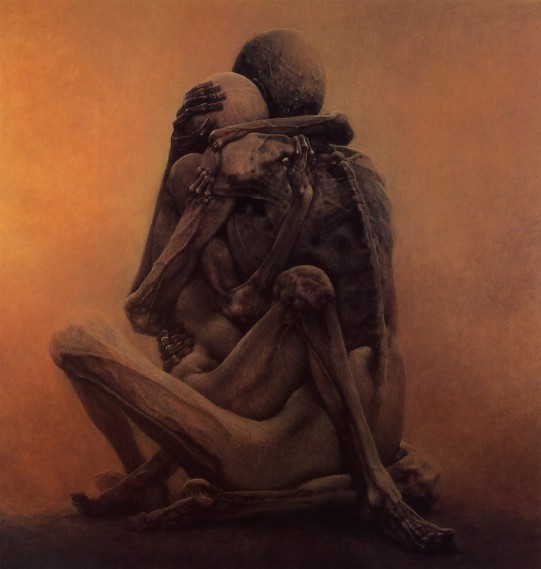 Krakow art museums
If you're looking to spend some time in a museum and are still wondering where to go, let me redirect you to our ultimate guide to Krakow museums – it includes comprehensive information regarding some of the places that you should really consider paying a visit to!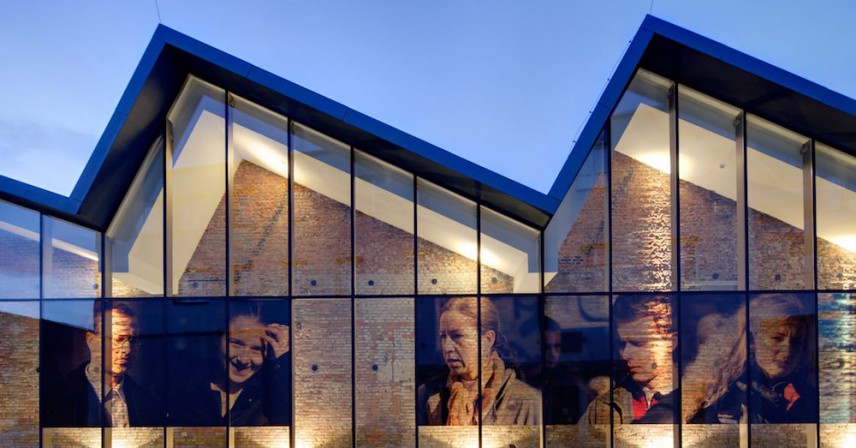 Literature in Krakow
Krakow has always been important on the European literary scene. Because of this,  city authorities have been organizing special literary walks for some time now, during which you can follow in the footsteps of famous Polish artists. Some of the most outstanding Polish writers and poets at the turn of the 20th century were:
Stanisław Wyspiański,
Stanisław Przybyszewski,
Józef Mehoffer.
But Krakow is the capital of writers and artists today. Contemporary artists include the theater director Tadeusz Kantor, the science-fiction star Stanisław Lem, the writer Sławomir Mrożek, the film director Andrzej Wajda, as well as renowned poets and Nobel laureates Czesław Miłosz and Wisława Szymborska. To this day, in many of the traditional cafes and bars, you can meet contemporary authors looking for inspiration for their works.
Krakow's theater scene
Krakow is home to many theater groups and festivals. One of the most significant festivals is the Ulica Street Art Festival. In fact, it's one of the oldest street festivals in the region and has been part of Krakow's vibrant cultural scene since 1988.
The festival features a broad range of presentations and activities within just a couple of days. And it's not only about traditional theater production and performance art, but also street performances that become part of the urban landscape for just a few hours.
Another interesting theater festival is Kto Theatre. Founded by a traveling theater company, the festival has long been part of Krakow's dynamic theater scene. The theater would often take their performances to streets and involve both passersby and the audience. It's an unforgettable experience that you can be part of.
Finally, there is Krakow International Festival of Theatrical Reminiscences which features theatrical performances from 45 countries that cover all possible variants of theater performance, ranging from dance and drama to comedy and art performance. As you can see, Krakow's theaters are there for you to experience. It's a great way to get to know contemporary plays or watch well-known world  performances with a phenomenal cast.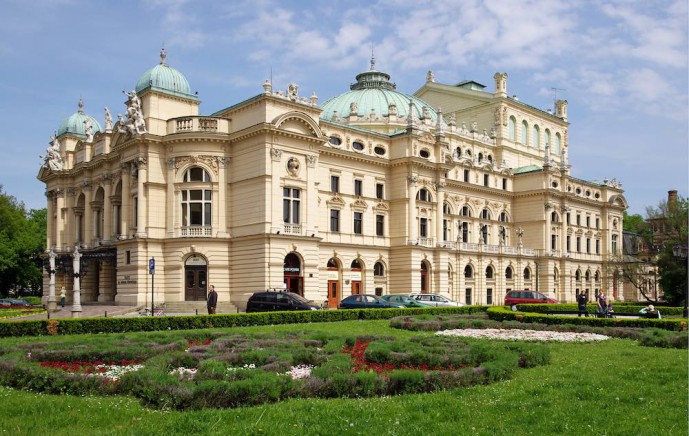 Music in Krakow
Krakow resounds with music of every kind and is home to some of the most prestigious music festivals in Europe, for example, Misteria Paschalia – a treat for fans of early music – or the Krakow Film Music Festival that boasts an impressive lineup of artists. Each of these events attracts crowds of people who come even from the far ends of Poland or Europe. Check out what makes these events worthy of your participation.
Krakow is home to a lively club scene as well. Jazz is especially appreciated and visitors can choose from shows held in different types of venues or festivals – most importantly, the Jazz Festival organized in the courtyard of the famous Pod Baranami club, right next to the Main Market Square. The first performances of this kind took place in Piwnica as early as the 1950s. Over time, more and more well-known musicians began to perform there, including Tomasz Stańko, Jan Ptaszyn Wróblewski and Grzegorz Turnau. Since 2007, you can enjoy live jazz on Thursdays.
Krakow – the city for art lovers
It should come as no surprise that Krakow is a city that is just perfect for all kinds of art lovers. It doesn't matter whether you're interested in architecture or painting, theatre or music – visit Krakow if you're looking for an unforgettable experience with everything the world of art has to offer. Now you know how much you will gain by visiting Krakow – Krakow galleries, museums, festivals and theaters, including street theaters. It's worth taking a trip for such great experiences!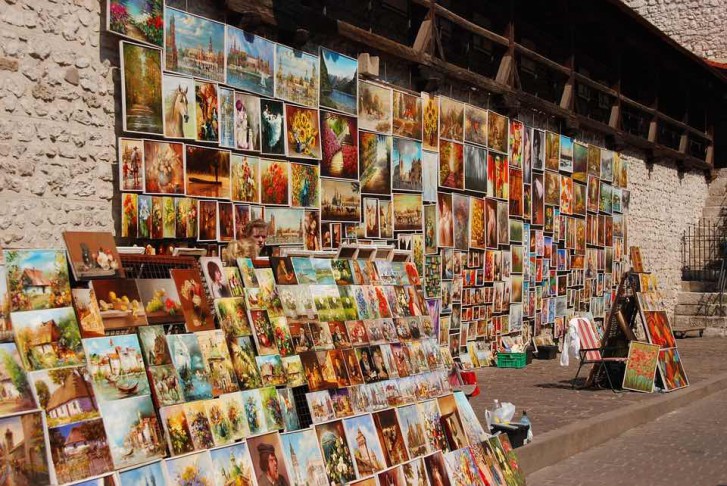 It might be the medieval architecture, long-standing painting tradition, or lively theatre scene – Krakow fascinates many people who visit this vibrant city over and over again to experience its rich cultural offerings.
If you want to have all this information about culture and art in Krakow handy while sightseeing, save this guide on your phone. You will easily find all the important places and will know how to get to  prestigious cultural events as well.