There's a reason behind Krakow's reputation as of one of the best places to shop in Poland. It's a city where you can find a lot of great products at very reasonable prices and where it's easy to get a bargain.
Visitors to Krakow get to enjoy a great selection of quality goods on offer in its many shops and malls. If you just love to shop, Krakow is a paradise destination – it offers more retail opportunities than you can imagine. Here's our ultimate guide to Krakow shopping.
Ready? Let's jump right into it!
General tips
Every traveler knows that buying souvenirs in the city center or nearby famous tourist attractions is a severe mistake. Krakow is no exception to that rule. If you're looking for a bargain deal, try searching for souvenirs in places that are located away from the city center. You can be sure to find plenty of local handmade products that will make for perfect souvenirs all over the place.
Payments and currency exchange
What about paying for your shopping? In general, Krakow's city center is home to countless ATMs, and there is at least one or two of them in every shopping center. All ATMs offer services in English and other European languages.
If you need to exchange money, don't do it at the airport or in the city center – you risk falling victim to unfavorable exchange rates. Have a look at this post where we explain in detail money matters in Poland and offer a selection of the best ATMs in Krakow city center and beyond to help you get some reasonable rates.
When buying in shops, most of the time you'll be able to pay with your credit or debit card. Some hotels and local shops might accept only cash.
Opening hours
Finally, keep in mind the opening hours of the shops you want to visit. If you're visiting Krakow over the weekend or during holidays, be sure to check the web to ensure that the shop you want to visit is open. Many shops are closed on Sundays and various Catholic holidays. So don't let them ruin your shopping experience by preparing beforehand in planning your visit, OK?
What should one buy in Krakow?
Since Krakow is a touristic city, there are many traps waiting for tourists who don't know what is really worth to buy here and bring back home from Krakow.
Wood carvings
Some of the most exciting gifts you can bring from Poland are wood carvings. Do you know that the word Poland originates from the name of a tribe that dominated the country's territory? The name of this tribe derived from the word polano, which means a piece of firewood. The country is full of natural forests, and wooden products can be found all over the place for affordable prices.
You can get small wooden sculptures, boxes, chessboards and even small wooden kitchen appliances to decorate your house.
Amber jewelry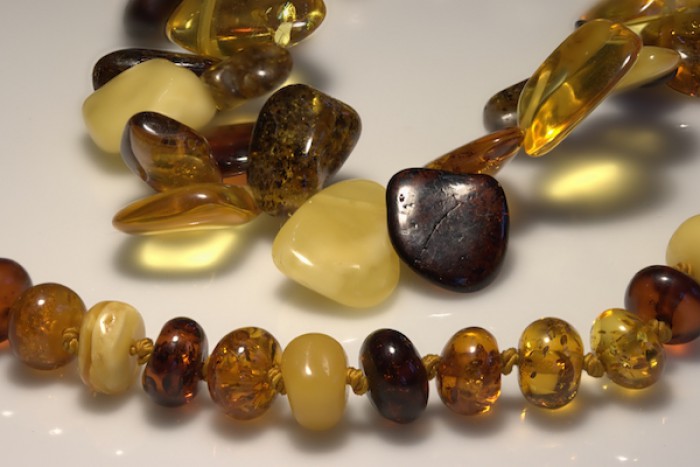 While amber is not a typical souvenir because it comes from the Baltic Sea, it used to be transported through the Vistula river all the way to the south of Poland. The best place to buy amber is the Cloth Hall market. Hotel boutique stores and galleries offer high prices and limited selection.
If you're looking for unusual amber finds, have a look at specialist stores on the Royal Route (Grodzka or Florianska street).
Souvenir from the Mountains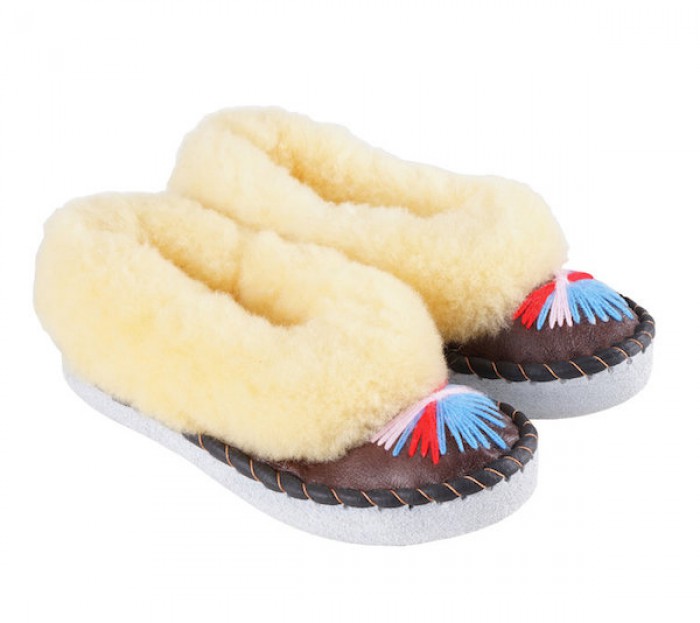 Another interesting souvenir is leather slippers that come from the mountains. They are traditionally decorated and made by hand by the people living in the Carpathian mountain range and make for an excellent gift.
Ceramics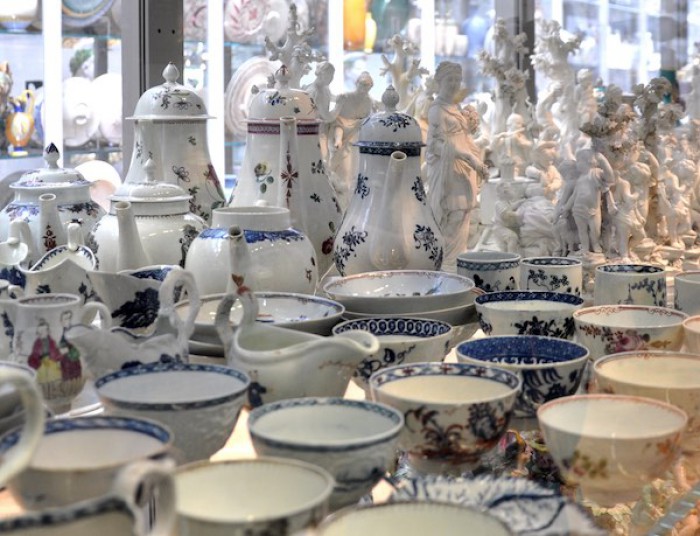 A must-buy gift is hand-painted ceramics. You can find plates, cups, and bowls adorned with beautiful regional patterns everywhere in Krakow, especially in the Jewish district on Joseph street. Wicker products could be an exciting souvenir as well. They come in the form of traditional baskets, boxes, and pots that are sold at local markets. Sometimes they might come from local charities and foundations that teach crafts to the visually impaired so buying that type of gift is a good thing too.
Delicious delicacy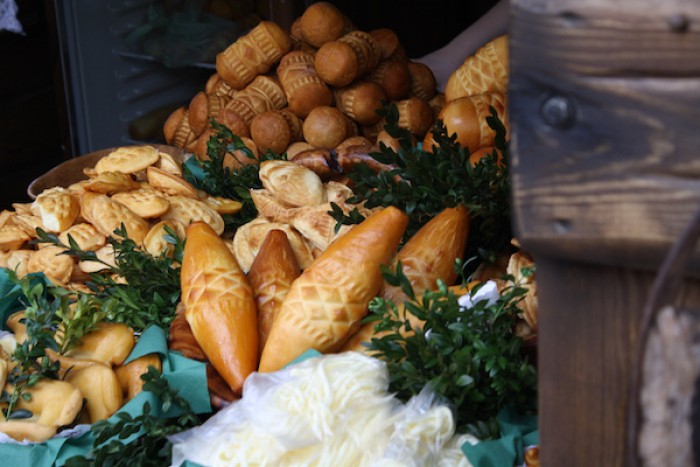 What about food? If you're in town for a couple of days, be sure to get the Krakow:
dry sausage,
mountain cheese called oscypek,
pickled cucumbers,
prunes in chocolate
and – let's not forget – a bottle of vodka.
If you'd like to buy all these delicacies in a single place, the best spot to visit is Krakowski Kredens on Grodzka street.
Cliché but still nice – best Krakow souvenirs
So what kind of cliché souvenirs you can bring from Krakow? A t-shirt with a red and white flag of Poland is a favorite among many. Another classic souvenir is a set of shot glasses decorated with Polish symbols like the white eagle or the Polish flag.
If you're looking for something cliché but more local, the Wawel Dragon is a favorite among kids and adults alike. The dragon also comes emblazoned on T-shirts with the city slogan, or in the form of figurines or keepsake chains. If you're lucky, you might even find it printed on undergarments!
Interesting and unusual gifts
Kacper Ryx Historical Shop is one of the most interesting shops in Krakow. You'll find the store in the same building that houses the Hipolit House which is a historical museum.
Be sure to drop by and have a look at it because the exhibitions are exciting and the entry is cheap.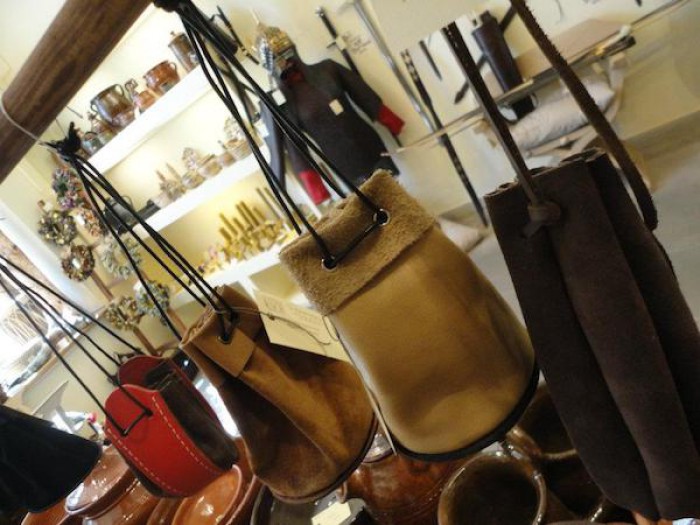 The shop itself offers a wide range of quality handcrafted Polish products that make excellent gifts and souvenirs. Among the most iconic items are:
the wood and ceramic dishes,
vintage clothes,
replicas of historical items,
and decorations for the home.
You won't find another place like that in Krakow or elsewhere. The shop's owner is actually a literary author, and you can buy his books at the store too!
Traditional shopping
 
Sukiennice = The Cloth Hall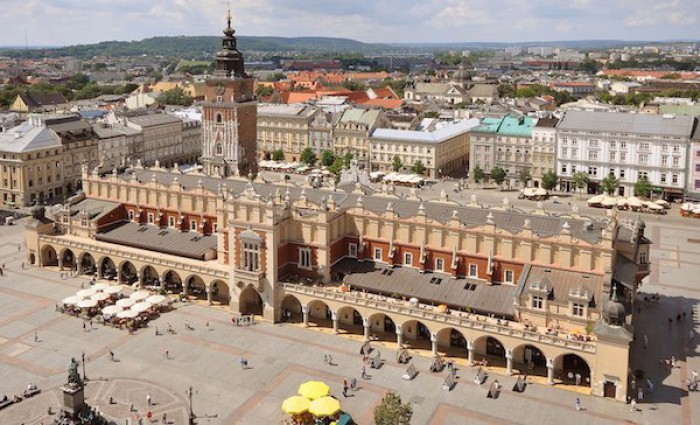 The Cloth Hall is a traditional trading area that in the past served as a bustling international trade center for traveling merchants. Today, the Cloth Hall stalls sell fantastic Polish handmade goods. You will find gems such as handmade jewelry, especially amber pendants, earrings, and rings.
If you'd like to bring home some ceramics, keep your eyes open at the Cloth Hall because it's an excellent place to buy these souvenirs. If you're buying more than one piece from a single vendor, you can try haggling to get a better price. Remember that the Cloth Hall is a very touristic area and the products you find here might be more expensive than similar ones found in areas away from the city center. However, the local handicrafts make for unusual gifts and buying from these artisans means that you will also be supporting local businesses.
Floriańska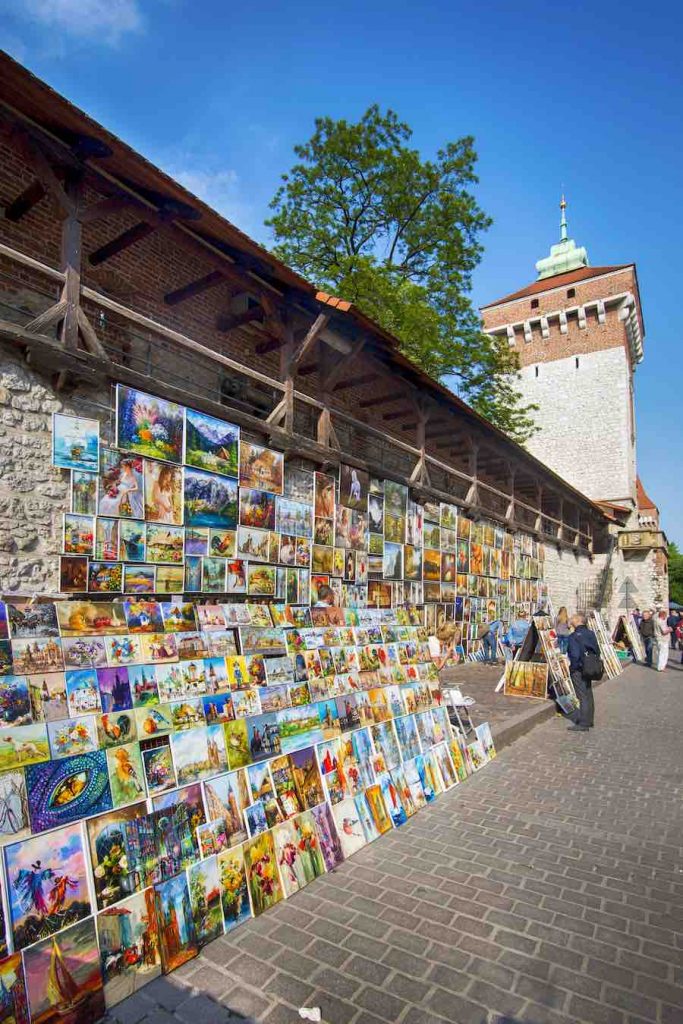 Florianska Street this is one of the most famous tourist streets of Krakow and always bustling with life. It's a pure pleasure to walk among the renovated tenement houses that on their ground floors house various shops that sell local goods ranging from clothes and souvenirs to culinary delicacies and alcohol.
The street is also home to many excellent restaurants, cafés, and bars for taking a moment of rest from all that shopping. Since this street is very touristic, the prices are higher than in other places.
Modern shopping
Krakow may not be a large city, but it offers many shopping malls that cater to all tastes and desires.
Galeria Krakowska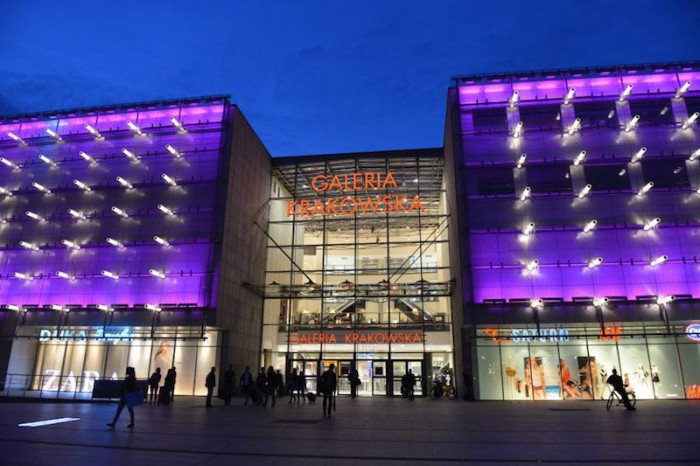 One of the most famous and commonly visited shopping areas in Krakow is Galeria Krakowska. The main advantage of the shopping mall is its location. You'll find it right next to the train and bus stations and only a five-minute walk from the Main Market Square.
If you're visiting Krakow over the weekend, be sure to check the website of the shopping mall because every week they host a variety of events. You may get free advice from a fashion stylist or see an interesting exhibition. Remember that since the mall is located right next to the train and bus station, it might be a bit crowded. But the currency exchange rates in the mall are quite reasonable, and you'll get Wi-Fi.
Bonarka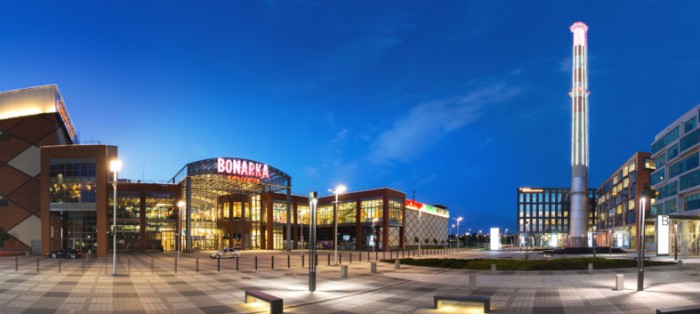 Bonarka City Center is a favorite of many because it's located at further away from Krakow's center and consequently it attracts fewer crowds than Galeria Krakowska. The mall houses a wide range of shops starting from budget-friendly ones to bespoke luxury boutiques. The food court has something for everyone, and you will also find a selection of upscale restaurant options when you get tired from the shopping. You can take a bus from the center and get off at the stop called Bonarka to reach the center. You also get free access to Wi-Fi here.
Galeria Kazimierz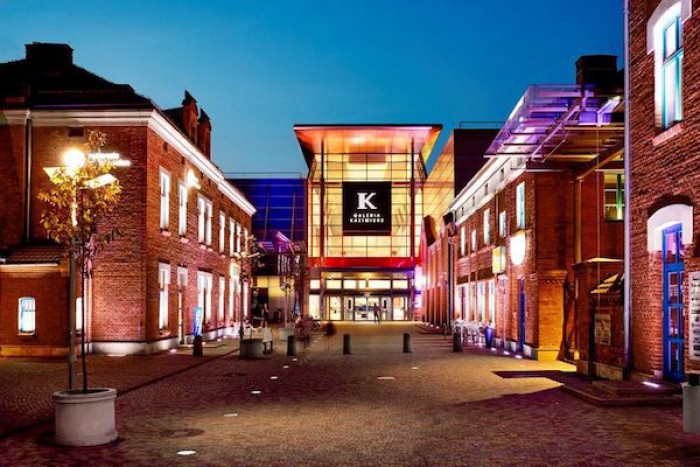 Galeria Kazimierz  is another amazing shopping center in Krakow located at the river bank in the Jewish district of Kazimierz. In general, the shopping mall is more peaceful than Galeria Krakowska, but it's also smaller. However, it offers a fantastic selection of boutiques to browse in your free time. You can explore fashion shops, but also bookstores and many other stores – or just relax in a cozy café.
If you get tired of all this shopping, you can pop into a cinema to see the greatest hits on a comfortable screen. If you're short on time, you can reach the shopping mall from the city center by tram. But it's far more pleasant to take a walk along by the river bank from the Wawel castle to the Jewish district on a beautiful day.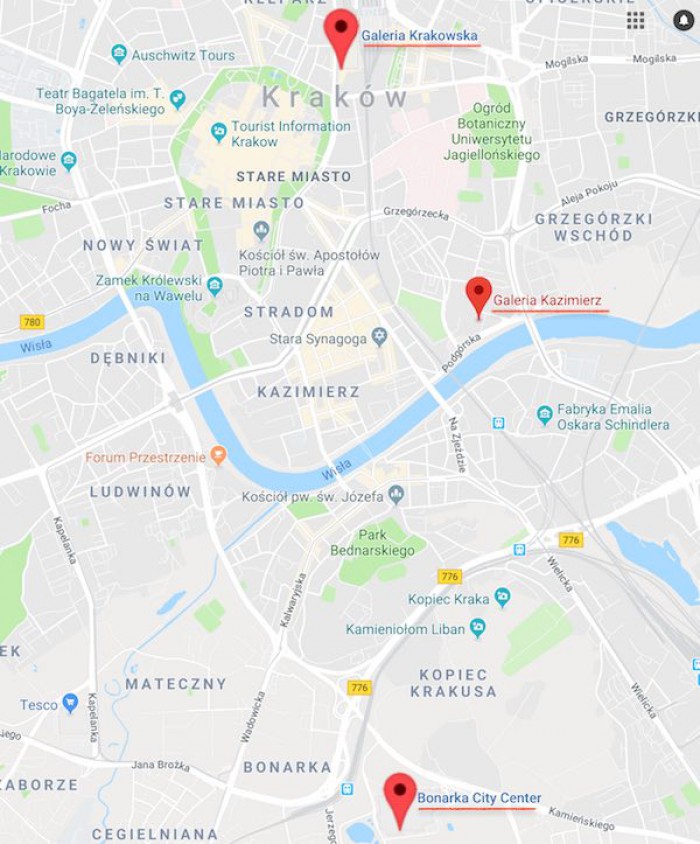 Hipster shopping
 
Kazimierz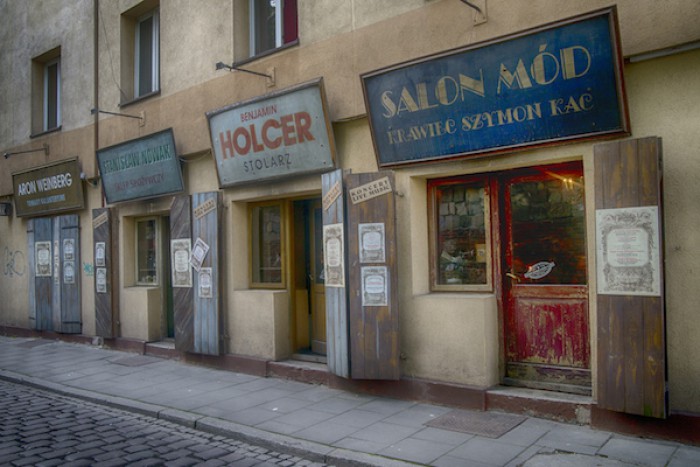 The Jewish district Kazimierz is a fantastic place all visitors Krakow should explore. As you wander around the narrow streets, you're bound to discover little shops and cafés that sell handicraft goods, as well as galleries that feature works by local artists and antique stores full of wonders. Since it easy to get lost in this district, remember to bring a map with you or use the internet to orient yourself and make sense of this amazing place.
Hala Targowa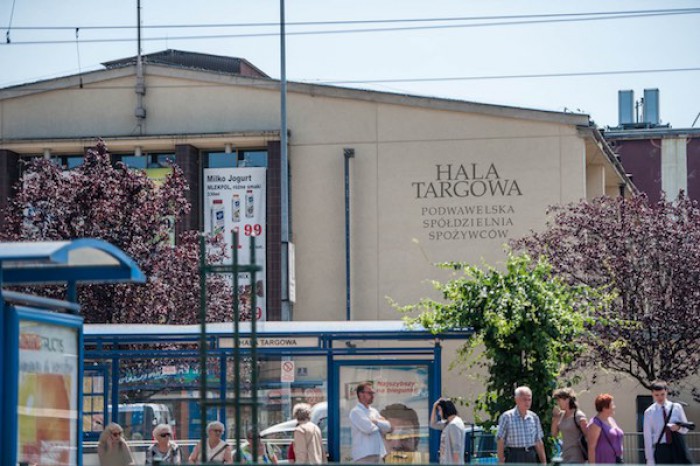 Another excellent hipster spot for shopping is Hala Targowa. While not many tourists come out here, the place is a favorite among the locals. This is a real flea market, so you're bound to find all types of items to take home ranging from old books and postcards to one-of-a-kind antiques and furniture and even paintings. If you love exploring flea markets and are always on the lookout for local gems, this place is for you.
Remember that you can pay only by cash. Also, since the sellers will instantly know that you're a tourist, they might raise their prices. That's why you should haggle all you want!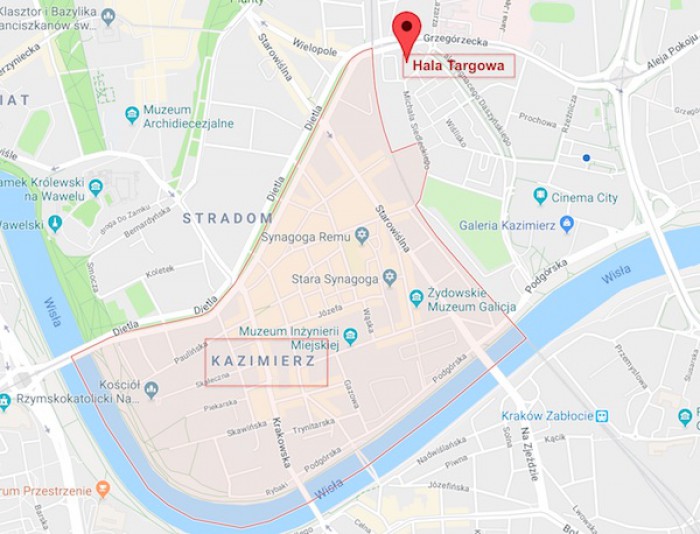 Gifts ideas for Krakow visitors
If you're visiting Krakow, you can bet that your friends and family back home are curious about what you will bring them from this fantastic central European City.
Women usually appreciate amber jewelry or handmade products you can buy almost touristic streets in the city center. Decorated ceramics pieces are a great gift too.
If you're shopping for a man, some quality Polish alcohol is the best pick. You can go for the classic vodka – in that case, choose a great one like Zubrowka – or you choose from many different liquors available in shops like Krakowski Kredens.
If you're buying souvenirs for a teenager, you can bring them a cool poster with the Wawel Dragon – or get one printed on T-shirts together with a little, fire-blazing figurine.
And if you'd like to bring something fantastic for kids, go for the delicious handmade sweets made right in front of your eyes at the Ciu Ciu artistic candy manufacturer.
How expensive is Krakow?
You might be wondering – is it a good idea to splurge in Krakow?
First of all – you are on holiday here, so… yeah!
But on a more serious note: tourists point out how affordable electronics are in Poland. It might be a good idea to check the price of your dream phone or laptop in Krakow. You might be pleasantly surprised.
Krakow's malls are full of chain shops such as Zara, H&M, Reserved, so ladies and gentleman can supply themselves with some new purchases. Of course, the price range may vary from shop to shop but here is how the most basic price table looks like (I've also put some of the items we discussed above.
Shopping in Krakow is pure pleasure
Krakow is an excellent place for all shoppers.
Whether you're shopping for yourself or trying to find best souvenirs for your friends and family, Krakow has it all to bring the most retail satisfaction.
Enthusiasts of high fashion and bespoke luxury will find many exciting offerings in Krakow, especially in the city's exciting shopping malls.
The best way to shop in Krakow is simply wandering around the streets and visiting small, local shops that hold collections by local artists and craftsmen.
It's important to support local businesses so if you're looking for unique handmade gifts, Krakow is one of the best places to shop in Poland.