All You Need To Know About Zakopane

Getting to know the winter capital of Poland
I wholeheartedly believe that Poland has it all – absolutely breathtaking cities, tranquil seaside, beautiful lakes… there is even a desert! But on the very south of the country, one more absolutely magical gem awaits your visit – the Tatra Mountains. It is at their foot where you will find Zakopane.
Located a little over 100 kilometres (just under 70 miles) from the capital of Lesser Poland, Zakopane is the ultimate one-day tour destination from Krakow for people who want to experience something extraordinary. Often referred to as the winter capital of Poland, the town offers a perfect blend of outdoorsy fun, modern hotels, beautiful views and fascinating traditions – everyone will find something for themselves!
Interested? Keep on reading!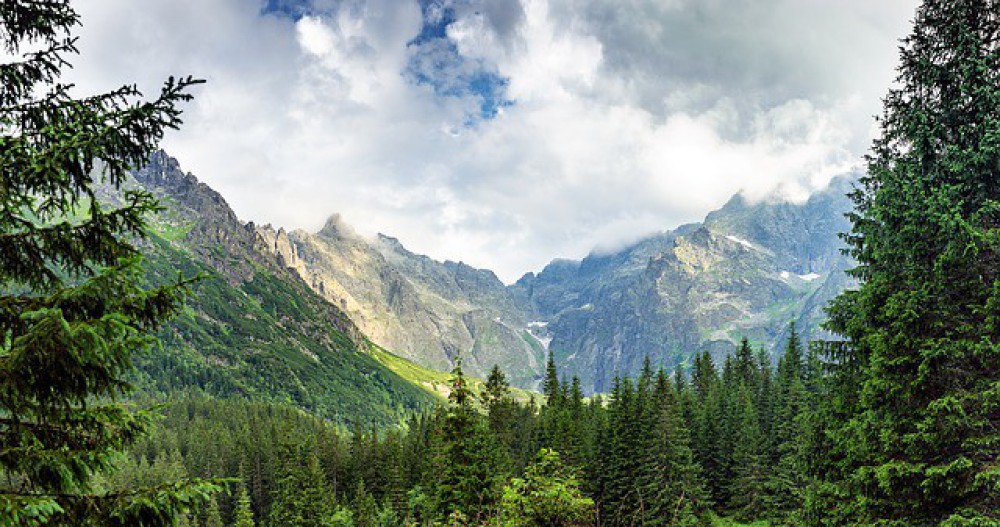 ---
What does the name Zakopane mean?
Contrary to the names of most cities, the word zakopane actually has a meaning and is commonly used in everyday language. It means... buried (but only in passive voice, so you could say that skarby zostały zakopane - the treasure has been buried, but you can't say they buried the treasure using the same word. The beauty of Polish language, ladies and gentlemen! :)).
But why has that become the name of the town? Well, there's a folk legend for it.
A shepherd who, staying with his sheep on a loincloth on the southern slope of Gubałówka, beautifully sunny and warm, with a beautiful view of the Tatra Mountains on the horizon, decided to check whether this place is suitable for a permanent settlement. He buried an oat seed, and after returning there later he saw that the seed had grown up beautifully and gave off a good crop. And from the burial of this grain, this place was called Zakopane.
Isn't that a cute story?
---
What is Zakopane famous for and why should you visit?
The most important things about this 30 000 town in southern Poland are the majestic Tatra Mountains and the unique folklore. Oh, and oscypki.
Definitely oscypki.
The Tatra mountains
There is plenty of reasons to visit the Polish mountains, I mean – just look at the photos in this post… I will give you some more specific recommendations though, don't worry! Regardless of the season – you will not be disappointed. Whether you are into hiking, skiing, snowboarding, or laying on a balcony of luxury hotel sipping mulled wine – Zakopane's got you covered.
While Zakopane in itself offers a variety of attractions, the most common reason for heading there is to hike in the nearby mountains. I will list just a few of the magical destinations in the Polish Tatra mountains, bear in mind though there are plenty more!
Come and explore them yourself, but please remember to prepare yourself for the hike – wear appropriate shoes and outerwear, take SPF and water with you!
1. Giewont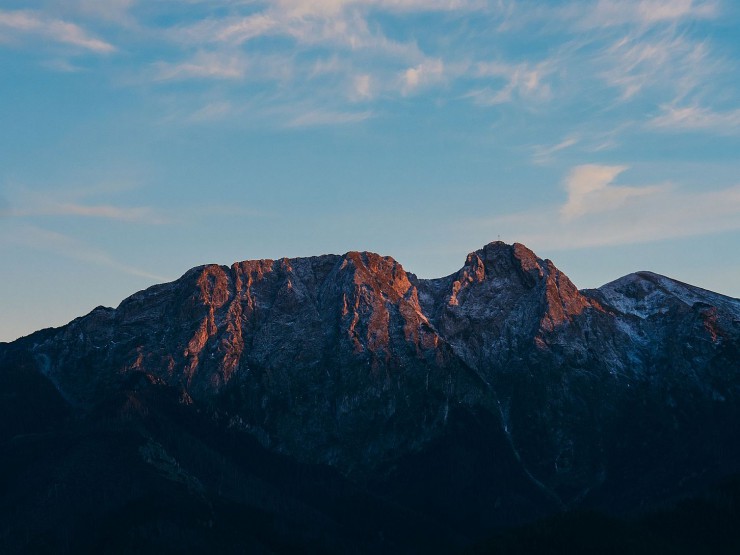 A very well-known mountain massif in the Tatra mountains with it's highest point at 1895 metres AMSL. Look at it closely, can you see what it resembles?
It is said to be… a sleeping knight! If you couldn't see it before, look at the photo once again ;) 
In 1901, a steel cross (15 metres high) was erected on Great Giewont. It is one of the regional landmarks and a site of religious pilgrimages.
2. Gubałówka
A mountain (1129 metres AMSL at highest point) very popular among tourists. It is a great option for those who want to experience views from a mountain top but can't or don't want to hike on foot, as there is a funicular that can quickly take you all the way up.
3. Morskie Oko
I don't want to be biased, but I think this might actually be my favourite. Just saying!
Morskie Oko (the literal translation of it's name would be the Eye of the Sea) is a breathtaking lake (the largest one in Tatra mountains) in the midst of the mountains – it looks as if taken straight out of a fairytale. This one is also a very popular spot, and for very good reasons. Absolutely incredible views worth every second of the hike!

4. Rysy 
Something for more experienced hikers – a beautiful mountain on the border of Poland and Slovakia, with it's north-western summit being the highest point of Poland (2499 metres AMSL). Prepatation may take a little more effort, but the satisfaction is very rewarding.
Honorable mentions
The Polish Tatra mountains are truly beautiful and I highly encourage you to dive into Google to see what piques your interest and pursue that. Will it be one of the places mentioned above? Or maybe one of our beautiful valleys – Dolina Chochołowska, Dolina Kościeliska or Dolina Pięciu Stawów? Maybe you will want to reach the top of Kasprowy Wierch or Świnica? It doesn't really matter which one you choose, as long as you are excited for the journey!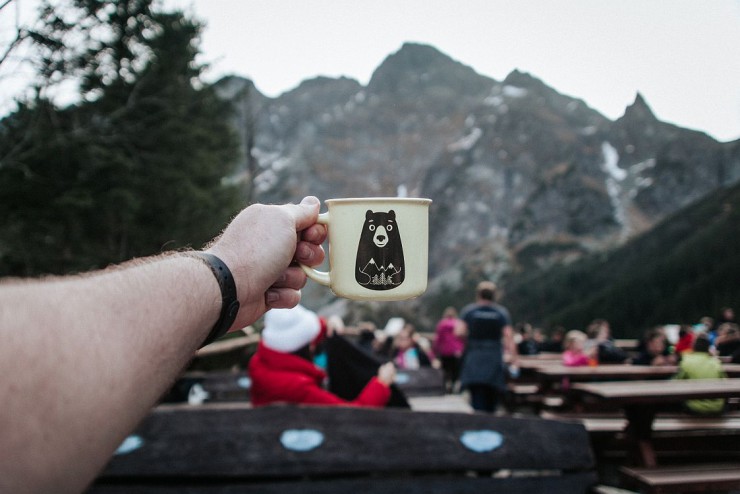 ---
Who lives in Zakopane? The wonderful people and the folklore of the region
The region of Polish Tatra mountains is called Podhale and the people who live there (górale) are well-known for being very vibrant, passionate and hard-working people with rich culture that they like to cultivate. You will surely spot some traditional outfits and hear their lively music (often played live in restaurants). There is even an entire art style called Zakopane Style, which is very prominent in the region – you will notice very characteristic buildings everywhere!
Just take a look: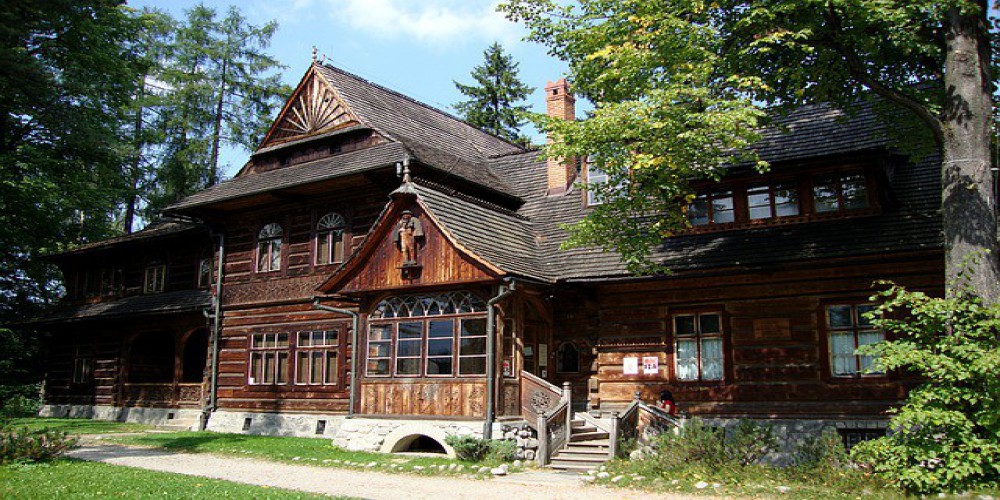 The food
Regional cuisine of the area is known for some of the most recognizable dishes in Poland. As you will see in a second, most of them are savoury and very flavorful!
Here are some examples:
 plenty of cheeses – you've got your bryndza and bundz (made from sheep milk), oscypek (the king of all cheeses from the region – smoked cheese made from sheep milk; has a characteristic shape – it's tapered at both sides) and gołka (looks similar to oscypek, but it's made from cow's milk – you can tell the difference between them by their shape; their taste however is very different, so it's a good idea to taste both)
kwaśnica – traditional saeuerkraut soup with meat, eaten usually with bread or potatoes – a must-try!
czosnianka – soup made with potatoes, garlic, onion and mint
hałuski – a specific type of thick, soft potato dumplings
placek zbójnicki (or Highlander's Potato Pancake in English) – well… a potato pancake :) made with potatoes, flour, onion, fatback, lard, eggs and spices; often served with goulash or sour cream
dzięgielówka – nalewka (a type of traditional Polish strong alcoholic beverages) made with garden angelica
If you're wondering where you could try all those delicious delicacies, I recommend checking out the tripadvisor list of best restaurants in Zakopane – thousands of tourists can't be wrong! ;)
---
The weather
Zakopane is a great destination regardless of the season, but it's important to remember about taking according protective measures.
If you are planning on roaming the hiking trails in the middle of summer, it's absolutely crucial to use high SPF and cover your head! During the wintertime on the other hand you have to make sure that you are ready for the harsh freezing weather. As the city is in a close proximity to the mountains, the conditions can be slightly more extreme than in the rest of the country. The weather can change rapidly, so be prepared for everything.
Better safe than sorry!
---
Where to stay in Zakopane?
There is a wide variety of accommodation options in Zakopane and it's area. It doesn't matter if you feel like pampering yourself with a night in a lavish hotel or if you're on a budget and just want to sleep in an affordable, cosy guesthouse – you can be sure that you will find something suitable for your needs.
Here are some examples, but feel free to check out booking or trivago for more options.
Please bear in mind that I am not including prices as they tend to vary depending on the season, weather etc., so be sure to check up-to-date pricing on the Internet!
---
Important tourist spots – worth checking out!
1. Gubałówka
Already mentioned before – you can get to the top by funicular and enjoy the view.
2. Krupówki Street
One of the most famous streets in Poland, is the main pedestrian zone of  Zakopane full of shops, restaurants and banks. Filled with tourists, horse carriages and street performers, it's always bustling with life.
There is never a dull moment on Krupówki!
Perfect if you want to learn more about the history and tradition of the fascinating Podhale region.
The biggest ski jump in Poland.
---
How to get to Zakopane from Krakow?
Ok, so you really really really want to go there now?
We've got your back! Just check out this post where we go into detail on the topic. There you will find out everything you need to know!
---
I hope I have managed to convince you that visiting Zakopane is a great idea.
Not that I needed to try hard, the place is so beautiful it basically sells itself!
The unique folklore, architecture, food and gorgeous views will surely enrich your Poland experience, so if you can – while planning your trip to Krakow, book an extra day for your mountain adventure :)