Along with the many tourist attractions and cultural festivals, Krakow also offers a variety of music events that cater to different tastes. Whether you like gospel, sung poetry, shanties, or jazz, Krakow has a festival just for you! Most although not all festivals take place in the summer so there is a chance to attend regardless of what time of year you are visiting Krakow.

Grechuta Festival showcases the work of many artists in reference to Marek Grechuta, one of the most important contributors to Polish sung poetry. You can expect covers that take unique takes on the songs of Grechuta along with film screenings, exhibitions, and meetings that center around the music of the artist. This is one of my favorite festivals as it is a genre of music that due to its timelessness and artistry can be enjoyed by many generations. This might be why it is such an important part of Polish culture.
I'm not sure how enjoyable Grechutas music is for non-Polish speakers since a lot of its magic lies in the poetic lyrics. I remember hosting an impromptu "Grechuta party" with some Polish friends in Spain, the music was met with some confusion but in the end, everyone found it engaging. So it may be worth your time, especially if you are interested in Polish classics. The previous editions of the festival took place in Krakow on the anniversary of Grechuta's death, this year, however, the festival was enjoyed in the seaside town of Swinoujscie. The location of the festival in 2018 remains a mystery so make sure to check if it is on if you are in Poland next summer.
If you are interested in the contemporary improvised music scene then this festival is perfect for you. Jazz Autumn showcases the improvised music of many international artists in the atmospheric district of Kazimierz. As the name suggests the event takes place in Autumn with events scattered between the months of September and December. This years edition will be exceptionally special with extra attractions since the festival is celebrating its 10th anniversary. If you are looking for a jazz selection that avoids the mainstream and pushes the boundaries of experimentation then I promise you will not be disappointed with Krakow's Jazz Autumn Festival.
Shanties
For all the sailors and sailors at heart, Krakow hosts a spectacular sea shanty festival. It is also known as the International Sailing Song Festival and is the largest such event in Europe. The next edition will take place between February 22-25. If you are going to be traveling in February you will probably want to keep outdoor sightseeing to a minimum as the temperature averages from -6 to  2 degrees Celcius.  The festival can give you a chance to stay warm and enjoy nice venues and energetic tunes as well as workshops, exhibitions, and premieres. Shants are a great aspect of sailing culture, the tunes about adventures at sea are sure to send a chill down your spine!
Discover one of Poland's oldest festivals, full of beautiful classical music and breathtaking venues. Concerts take place in beautiful historic buildings that are otherwise closed to the public. It's a great opportunity to not only enjoy world class performances but also to see the interior of the buildings you pass in the Old Town. A range of concerts take place during the event, from classics like Liszt, Mozart, Bach to contemporary artists. The festival mostly features world renowned musicians which makes for a moving musical experience, however, emerging musicians are also given an opportunity to show case their talent.
This year from August 15th-31st, Krakow will host the 42nd edition. You can find the full program here.
Regardless of whether or not you are religious, the power, love, and joy that the largest gospel event in Poland gives off are sure to move you. At the 7xGospel festival, which celebrates gospel music and gospel choirs, you are sure to receive a large dose of positive energy. In addition to concerts, the festival will host workshops specifically for children, mothers, men and the elderly as well as a choreography and singing-drumming workshop. The 12th edition starts on October 12th and lasts until October 22nd.
The iconic Wawel castle transforms into a stage for classical music performances during the Wawel at Dusk music festival. The event is organized in partnership with the Castello Creative Group and the Wawel Royal Castle. You can spend summer evenings drifting off to the music of Bach, Strauss, Chopin, and Verdi among others. I think the surroundings are the most special aspect of this event.
The historic courtyard and arcades that are usually crowded with tourists during the day become a place to relax and listen to music in. This along with the amazing acoustics and warm nights make it a truly special experience. The event lasts through the entirety of July and August, with concerts being held on every Saturday.
Unsound is an ecclectic festival that explores a different theme each year through various mediums. The event takes place in various cities around the world among which are of course Krakow, New York, Toronto, London, and Adelaide.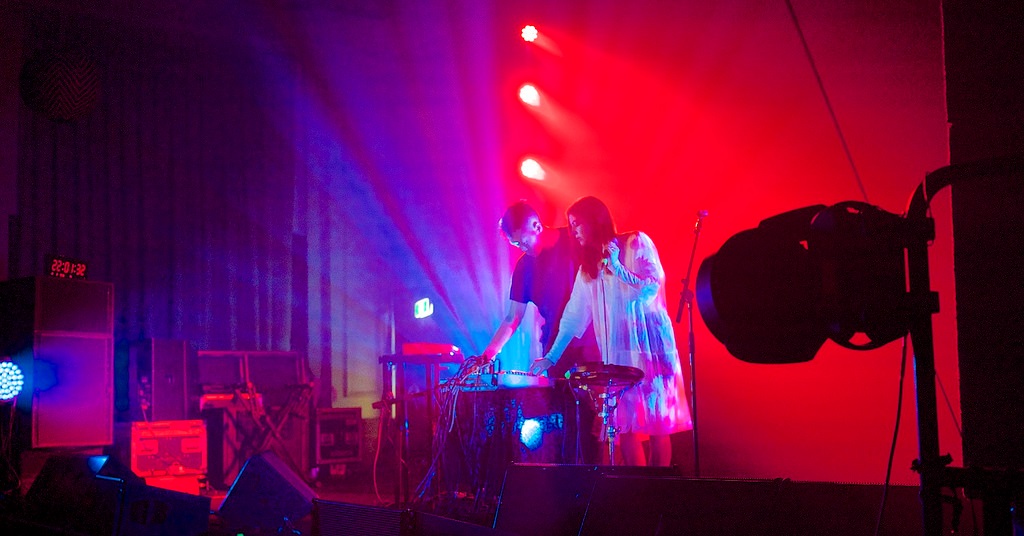 This years theme is Flower Power which will play with the ideas of a counterculture, ecology, hedonism, protest, and nature. This event is sure to give you a lot to think about. So if you are in any of the above-mentioned cities between October 8th-15th, then make sure to check it out!