How to get from Krakow airport to the city centre?
Visitors often ask "How far is the airport from the centre of Krakow?" or how to get there. Krakow-Balice airport is only located 11 kilometres from the Old Town. It is possible to travel there by bus (lines 208, 292, night bus 902, the cost being PLN 4 – zone I and II), train (PLN 8), taxi or private/shuttle transfer. Read full guide for information about getting from airport to Krakow.
What about Krakow prices?
If you search for polish food and want to pay with the "Polish money" (Polish zloty / PLN 1) Krakow currency standing at 4,3100 per 1 EUR, 4,8000 per 1 GBP and 3,9000 per 1 USD on average this year, the prices for food in Krakow are really cheap, even when juxtaposed against the average salary of a Pole. Check detailed prices in Krakow for hotels  food, beer, meals in restaurants, cigarettes and clothes in Krakow. Krakow is a really cheap holiday destination for the attractions it provides.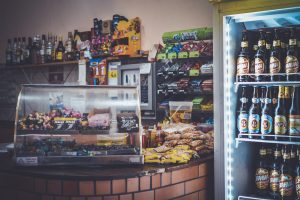 Where to exchange my money in Krakow? Can I pay in euros/dollars?
Interested in currency in Krakow, Poland? You can exchange your cash for Polish zlotys (PLN's) at money exchange offices operating all around Krakow. These bureaux de change are called "kantors" in Polish. Obviously, the currency exchange rates for dollar or euro offered at kantors of the airport are considered a bit higher than the ones near the Old Town of Krakow. You can also exchange you money for zlotys at Krakow ATM's. Any additional cost of such a transaction depends on the policy of your bank. Euros may be accepted at certain shops or restaurants of Krakow (dollars – rarer so). Such a possibility is usually indicated by a separate notice put on display. E-payments with credit / debit cards are widely accepted in Poland. Visa and Mastercard are the most typical international standards they encompass.
How is the nightlife in Krakow?
Krakow is often called the party capital of Poland so be sure that Krakow nightlife has a lot to offer. The Old Town of Krakow and Kazimierz district have hundreds of pubs, vodka bars and nightclubs all around, most of them open until the last customer leaves. With a variety of styles of music, a lot of inexpensive venues and the often unique air of each place, everyone – be it in their 20's, 30's, 40's or more – will find their favourite nightlife spot in Krakow. Solo travellers may also enjoy Krakow Crawl parties as well as other things to do in Krakow at night like Death Sins Tours. Want to read more about the Krakow after dark? Check nightlife in Krakow full post!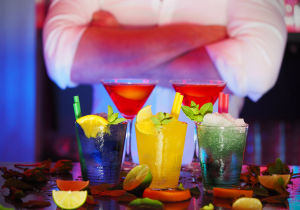 Krakow restaurants, bars, pubs. Where to eat in Krakow?
Want to know more about Krakow restaurant and bars? The heart of Krakow culinary industry beats in the Old Town and Kazimierz areas. This is where the city's best eateries or restaurants of different sorts (such as representing Polish, Italian or French cuisine) and prices (ranging between milk bars and exquisite gourmet restaurants) operate. To find out more about the most recommended Krakow restaurant. We recommend to read this post about best places to eat in Krakow.
Are there any vegetarian / vegan restaurants in Krakow?
It is not difficult to find vegetarian or vegan restaurants in Krakow – in fact, it is even fairly easy to find some decent meatless dishes at virtually every restaurant of Krakow. Having a vegan / vege burger, soup, spaghetti or pizza on request is also widely offered. This is where you can find the list of the most recommended vegan / vegetarian restaurants of Krakow.
Is Krakow a safe city?
Krakow (and Poland in general) is a safe city. In terms of European nations taken into account, only such west European countries as Spain, the Netherlands, Iceland, Finland, Switzerland, Denmark of Austria are slightly ahead of Poland when it comes to safety. According to statistics, Nowa Huta (this is where "the commie tour" is organised) is the safest district of Krakow. While murders, the cases of rape or mugging are practically non-existent in Krakow Old Town, you still need to remember that crowded areas may attract occasional pickpockets or "attractive ladies" trying to lure you into expensive nightclubs straight from the street, which is typical for tourist-popular locations of the world. Other than that, Krakow has highly competent police forces and the figures of crime are so low that the city may be considered a really safe one for international visitors!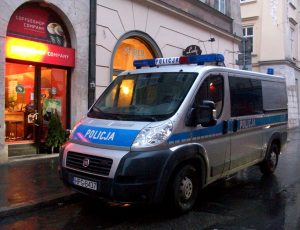 How expensive are taxis in Krakow? How much do I pay for a taxi?
There are two tariffs adopted by Krakow taxis (I: 6 am – 10 pm; II: 10 pm – 6 am). The price for one kilometer by taxi in Krakow is PLN 2,30 (tariff I) or PLN 3,50 (tariff II), while PLN 7 is the initial cost of having ordered the taxi.
When do shops close in Krakow?
There is no rule to this. Typically, food-selling shops may operate between 6 am and 9/10 pm, while the Old Town area has a lot of them closing at 11 pm or open 24 h/day (this particularly concerns off-license shops that  Krakow has a lot of). Large shopping malls have their usual opening hours set between 8 am and 10 pm.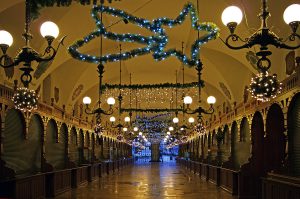 Where to find tourist information desks in Krakow?
The tourist information spots of Krakow are starts after landing at Balice airport or Krakow railway stations. If you search for a tourist information point in Krakow. You should head for the Main Market Square – Św. Jana 2 Street or Rynek Glowny 7 street between 9 am and 8 pm, you may be sure to receive a lot of useful info on Krakow attractions, tips, tours and itineraries. To get information about how to find them with maps etc. Please check this full guide on Krakow Tourist information.
Does Krakow have suburbs / districts?
Krakow is composed of 18 administrative districts which are halved by the Vistula river along the North-southern boundary.  The Old Town is classified as district I on the map of Krakow. Together with Kazimierz, it forms the UNESCO-protected area of a World Heritage Site. Nowa Huta (XVIII) is the youngest and largest district of Krakow. Altogether, the population of Krakow's districts reaches 760,000 inhabitants. Additionally, there are 168,000 students continuing their education in Krakow (find more interesting figures on Krakow here).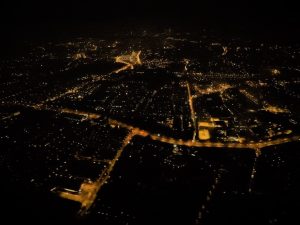 Weather in Krakow?
Krakow can be as beautiful during summers, winters, springs and autumns. Temperature ranges from -15 to +30. It is unpredictable during season so you need to check updated forecast. (if you are interested at actual weather in Krakow average temperatures and how to prepare, check the link). Summers are when there is an artificial beach operating opposite to Wawel Castle and the famous Wianki celebration is held, among others. Springs mark the season for dragons' parades, student Juwenalia festival and the parks of Krakow being in bloom. Autumns let you enjoy the beauty of nature during the so-called "Golden Polish Autumn", while during winters there is a Christmas market operating in the Main Market Square of Krakow, as well as you can take the possibility to attend the Christmas Crib contest or New Year's Eve in the centre of this beautiful city.
How to get around Krakow?
Krakow has a very efficient public transportation system. Its area is sufficiently covered by 27 tram lines and 157 bus lines (including 15 night lines and 7 fast-connection lines), being divided into zones I and II. The bus fleet of Krakow is composed of modern buses whose age does not exceed 10 years old at the moment. The network of connections may be conveniently used for the purpose of sightseeing the best attractions of Krakow. Want to read more about the public transport in Krakow and ways of saving on it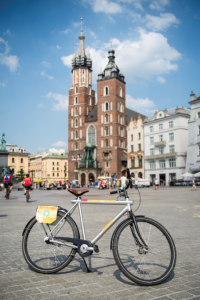 How do I get to Wieliczka Salt Mines from Krakow?
If you wish to get from Krakow to Salt Mines which are situated 16 kilometres from Krakow. You can use bus, train or arranged trip. To get more information feel free to read about how to get from Krakow to Wieliczka Salt Mine. Generally speaking, you can get a bus, train or private shuttle/transfer to reach Wieliczka from Krakow. If you decide to take an organised tour, you need to secure 4,5 hours of time for it to take place. What is more, you can also take Wieliczka and Auschwitz tours on the same day – it is both a time and money-saving option.
Where is Auschwitz?
Would you like to know how to visit Auschwitz? Its about 30-40 ride by bus. The former Auschwitz concentration camp is located 67 kilometres from Krakow, in the town of Oswiecim. In order to get there, you can take a bus, train or shuttle/private transport. For details – about how to get to Auschwitz Birkenau  read a complete article of ways to travel to Auschwitz from Krakow. With the time of transport counted in, the tour to Auschwitz as a whole will need about 7 hours from you to devote to. This is when you decide to take a separate trip there. If you take a tour to Wieliczka Salt Mine and Auschwitz on one day, the overall time should be  the same.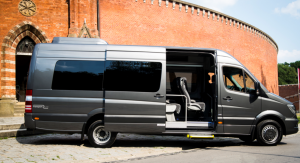 Should I pay service fee / tips in Krakow?
You are free to decide if you want to pay a tip to the waiter or waitress of a Krakow restaurant; tipping is accepted in Poland. If you notice that there is a separate service charge added to the price of meal you have ordered (typically: 10-15%), you may assume the waiters are given their share with regard to your visit to the restaurant or pub. Still, tipping them additionally is something you can do if you feel served well. If there is no service charge present on your bill, tipping the waiter or waitress for their job is something that will definitely make them happy. The rate between 10 and 20% of the price of your meal is widely accepted for the services of this kind.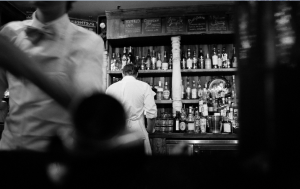 What type of electrical plugs should I prepare for Krakow?
Krakow, like Poland in general, has its electricity supply characterised by 230V and 50Hz AC features. The plug sockets you will find in Krakow are of a round shape and have 2 round-pin sockets. A plug converter / adapter you will need  (in case you come from the UK, Ireland or US) may be bought at your place at a low price. At the same time, you may also find them at some Polish shops or have them available for borrowing at most hostels / hotels of Krakow.
What is Krakow architecture like?
Krakow might be defined as an eclectic city in terms of architecture. With its oldest structures dating back to the 1st-2dn centuries BCE, the Old Town of Krakow has a lot of Gothic/medieval monuments (St. Mary's Basilica may be a nice example of this epoch), as well as many jewels of Renaissance architecture (like the Cloth Hall or certain newer buildings at Wawel Castle) available for sightseeing there. The 19th-century stained-glass adorned buildings,  examples of modernism (the National Museum in Krakow) or Socialist-realism (Nowa Huta urban design) of Krakow complement the picture of the city as an architecturally interesting location.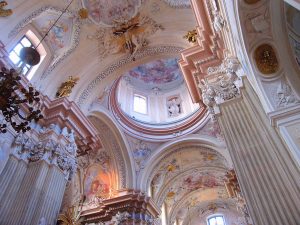 Do people speak English in Krakow?
According to the EF English Proficiency Index, Poland ranks 10th on the list of 72 countries of the world by the level describing the fluency of this language within their populations. While Poles speak a Slavonic language and the languages of countries leading the list (except Singapore and Finland) belong to the same Germanic branch of languages English does, it is quite indicative of the fact that you will be able to use English to communicate in Poland. Krakow is a city whose student population is considerable and many young people of it speak really good English. At the same time, the older generation of Polish people (there are some exceptions, though) would not be taught English at schools at all. With some of them working in the service sector, there may be occasional cases of you not being understood. Try asking someone younger to help you then – there would be no problems finding a competent person around you.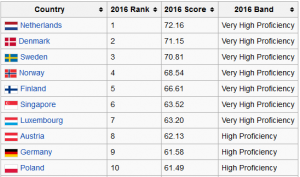 What are the attractions near Krakow?
Some point at the historical buildings of Krakow (Wawel Castle, the Cloth Hall, St. Mary's church or Collegium Maius, as well as other similar attractions) as the best places to see there. Some others say it is the atmosphere of Jewish Kazimierz or bustling Main Market Square that made them fall in love with the city. Others claim the museums of Krakow (like the Underground Museum of Krakow, Schindler's Factory, the Gallery of 19th-century Polish Art or Cricoteka) or its nearby UNESCO sites (Wieliczka Salt Mine or Auschwitz-Birkenau Nazi camp) are the real highlights of the city. The best way to determine who is right here is to come and visit Krakow yourselves!
What are the best Krakow pubs?
First of all, Krakow not only has a lot of pubs all around it, but also a special category of facilities called "vodka bars".  While such pubs as Omerta, Polski Pub, Browar Lubicz, CK Browar (the last two being of the craft beer type), Indigo, Spolem or Alchemia, as well as Bania Luka or Wodka Café Bar seem to get the most recognition, Krakow also  has countless quality pubs and bars that may be even more to your personal taste to explore.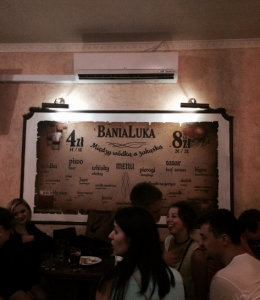 What are Krakow attractions for kids?
Travelling to Krakow with kids is a great idea! If you do not know what to do or where to go with your children while in Krakow, try to take a trip to practical science-oriented Stanislaw Lem Garden of Experiences, the Jordan Park of Krakow (it has a nice playground installed within it), drop in to the Polish Aviation Museum or Groteska Theatre, also responsible for organising the annual Grand Parade of Dragons in the city. If you are planning to spend more than a day or two in Krakow, you may travel to Energylandia rollercoaster park in Zator or visit the seasonal Santa's Park adjoined to it. Both provide a lot of family amusement to children visitors of Krakow, regardless of their age or interests.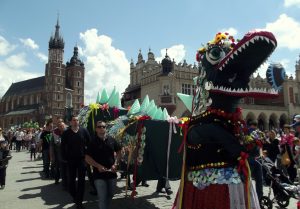 Hotels in Krakow?
The premium and hotels of Krakow seem to be unanimously rated as comfortable, attractive in terms of pricing and offering satisfactory service to their guests. In order to check what Krakow 5-star hotels are the best, check premium hotels in Cracow post related to the question.
What are the best budget hostels in Krakow?
Budget travellers have also fallen in love with Krakow. Apart from the low prices of food, alcoholic beverages or public transportation, Krakow also has an extensive hostel base within its areas. To check the list of most recommended hostels of Krakow, let us redirect you to full guide about budget hostels in Krakow , as the answer to this question needs a lot more text we can place here.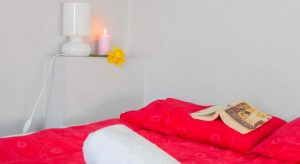 Are there any discounts for students in Krakow?
When it comes to statutory discounts on the railway services related to Krakow, students <26 years of age are entitled to 51% discount on tickets for railway connections in Poland. When it comes to the municipal transport in Krakow, students holding no Polish student ID need to have an ISIC or EURO <26 / 26 card issued to enjoy reduced half-rate prices on bus or tram tickets. The same documents are needed to use discounted admission fees to museums or galleries of Krakow. When it comes to private businesses, a lot of pubs and restaurants located in this city will give you a student discount on beer or meals regardless of what uni issued the document proving you are entitled to it.
Does Krakow have a tourist pass?
Fortunately: yes! The tourist pass of Krakow is called KrakowCard and it allows you to visit best 40 museums of the city with no necessity to cover any additional cost! Additionally, it lets you use the public transport of Krakow in an unlimited way. Depending on what type of KrakowCard you use, you will also be able to be transported to Wieliczka Salt Mine! This KrakowCard site will expose you to the remaining benefits of holding a KrakowCard – a tiny piece of plastic that gives you the total freedom of visiting Krakow!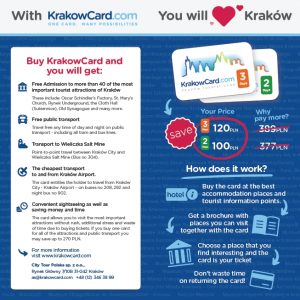 Krakow Tours? How to book them?
Much has been said on the attractions of Krakow itself. At the same time, the city is surrounded by other places that are really recommended for visiting. Treating Krakow as your starting point for other tours, you can not only visit Krakow Salt Mines or Auschwitz Nazi Camp. You can also take Zakopane and Tatra Mountains tour, a semi-walking tour through the commie district of Nowa Huta or a rafting cruise along the picturesque Dunajec river. Examples of engaging tours you can take in from Krakow  and book are available on DiscoverCracow – Tours website.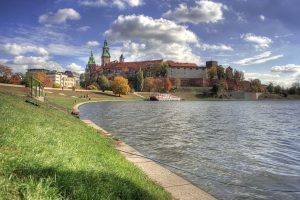 Is Krakow worth visiting?
10 million tourists visited Krakow in 2015. The figures for 2016 indicate that the record is to be broken again! Enthusiastic reviews on top travel sites fully confirm that Krakow has joined the list of most popular tourist destinations of Europe. The change is extremely visible after the decades of Krakow being forgotten of as hidden behind the Iron Curtain. The post-communist restoration work of Krakow's most precious historical monuments has made it even more beautiful to the eyes of visitors. New modern museums, sport facilities and conference centers opened each year in Krakow enable you to see something previously not come across each time you visit this stunning city!