Things to do in Krakow…
Krakow is a fantastic place that caters to many tastes. Whether you're visiting Krakow with your significant other, the entire family, or on your own, you can be sure to find plenty of things to fill your time in the city and make for a fantastic vacation.
Here's an essential guide to help you plan a holiday you will remember for years to come.
We have something for you too, you'll see 🙂
… for everyone who visits Krakow
It doesn't matter who you are and what you like – when visiting Krakow, there are just some things everyone should see.
(1) Don't miss out on the majestic  Wawel castle and cathedral. Located on a picturesque hill, this complex is the best best place to learn about Polish history.
(2) All visitors to Krakow sooner or later end up on  the Main Market Square too. Peak into St. Mary's Basilica – it houses one of the most famous Medieval masterpieces, the wooden altar by Veit Stoss.
(3) History buff will be delighted to visit the museum inside Oskar Schindler's factory. You can visit Schindler's preserved office and learn more about his heroism than you ever would from the Spielberg movie.
(4) Another must see is  the concentration camp in Auschwitz connected to the tragic times of the Nazi rule in Poland. It played an important role in the history of the Second World War and visiting the place serves as a form of commemoration of the many victims of the Nazi regime.
(5) Finally, another spot everyone should visit is Wieliczka Salt Mine located just outside of Krakow and offering an unforgettable sight of underground salt art and architectural design.
…for couples
Krakow is an excellent destination for a romantic getaway, starting from the charming Main Market Square to delightful street musicians playing romantic melodies. You can get your significant other a fairy-tale ride in a horse-drawn carriage or an unforgettable candlelit dinner. If you are coming to Krakow to celebrate an anniversary or for a romantic weekend, you're in the right place.
(6) Take a stroll at the  Botanic Garden of the Jagiellonian University. This 18th-century garden is located nearby the Old Town and welcomes visitors to explore almost 10 hectares square populated by thousands of impressive plants. Note that you can visit the gardens only from mid-April until mid-October.
(7) Another fantastic activity for couples is a walk through the most enchanting district in Krakow,  the Jewish Kazimierz. One of the top attractions in the city, the area offers a network of narrow cobbled streets with plenty of artisan shops selling unique gifts and intimate cafés where you can taste fine wines and delicacies to make your time even more special. The charming character of the district combined with Yiddish culture makes for an incredible romantic experience in Krakow.
Another idea for a special date?
(8) Take your significant other on a walk through the charming boulevards of Krakow where you can take in the breathtaking panorama of the city, share some cotton candy, and admire the  illuminated Bernatka footbridge. You can also make sure your feelings are secured. Just hang a padlock and throw out the key. Does it work? Well, couples that managed to stay together swear by this method 😉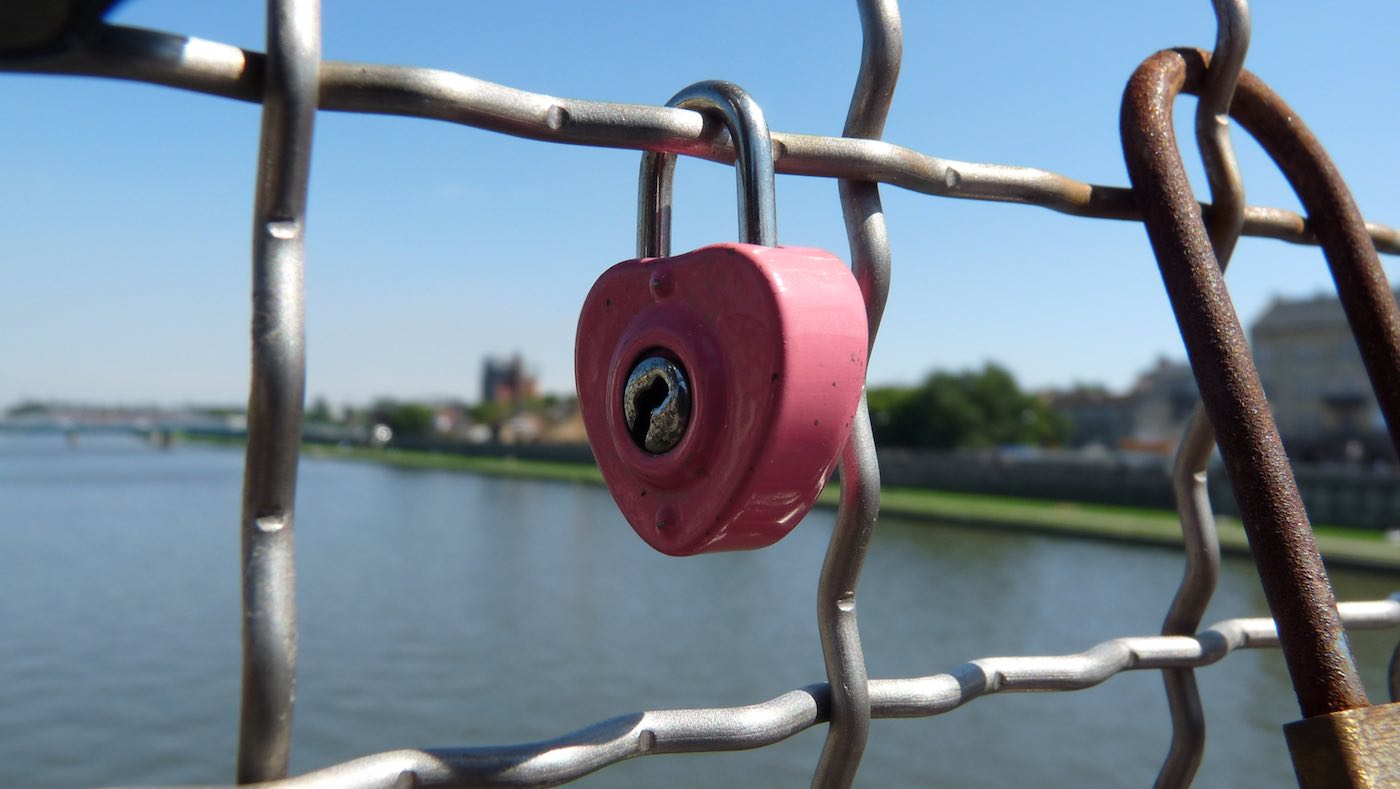 …for families with children
If you're traveling to Krakow with kids, you can be sure that your young travel companions will find many delightful things to do in Krakow.
(9) You can take your children to the  Groteska Theatre which specializes in children shows and offers special showings of magical plays every Sunday.
(10) Fantasy Park is another great spot that offers one of the most sophisticated bowling alleys in Europe, as well as a range of other attractions your kids will love like pool and arcade games.
(11) If you visit Krakow in great weather, head straight to the  Krakow Zoo. It includes a great variety of animals both big and small, as well as a playground and a petting zoo your kids will just love. Children under three years of age can enter the Zoo for free. Krakow Zoo is located in the Wolski Forest at the edge of the city so you can combine the trip to the zoo with a fantastic day out filled with activities like walking and biking along the local trails.
…for Foodies
Foodies flocking to Krakow should definitely embark on one of the food tours offered by various providers all over the city. Foodie tours typically feature visits to four or five establishments so be prepared to get a full meal together with dessert during the course of the tour and arrive with an empty stomach.
(12) For example,  Eat Polska Krakow Food & Vodka Tour offers an opportunity to taste some fantastic Polish dishes and learn how their history entangles with the lives of local inhabitants.
(13)  Another interesting tour to consider is Krakow Food & Craft Beer Tasting Tour that last three hours and takes you through at least four local pubs and restaurants that offer quality food and craft beers. Note that these food tours are not pub crawls – they're more about appreciating unique local flavors rather than getting drunk 🙂
(14) If you're looking for a hidden spot that provides access to all the local delicacies,  U Babci Maliny will deliver to your fantasy. The hidden cellar restaurant can be reached through a courtyard entrance where you should expect to be greeted by a granny who will decide whether you get to enter this place. Once inside, be sure to try żurek, a delicious sour soup served in a bread bowl, and 'placki po węgiersku' – a gigantic plate of potato pancakes covered in mouthwatering goulash sauce, cheese, and sour cream.
You'll love it, I'm sure!
…for music fans
Music lovers coming to Krakow will find many opportunities to enjoy their favorite art. In fact, Krakow is considered the music capital of Poland and is not only home to many theaters and music organizations, including the famous Opera Krakowska and Kraków Philharmonic Orchestra, but it also houses classical music festivals such as the renowned Misteria Paschalia and the Festival of Polish Music.
If you love jazz, Krakow is the best place to explore in this part of Europe. The city lives and breathes live music in many locales and bars that cater to a wide range of music tastes, with jazz taking the first place.
(15) Be sure to check out  U Munia, Klub Odeon, and Awaria. And if you'd like to learn more about the local music scene, have a look at this post for a complete list of live music bars in Krakow.
…for history lovers
History buffs will find many opportunities for exploration in Krakow 🙂
(16) One of the most exciting places to visit is the  museum located in Oskar Schindler's factory. The fabled Schindler's Factory of Enameled Vessels called Emalia was transformed into a modern museum dedicated to the wartime experiences of Krakow inhabitants of during the Second World War Nazi occupation. Interestingly, the museum features a preserved office where Schindler used to work.
You will find the museum in the city's industrial district Podgorze on the right bank of the Vistula River. It's definitely worth a visit. The exhibitions combine multimedia arrangements with photos, documents, and artifacts to create an immersive experience all history lovers will appreciate.
The Route of Kings
(17) Another delightful experience Krakow offers to history lovers is  the Royal Road, which begins at the northern end of the Old Town and continues south through the center toward the bottom of Wawel Hill, the location of the old royal residence, the Wawel Castle.
(18) Following the Royal Road, you'll be sure to pass along some of the most prominent historical landmarks in Krakow such as St. Florian's Church, the Matejko Square, the Academy of Fine Arts, and the medieval barbican. All these sights provided the background to coronation processions or foreign envoys traveling to Krakow.
…for active people who love sports
Do you like to fill holidays with exciting activities that give you an instant adrenaline boost?
Krakow is an excellent destination for fans of active leisure!
(19) First, Krakow is an excellent city for biking, and its year-round bike share service. Today called  Wavelo, the system provides hundreds of public bikes gathered in stations scattered around the city. Tourists can get a special one-day subscription for visitors. It's just great if you plan to bike around the city, so choose a 24-hour subscription, and you'll get 12 hours of actual riding time that can be split into as many trips as you want. That type of subscriptions costs only 29 zlotys and is just way cheaper than other bike rental services.
All it takes is registering on the website or downloading their apps. It will calculate distances and times between your destinations and check how much each trip will cost to make the most of the service.
Looking for a great place for a jog or brisk walk?
(20) Nothing works better than  Kopce (Mounds). Krakow offers many parks and green areas, but Kopce is really special, and it makes Krakow a record city in terms of the age and number of surviving mounds.
The oldest mounds are of Krakus and Wanda. However, the most popular mound is dedicated to Tadeusz Kosciuszko. The youngest and smallest mound bears the name of John Paul II. Apparently, the site was also home to a sixth mound located in the park surrounding a nearby palace. According to legend, the mound was dedicated to Esther, the lover of King Kazimierz the Great who, having heard about his betrayal, jumped out of the window straight into the pond. Today, the place is occupied by training ground of WKS Wawel. The entire area is definitely worth a visit if what you have in mind is a day full of physical activity.
…for art enthusiasts
Something old
(21) Krakow is a city filled with art to the brim. Medieval masterpieces grace its many churches and museums. One of the most striking examples is the grand altarpiece located in the  St. Mary's Basilica. Sculpted by Veit Stoss (Wit Stwosz), one of the most renowned sculptors of the Gothic era.
The Wawel Royal Castle and its golden-domed Sigismund Chapel are Renaissance gems all art lovers will appreciate.
(22) Another significant masterpiece is one of Leonardo da Vinci's works,  'Lady with an Ermine'. You will find it in the Czartoryski Museum and you can learn more about in this blog post.
Lovers of baroque architecture can admire the city's many churches and palaces that were built during the 17th and 18th century.
Something new
However, if you're more interested in contemporary art, Krakow is a great choice.
(23) MOCAK, the Museum of Contemporary Art in Krakow, is definitely a must see. It was established in 2010 and quickly became a famous cultural venue and a key spot on the Krakow's art map. The building was designed by Claudio Nardi, and today it houses one of the most impressive collections of art created during the last 20 years.
(24) Another essential place for contemporary art is  Bunkier Sztuki (Bunker of Art). Established in 1965 – today one of the most important art collections in Poland.
Krakow is a real gem for those who love graphic art. Polish poster design is known all over the world for its high artistic quality.
(25) If you're interested in that type of art, Krakow's Poster Gallery is a must see. Interestingly, the poster art flourished under the communist regime, and you can still see the typical aesthetics of these posters all over the country in commercial signs.
Street art is also becoming big in Krakow. Even though the city still lags behind Warsaw, Wroclaw or Katowice which are established urban art hubs in Poland, Krakow witnessed some new art during the last few years. Many businesses and restaurants ask street artists to help them in advertising, and even the local authorities invite street artists to contribute to the city's urban landscape.
Street art is considered a legitimate artistic discipline that creates an interesting clash between Krakow's historical landscape and the modern urban aesthetics.
(26) Some of the most impressive murals are Ding Dong Dumb (Piwna 3a), Judah (Św Wawrzyńca 16), Bawol Square (Plac Bawół 3), and AGH mural (Czarnowiejska 50b).
Would you like to explore Krakow's vibrant street art scene? Have a look at this post where we provide a complete list of the most exciting murals.
…for students and youth
During Nightime
The bustling streets of Krakow are full of students and young people. They come to the city to take advantage of everything it has to offer. Krakow is known for its fantastic nightlife for a reason. The city is home to countless clubs, bars, and pubs that cater to all kinds of tastes.
However, the heart of Krakow's nightlife is the historic Jewish district,  Kazimierz. Brimming with bars and cafés, it's definitely worth exploring both during the day and at night.
(27) Have a cocktail at  Klub Finka filled with funky furniture and decorations crafted by local artists.
(28)  Visit one of the most famous establishments in Krakow, Alchemia. The time stopped here! Have a beer among decorations ranging from weird photographs to wax-stained tables that add to the district's mystical character. Go downstairs to listen to a concert – these are organized here almost every night with all music genres covered.
What if you get a little tired?
(29) Have a look at  Miejsce, a neighboring club that caters to late-night party goers looking for a place to chill among the restaurant characteristic low-hanging lamps and unique decoration. In fact, the owners of the club run their own vintage furniture store just down the block. And once you regain your energy be sure to check out Piękny Pies. That venue is always full of people, no matter the hour of the night (or morning!).
During Daytime
Krakow is equally fascinating during daytime and offers plenty of cool places to hang out with interesting people.
(30) Head over to Podgorze to check out  Forum Przestrzenie. Over the years considered nothing more than a Soviet-era hotel used mainly for banners and advertisements. Today the place transformed into one of Krakow's trendiest spots.
The Soviet-style upper levels of the building, are closed to the general public, but the downstairs welcomes visitors during the night and day. You can check out local designer shops that found a home here. Hang out at the rocky beach during the summer among the locals lounging on beach chairs and orderer food and drinks from the bar inside. Needless to say, that place an amazing spot for enjoying a full view of the Wawel Castle.
And it's also a place that hosts many different events. You can find local food festivals, film screenings or even public yoga classes. You can also rent a pair of skates and have fun on the artificial ice-skating rink. It is set up in front of the building during colder months. At night, Forum Przestrzenie transforms into an and exciting music venue where crowds dance until the morning hours. In fact, the spot is home to Krakow's major music festivals like Unsound and hosts events like the 25th anniversary celebration of a local record company, Warp Records.
Visiting Krakow is always fun – no matter who you are and what you're looking for
It goes without saying that Krakow is a city that caters to all types of visitors. And, it is pretty awesome!
Its romantic alleys and cobblestone streets are just perfect for an evening stroll with your significant other. Many attractions inside and outside the city make it an excellent spot for a family holiday.
Krakow is also the capital of art which comes in many shapes and sizes. It can delight all kinds of art lovers and music enthusiasts. Since Krakow wasn't destroyed during the Second World War, it's also an excellent spot for history buffs interested in exploring the story of Eastern Europe through Krakow's architectural gems and insightful museums.Students and young people visiting Krakow will have an amazing time exploring its vibrant nightlife and enjoying the cafés and clubs during the daytime. Those who prefer active holidays will also be satisfied. Krakow is a welcoming city for bikers and provides its visitors with many opportunities for active leisure.
I hope you believe me that there are plenty of exciting things to do in Krakow!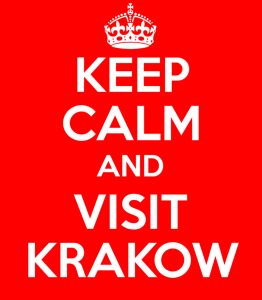 Have you got any questions about Krakow's attractions?
Or maybe there's an activity you would recommend? Be sure to leave a comment; we're always looking for suggestions and recommendations for top things to do in Krakow. We want to make our guides even more informative and ensure that our readers take full advantage of everything this fantastic city has to offer.