From Krakow to Prague

How to get there the easiest?
Krakow, Poland and Prague, the Czech Republic are two outstanding Central European cities of rich history that lie within the distance of 500 kilometres of road connections.
It is often so that a visitor to Krakow is curious of what its unofficial Czech sister city has to offer, wondering how to arrange a trip that would not be overly time-consuming.
Is it worth trying to cover the distance and not lose too much precious time en route? How efficient the transport between Krakow and Prague is? And, last but not least, what options do we have to make the trip to Prague possible?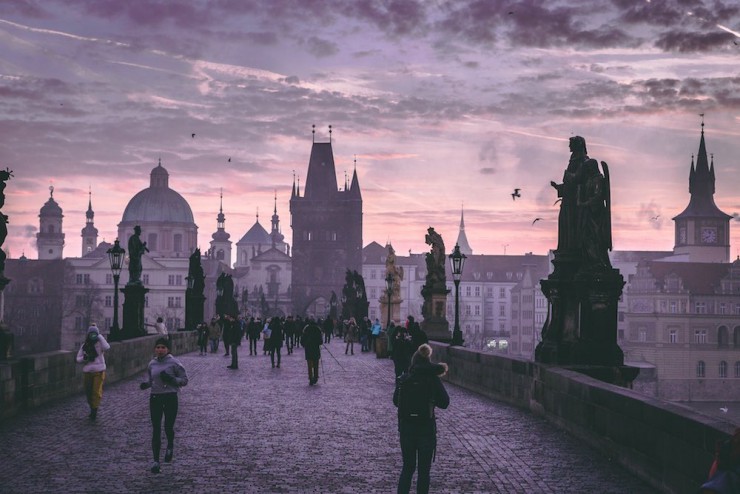 The answers are placed below:
Direct BUS FROM KRAKOW TO PRAGUE
A spontaneous  journey will cost at least PLN 270 per a return ticket for one person. These coaches leave from Krakow MDA station (just behind the Main Railway Station) and you may expect an 8 to 10-hours lasting journey until you reach Prague.
Tickets for e.g Lux Express Bus available to book at https://luxexpress.eu/pl/krakow-praga
DIRECT TRAIN FROM KRAKOW TO PRAGUE
A return ticket for a direct train from Krakow to Prague costs PLN 477  (EUR 108) per person and the journey is supposed to last 8,5 hours. In all the cases, you will travel to Praha Hlavni Nadrazi (Prague Main Train Station). Travelling to Prague on your own is recommended if you have enough time to spend on the means of transport and do not care much about the cost or necessity to book each component of the trip alone.
Ticket Available to buy at http://www.goeuro.com
What does Prague have to offer?
As you set your foot in Prague you will have a chance to discover the most breathtaking attractions of Prague such as: 
the Dancing House,
exhibitions of National Museum,
 National Theatre, 
Charles Bridge, 
Parizska Street,
the imposing St. Vitus Cathedral,
world-famous Astronomical Clock,
the Jewish district of Prague.
Tasting the filling Czech cuisine will surely prepare you for the journey back to Krakow.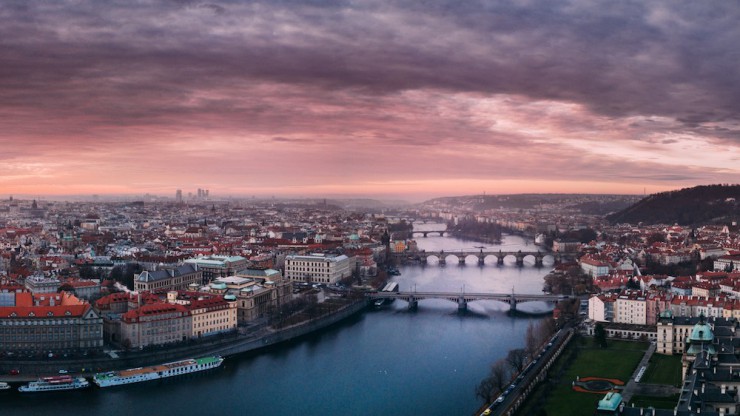 A river cruise down the Vltava river can be a cherry on the top of this delicious trip, letting you admire one of the most iconic views of Europe – the Prague's riverbank, its castle and impressive bridges. 
KRAKOW VS. PRAGUE: DO YOU REALLY HAVE TO CHOOSE?
Krakow has 760 thousand inhabitants, Prague is nearly twice as big (1,267 thousand), while their historical centres are of comparable sizes, maybe slightly in favour of the Czech capital.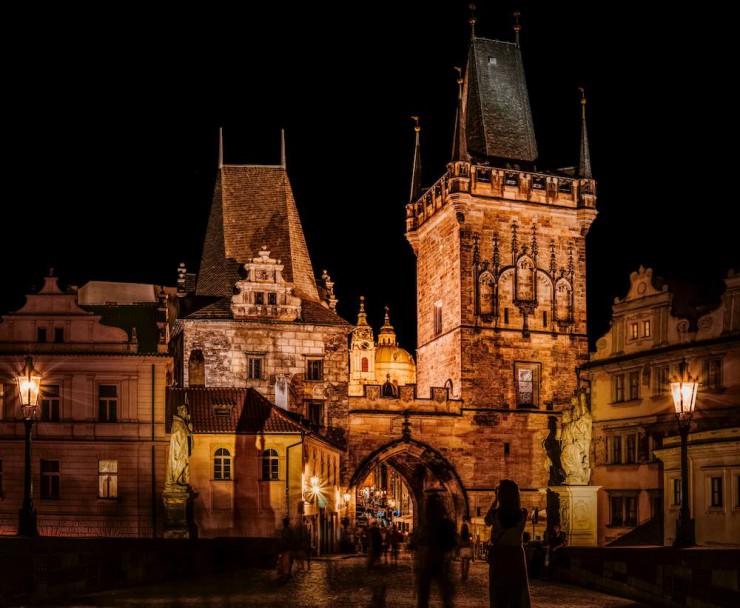 Both cities, having had their areas marked with Stone-Age settlements, the presence of Celtic tribes and their legendary kings who are believed to have established them (consecutively, Krak and Boyya), have a different status now. 
Prague is the capital city of the Czech Republic, while Krakow used to be one in the case of Poland, until the function was assigned to Warsaw (on the other hand, Krakow has longer history as the major royal town of Poland and more impact on the world's history than Prague does).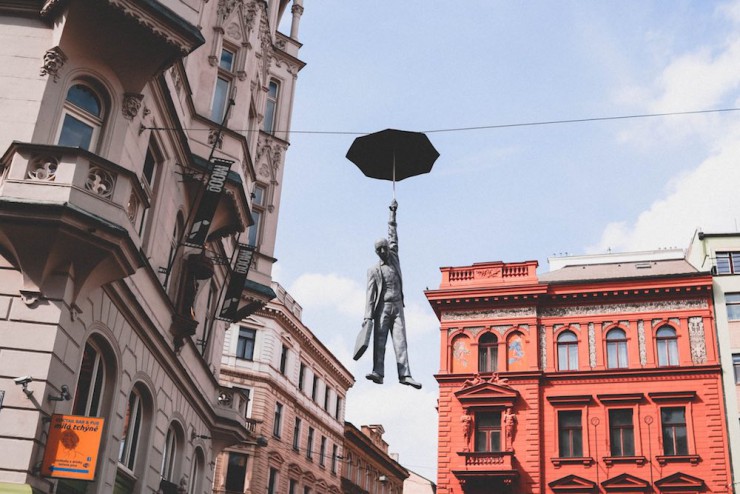 This is why the prices of certain goods or services tend to be higher in Prague, being the most important city of its home country.
 Both cities have their historical centres added to the list of UNESCO World Heritage Sites and each has at least two more located in its vicinity (Auschwitz and Wieliczka Salt Mine in the case of Krakow, Kutná Hora and the Pilgrimage Church of St John of Nepomuk for Prague). You will find majestic castles at river banks and Jewish Quarters in both destinations, and – as for a Polish city – Krakow will prove to have considerable brewery traditions Prague is so famous for.
This leaves little room for a real decisive comparison between Krakow and Prague, where the choice only depends on the utter beauty of the Main Market Square of Krakow vs. the impressive statue-adorned Charles Bridge of Prague.
Whilst these two are still different cities, some factual similarities can be striking at times – which does not mean that visiting any of them is less recommended  with regard to the other.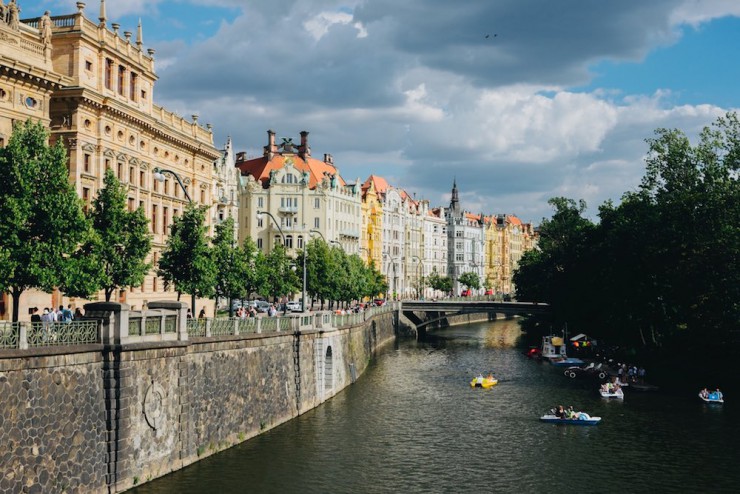 It's always best to find a personal way of comparing these two jewels of the map of Central Europe by visiting each one within a small time interval. Fortunately, it is possible to stay in Krakow, enjoying its proximity to the Tatras, the must-sees of Auschwitz or Wieliczka and get to Prague in a convenient way for a short but comprehensive trip.