Krakow Map – Free Download, Get It Now (2020)

Now you won't get lost in Krakow!
Krakow Map
Searching for amazing Krakow Map with attractions and streets? You found it! We have it ready for you to download in PDF.
What will you find in this map?
Streets
Main attractions icons
Discounts for food
Info points locations
Free walking tour meetings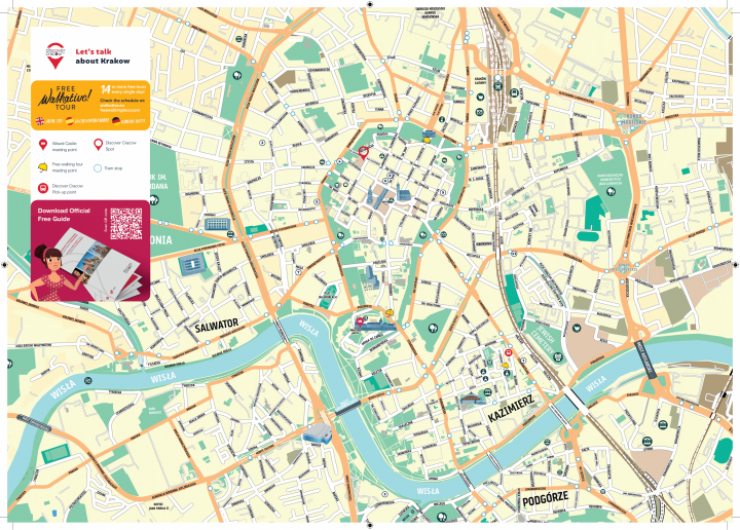 Krakow Old Town Map – for museum lovers
If you are keen on visiting Museum around Krakow, you should really consider this map.
Top Museums to visit in Krakow are: 
and of course MOCAK for modern art lovers.
Download Krakow Old Town Map with Museum in PDF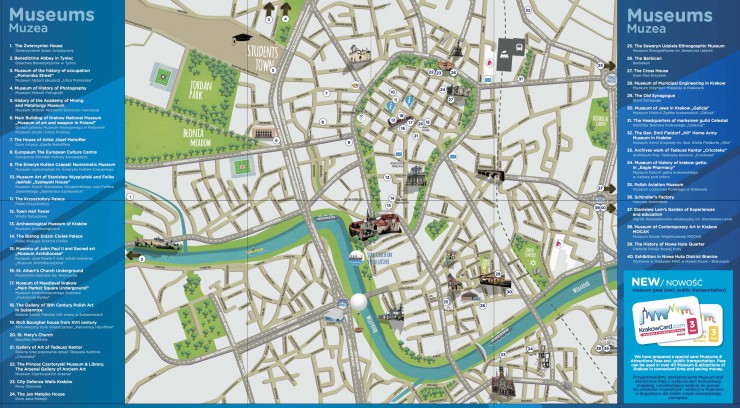 Krakow Public Transport Map
There are transport maps in Krakow, but its really not convenient.
We would really recommend using jakdojade app in order to get in every place. Just tell your start and destination point and it will give you the best possible solutions to that shown on the map.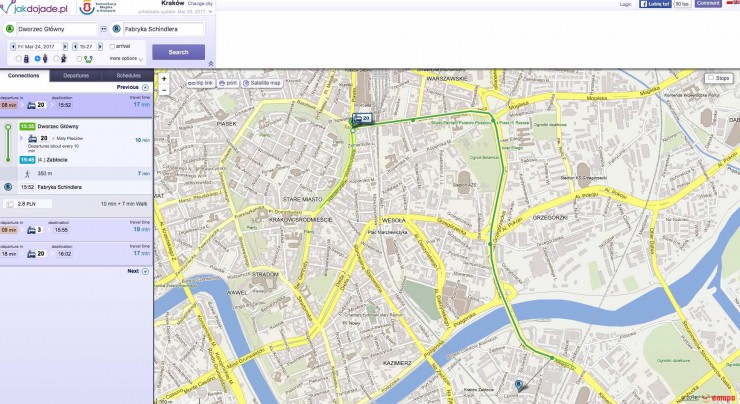 If you already have your map, you might also be interested in sightseeing Krakow with our free Audioguide.
You already know that Krakow is not that of a big city so just explore all of it!
And if you need some help: Krakow Walking Tour will be a great way to discover the city with a fun and knowledgeable Guide!