Which is Better: Krakow or Budapest?

Let us help you make the decision
Are you planning a holiday? It's your chance to explore a different corner of the European continent!
Everyone is talking about Central Europe these days, and you might be torn between several locations in this exciting region, so I decided to compare two popular destinations of that area.
Here is everything you need to know if you are torn between choosing Krakow or Budapest as your next holiday spot.
Expected weather?
First things first, let's start with the weather.
Budapest is located right next to the Alps on one side and open plain on the other side. That basically means steamy summers and bitterly cold winters. That's what continental climates looks like.
From April through September, expect plenty of sun and high temperatures.
During spring and autumn, Budapest is pleasantly warm and not so full of tourists. With blooming trees during the spring, the city becomes a green and flowery spectacle. Needless to say, winters better be avoided. However, if you'd like to see the city covered with a blanket of snow, winter could be the right time for your trip.
The weather in Krakow is quite similar and perhaps slightly less extreme. Expect harsh winters and rainy summers.
During spring months, Krakow temperatures even out and there is less rainfall making it the best time for travel.
During the summer, Krakow offers plenty of sunshine but also plenty of rain.
Does size matter?
While Budapest is a bustling metropolis that serves as Hungary's capital, Krakow is a smaller and more provincial city.
In fact, Budapest is twice as large as Krakow. When you visit Budapest, you feel as if you were in a large city that can't be explored by foot.
Krakow, on the other hand, is an entirely walkable city. The historical center is small, and you can cover the most important sites and attractions within two or three days. But it's also a much quieter and slower city – a better pick if you're looking for a relaxing spot.
What to see? Sights.
Both the Budapest and Krakow are beautiful and historic cities.
Krakow is a typical medieval European city with a brilliantly preserved historic center. The tiny alleys, old buildings, and lovely cobblestone streets make its charm. Krakow is in part surrounded by a fortress wall. Interestingly, the modern part of the city is nicely built as well – an exception in the post-communist architectural nightmares that haunt the old Soviet bloc.
Krakow offers a glimpse into history with fantastic museums that trace the past of local communities. The Jewish districts is another amazing place where visitors can experience history at its best. Auschwitz Birkenau is a spot for a moving and powerful day trip.
But Krakow's historic center –  which is original and wasn't severely damaged during the Second World War – is much smaller than the heart of Budapest.
If you travel to Budapest, expect its historic sites to be much more spread out. They cover an area that was once made into four separate communities. The main sites are located in communities Buda and Pest. The architecture is fascinating and shows a much stronger Austro-Hungarian influence than Krakow.
Compared to other empire cities like Vienna, Budapest emerges as a unique spot.
You can not tell its not important… Food. 
In Krakow, you will be getting a lot of value for your money. Krakow is known for reasonable prices, and it's full of nice restaurants and milk bars where you can find traditional Polish food. If you are curious about Jewish cuisine, the Jewish district of Kazimierz is the best spot for a foodie adventure.
Don't forget to try the mushroom and cabbage pierogi – they are just delicious.
Budapest is the best place to sample Hungarian treats. Hearty soups, game dishes, and stews, as well as mouthwatering casseroles and delicious pastry make Budapest a fantastic spot for foodies. Hungarian paprika powder is responsible for the unique taste and fiery color of many Hungarian dishes.
Polish and Hungarian traditional food is delicious and quite heavy, but if you're looking for a wider selection, Budapest is a better pick.
About to have fun? Nightlife comparison.
Krakow is a young city. You'll see lots of students and travelers bringing plenty of energy to Krakow. The city feels like a college town, and it's hugely popular with traveling students. There are two reasons that account for that popularity: low prices and plenty of cheap alcohol.
Krakow is one big party. Pubs are overflowing with young people, vodka shots are cheap, and most hostels try to get their guests drunk as soon as they land in the city. People come to Krakow to party, so be ready for some crazy Krakow nightlife.
Budapest is a fantastic party destination as well. It's wild, cheap, and attracts top DJs from around the globe. During the summer, rooftop bars and spa parties take over the cityscape. Europe's answer to Burning Man Festival is Sziget Festival, a week-long music festival organized on an island located in the outskirts of Budapest.
What about bath parties? Budapest is known as the city of baths thanks the abundance of natural geothermal springs. The inhabitants of the city had a genius idea and invented spa parties. Széchenyi Baths runs the famous Szecska parties from June to September.
Even if you visit Budapest in winter, you might end up at a surreal bath party.
It is not just about fun – Let's move to art.
Budapest is home to Hungary's most interesting museums and galleries that present vast collections of Hungarian art through the ages.
The Hungarian Jewish Museum, Terror House, and the Palace of Art are all real treats dedicated to showing contemporary art.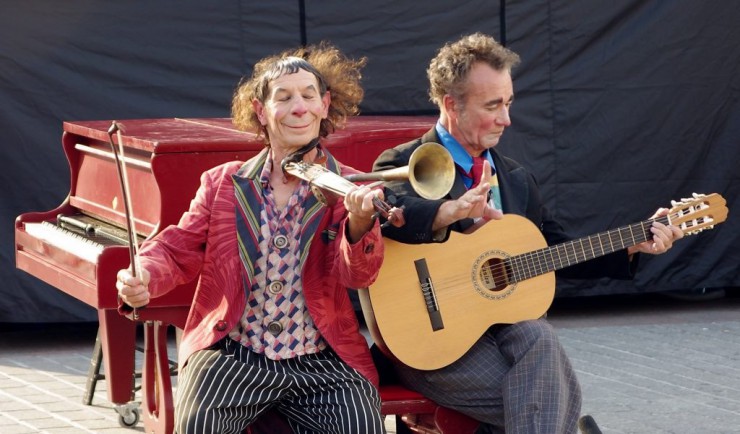 Krakow has plenty to offer as well. From countless galleries in the Old Town and local artists shop to institutions such as Bunkier Sztuki, Starmach Gallery, or MOCAK, Krakow is easily the best spot for art lovers.
Everything always ends with money.
Budapest is larger and more expensive than Krakow. Hotels in Budapest are generally more pricey, but the variety is huge, so the city can accommodate any budget. Compared to Western Europe, Budapest hotels are real bargains.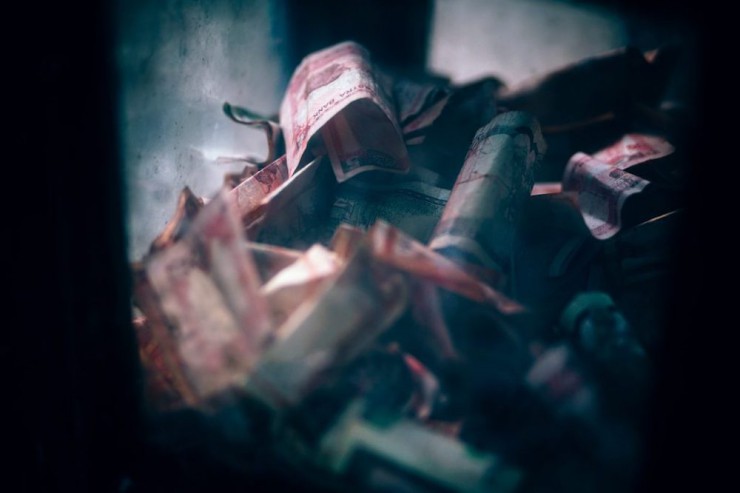 Both cities offer plenty of popular attractions at low prices or entirely for free. Local food and drink are cheap by European standards as well, making both Budapest and Krakow amazing holiday destinations for every budget.
So, Krakow or Budapest?
The choice isn't that easy.
Both Krakow and Budapest are historical, beautiful and architecturally rich. Both attract plenty of tourists during the summer months and are bustling with life.
If you prefer to spend a holiday exploring a larger and busier city, Budapest is a better pick.
But if you'd like to have a relaxing time surrounded by charm and history, Krakow should be your choice.