Lady with an Ermine

Interesting Facts YOU Didn't Know About
Did you know that famous da Vinci's painting "Lady with an Ermine" is located in Krakow?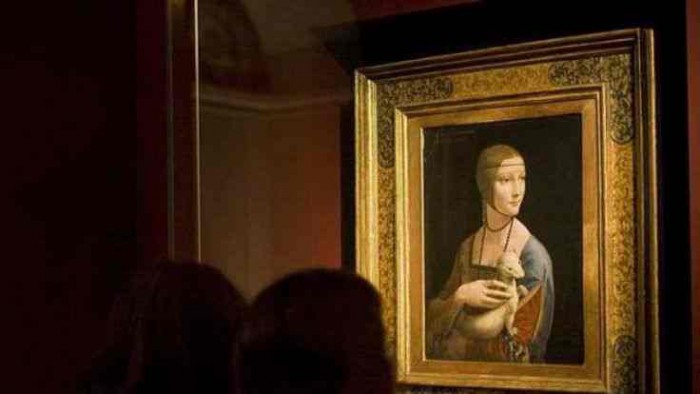 There are not many opportunities to see this painting in the flesh. That's why you have to add "Lady with an Ermine" to the list while visiting Krakow!
Do you want to meet her closer?
Stay with us and you will get know all interesting facts about this portrait. Moreover, you will be able to find it in Krakow without any problems.
Please find below its amazing history and specific description. We also have useful tips about where to meet "Lady with an Ermine".
Come and see her beauty! Join our English-speaking guided tour for better experience!
"Lady with an Ermine" – Facts
"Lady with an Ermine" is a Leonardo da Vinci's painting, from around 1489-1490.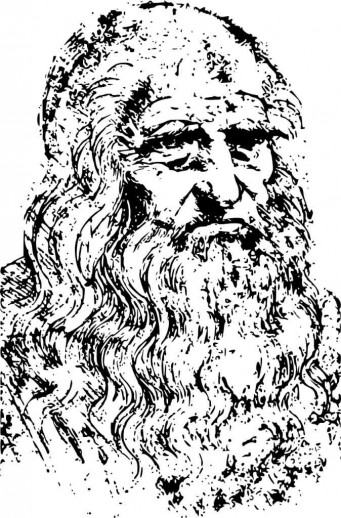 This portrait came into Polish art resources in 1800, after like the young Prince Adam Czartoryski bought it for his mother during his travel around Italy.
Why did he do this?
His mother, Princess Izabela Czartoryska was a real art lover, collector and founder of the Czartoryski Museum.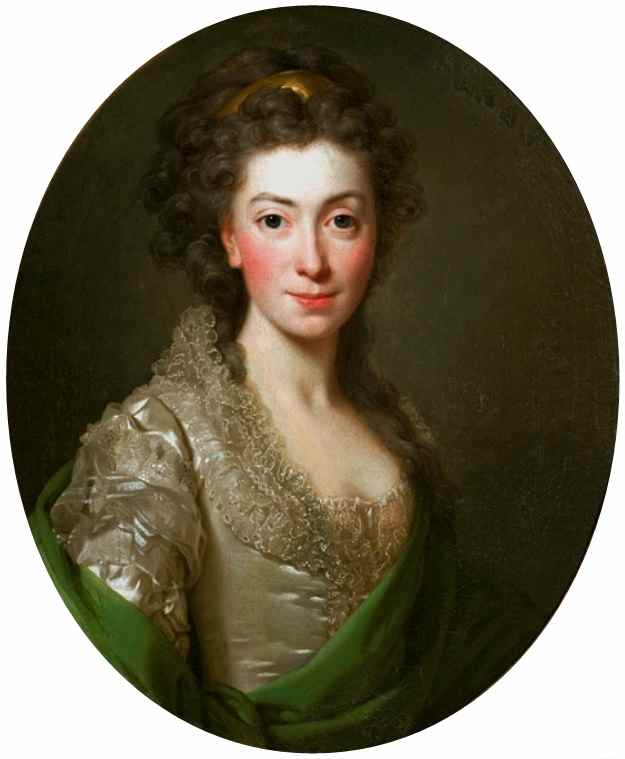 But princess wasn't amazed with the gift she recieved.
She didn't like the blue background of the portrait, so she covered it with a black color.
Fortunately, she did not get rid of the "Lady with an Ermine":
The painting was exhibited at the Czartoryski family's Gothic House in Puławy.
During the November Uprising, it was deported to Paris.
At the end of the 19th century, it was brought to Krakow to be a part of the Czartoryski Museum.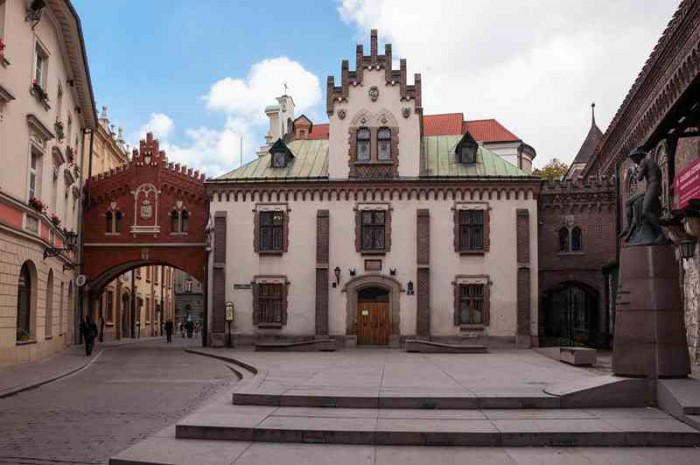 But you still must be wondering:
Who is this lady?
The woman in the painting is Cecilia Gallerani (c. 1473-1536). She was 16 years old when a portrait was painted.
She was born in Siena, Italy where she received a solid education. She knew Latin, had musical talent and also wrote poetry.
In May 1489, she left home and moved to the Monastero Nuovo, where she met the prince of Milan – Lodovico Sforza.
It did not take a long time as they became lovers.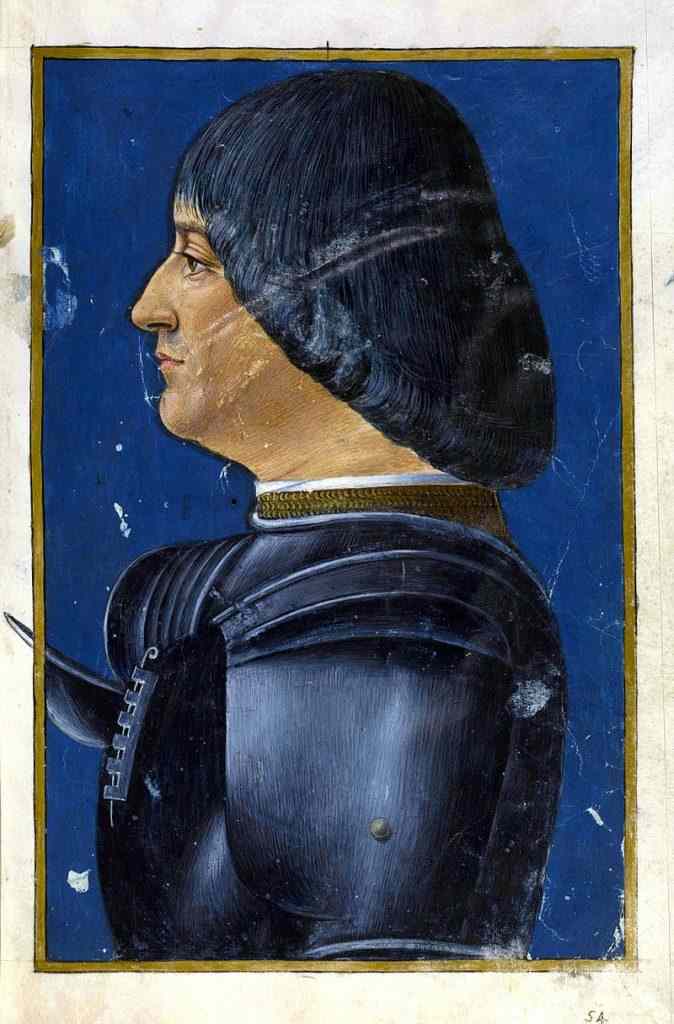 And the next interesting puzzle is:
Why is the lady holding an ermine?
Art experts at first thought that the animal is only a decorative element of the painting.
But later they figured out that ermine is an allusion to Lodovico Sforza.
Why so?
He sometimes went by the name ermellino bianco (white ermine).
Leonardo could not paint a couple together because of Ludovico and Beatrice d'Este's planned wedding.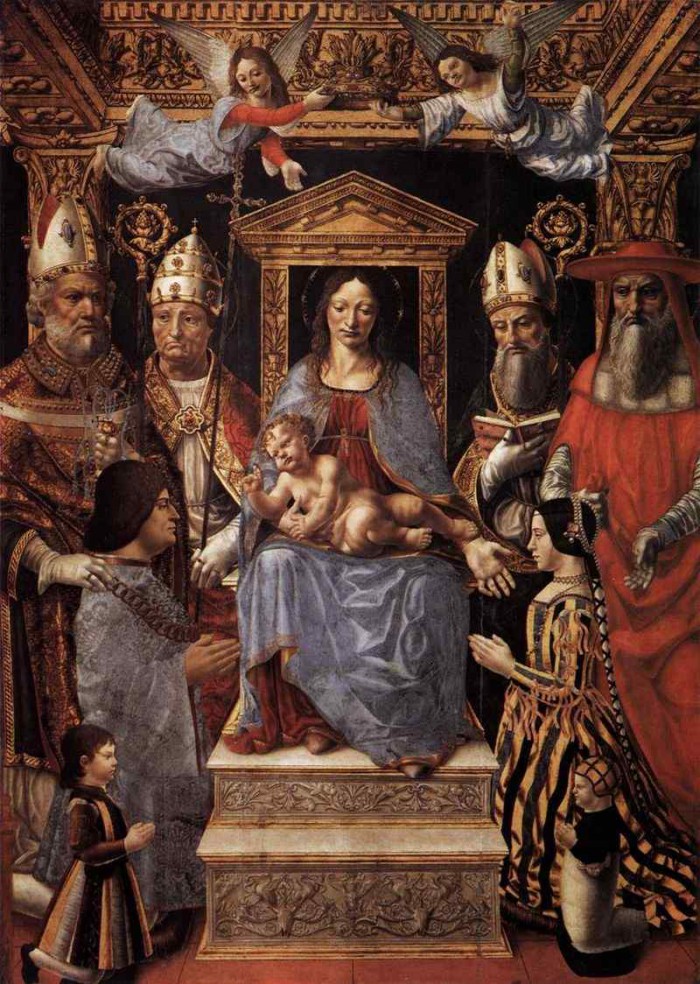 That's why he was portrayed allegorically as an ermine, which covers the pregnancy of Cecilia at the same time.
Soon later she gave birth to his son – Cesare.
"Lady with an Ermine" therefore has a very interesting history. Equally interesting are the details.
"Lady with an Ermine": Description

The uniqueness of this portrait has several causes.
However, it is also unique in itself. You have to look a little bit closer if you want to see them.
Here are some interesting facts: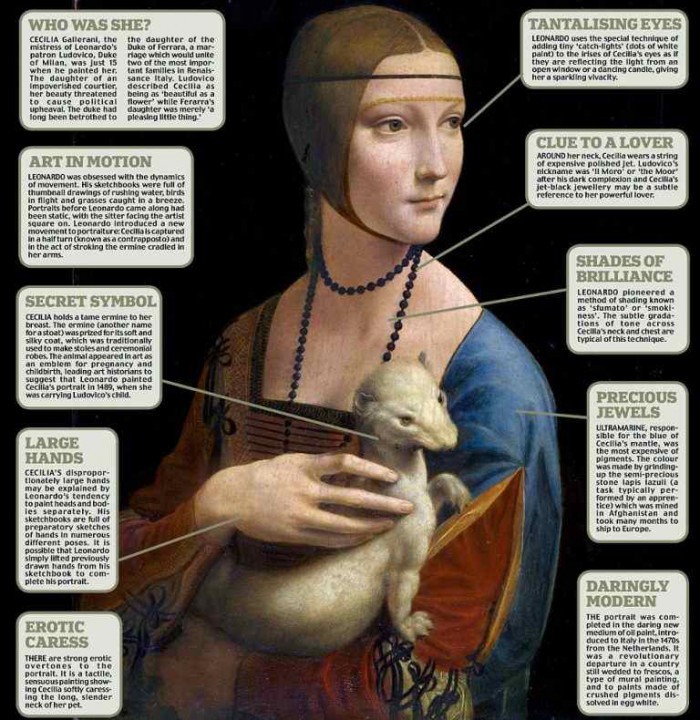 Technical Specification:
Dimensions: 40.3 cm wide and 54.8 cm high.
Technique: oil on walnut board.
Previous versions of "Lady with an Ermine"
Thanks to Layer Amplification Method (LAM) we already know, that the ermine wasn't the part of the painting from it's beginning.
How is it possible?
This method gives an opportunity to peek between different layers of paint.
So it looks like Leonardo changed his mind twice:
He painted Cecilia without any animal first,
then he added an ermine with a gray fur coat,
to change its shape and color at the end.
You can watch this process in the movie below:
Unbelievable, right?
But it partly explains:
Why is "Lady with an Ermine" so important?
This portrait is one of the most important paintings in the world with reasons: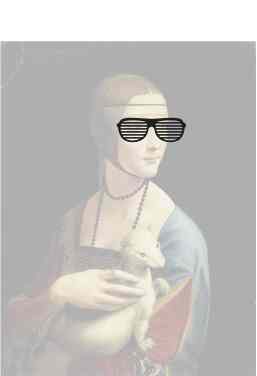 You have to know that it's 

one of only four 

women's portraits painted by Leonardo da Vinci.
The painting is in excellent condition despite the passage of 500 years.
According to some art historians, it is the first portrait of modern-ages in the world.
The portrait is a great example of individual Leonardo's painting style and his unique light and shadow crossing.
It's the first renaissance painting of a woman that shows her personality and mind, not only her beauty.
Despite the static pose of the model, the picture seems to be very dynamic. It's thanks to the illusion of model's rotation and moving her gaze.
Did you know that?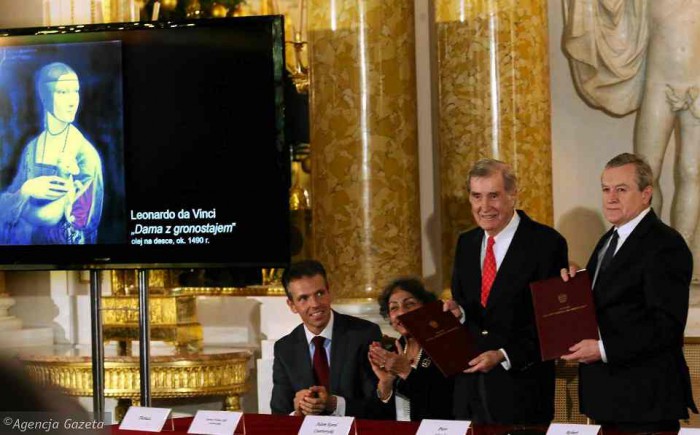 "Lady with an Ermine" price
Are you wondering how much money you would have to have, to hang a 'Lady with an Ermine' in your room?
In 2016 Polish government bought a private art collection from Czartoryski Foundation for over 100 million Euros.
It consists of 86.000 art objects, included "Lady with an Ermine".
It's not a high price for a collection that is worth 2 billion Euros, right?
Extra fact: In 2011, during a trip around Europe, the painting was insured for 300 million Euros!
"Lady with an Ermine" – location
From December 2019, the painting is displayed in the Princess Czartoryski in Krakow.
The Museum is located on Sw Jana 19 Street and opening hours are:
The price of one entrance card is 32,50 Euros, which gives you access to 38 museums in Krakow for 3 Days! You can also visit the museum with an english-speaking guide, check this offer!
"Seeing this painting was an unusual experience for me! The reproductions don't do the justice" – Carlos
So do not forget
"Lady with an Ermine" is one of the most amazing paintings from the Renaissance era.
It's unusual because of the technique, composition, meaning and history behind it.