Top 7 Attractions in Krakow (Do your Sightseeing the SMART Way)
If there is a recipe for an ideal holiday destination, it probably includes a fascinating history, stunning architecture, rich cultural life, delicious cuisine and vibrant nightlife as its ingredients.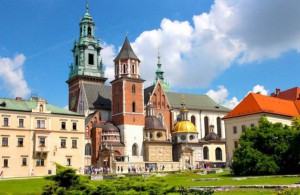 In Krakow, you will find just that!
     Stick around a let me show you:
    - the top 7 Krakow attractions
    - how to get there
    - how much time you need to spend there
    - how much money you need to spend there
    - some helpful tips and information
Ready to start your trip?
Let's go!
---
Main Market Square
Certainly, it's the place, that you should start your sightseeing with. Main Market Square is definitely the most famous of all Krakow attractions.
It's the largest medieval market in Europe, that turned into today's center of social life of young students and tourists from all over the world.
It is a showcase of Krakow where all the most important events take place. The Main Square of Krakow is where hundreds of Europe's most creative street artists gather each day to amuse us.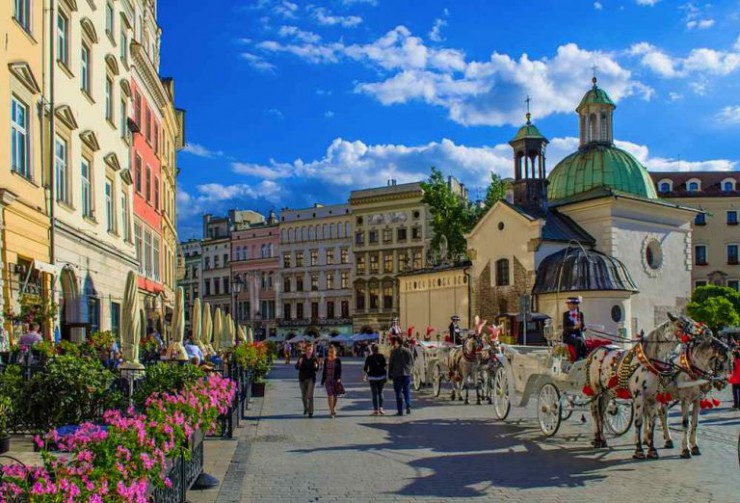 Walk around Main Market Square and look for artists, musicians, and entertainers – they will make your day!
The address: Rynek Główny
---
St. Mary's Basilica
This unique building is a Gothic church. It comes from the 14th century. It is located just a few steps from the Main Market Square, so you won't have any problems to find it.
St. Mary's Basilica is famous for a wooden altarpiece made by VeitStoss, which has an incredible history and is surely one of a kind.
The most popular thing about the basilica is a trumpet signal played every hour to all four sites of the world. Visit the church and you'll know why the signal ends so unexpectedly!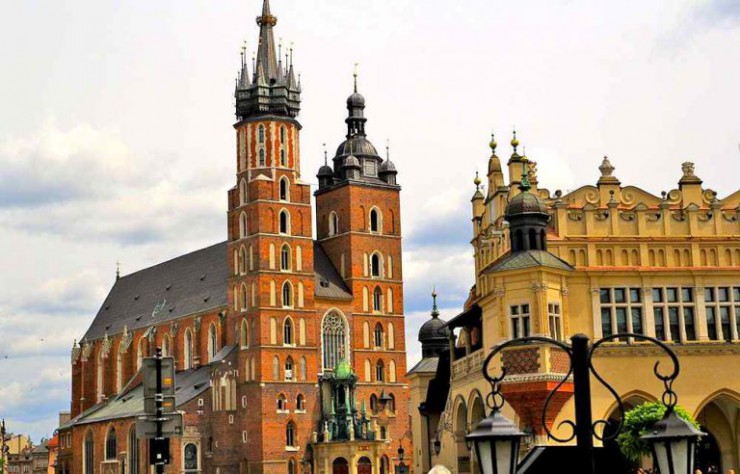 It takes about an hour to visit the basilica
The tickets cost 5-10 zlotys
The address: Plac Mariacki 5
Pay specific attention to the wooden altarpiece and the trumpet signal and make sure you ask your tour guide about the legends of them
---
Wawel
Wawel Castle is one of the most imposing royal castles of Europe, composed of richly fitted residential buildings, art galleries, churches and defensive towers. It was the residence of most Polish rulers.
You will also see the Wawel Cathedral with the heaviest bell in Poland.
In the castle underground, you can find a Wawel Dragon den and the amazing statue of the dragon itself.
It is surely essential while visiting Krakow and one of the most important Krakow attractions!
Do not miss it!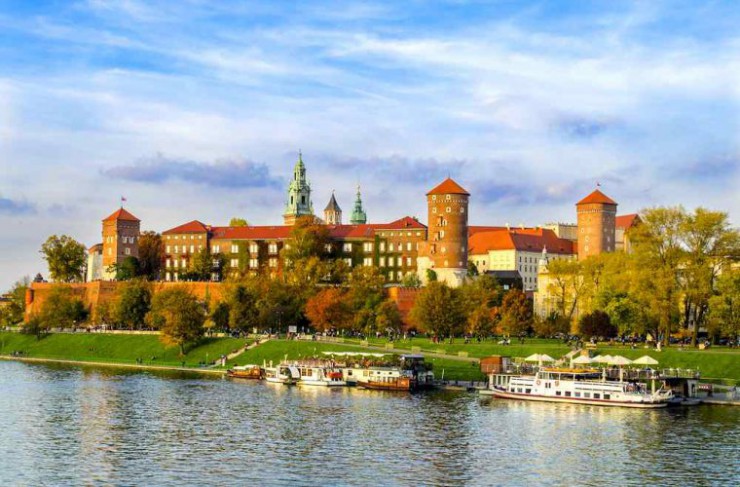 It takes about 3 hours to visit and see Wawel
The tickets cost 10-20 zlotys
Make sure you take a walk around the Vistula river and admire a beautiful view!
If you want some more information, check out our post about Wawel.
---
Kazimierz Jewish Quarter
Jewish district in Krakow is extremely worth seeing. Not only does it gather the most creative pubs and bars, but it is also full of history and amazing sights.
Go and listen to stories about Jewish life before and after World War II and prepare yourself to be very moved.
On Kazimierz you can find:
Popular synagogues
Cozy stores and souvenir shops
Museums
Beautiful murals and street art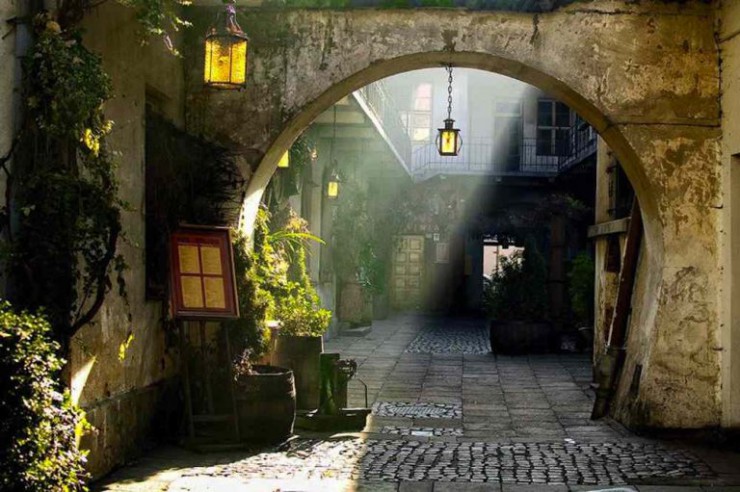 Make sure you visit one of many Kazimierz pubs
Królicze oczy – Estery 14
Les Couleurs – Estery 10
Singer – Estery 20
Oskar Schindler's Factory
Krakow enables you to visit one of the best-arranged museums related to wartime reality and Nazi terror affecting its residents during WWII.
Housed inside the factory of Oskar Schindler, a German businessperson who saved more than 1,200 lives of his Jewish workers thanks to his established position and deliberate willingness, will not only let you restore your faith in humanity but also take you for a trip back in time to the 1940's.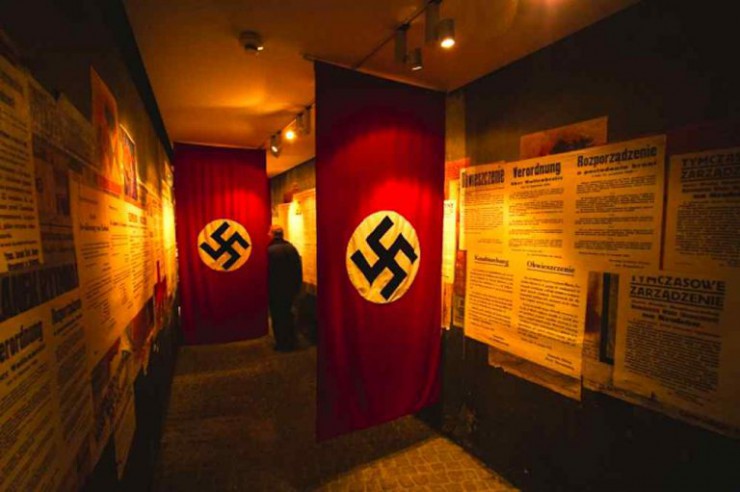 It takes about 2 hours to see the factory
The tickets cost 18-24 zlotys
---
The Florian Gate
It's a Gothic style tower built in the 14th century and it's one of eight gates, created to hide the city behind the defensive wall. It's 34,5 meters tall and decorated with a sculpture from 1820.
It has a very interesting history and is essential while visiting the center of Krakow.
The gate also leads to Florianska street, an atmospheric part of Krakow with the bars and other creative little places.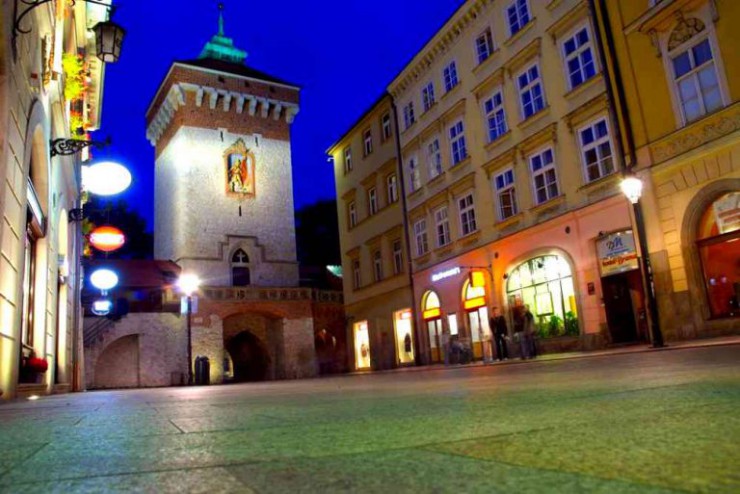 Make sure you pay attention to talented musicians playing inside of the gate
The address: Corner of Florianska and Pijarska street
---
Krakow attractions
As you can see, there are so many incredible places you just must see in Krakow!
Take your comfy shoes, a good camera, and a positive attitude and you're ready to explore the richness of Krakow attractions!
Are you planning to come to Krakow? Or maybe, you've seen these places before? 
Let me know in the comments :)