Krakow Day Tours

Our Comprehensive List of Tours Worth Taking
You're visiting Krakow? Great! Congratulations on the choice! Since you've chosen this amazing city to visit, you probably already know that there are many things that you should see. And when I say many I mean VERY MANY. In this situation not only do you worry about the choice of the best sights, but also of the way you can see them in the best way.
But you don't have to worry anymore!
In this post I will provide you with the best tours you can choose and buy while visiting Krakow. You will also get to know:
Are you excited?
I bet you are!
Let's go!
Auschwitz-Birkenau Concentration Camps Tour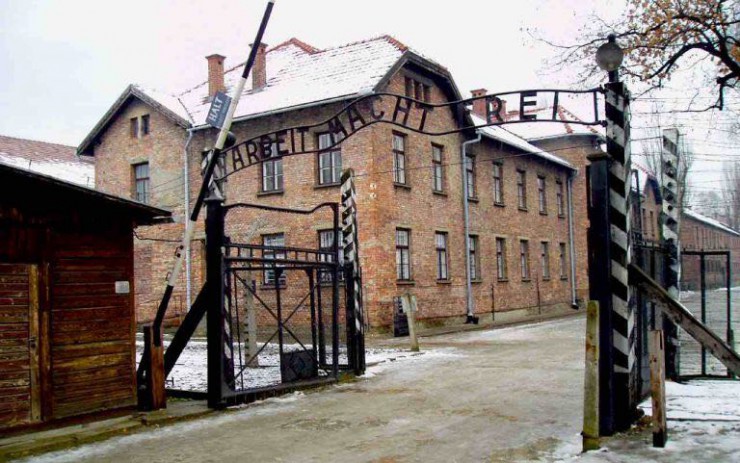 Surely an essential while visiting Lesser Poland and probably one of the most moving tours you'll ever attend. See the place where over 1,5 million innocent lives were taken away. The fortified walls, barbed wire, platforms, barracks, gallows, gas chambers and cremation ovens show the conditions within which the Nazi genocide took place in the former concentration and extermination camp.
Once you see the place, you'll probably never look at the history of World War II in the same way.
Extremely touching, informative and important tour.
Important information:
Wear comfortable shoes – there's a lot of walking involved!

Taking photos in the buildings with the use of flash is forbidden. You are allowed to take photos only in selected parts of the Museum

Have a raincoat and an umbrella with you – Poland tends to be rainy and a big part of the trip takes place outside
Wieliczka Salt Mine Tour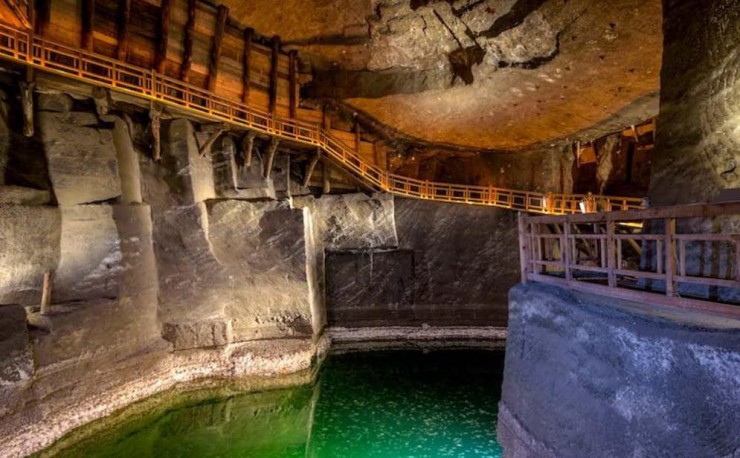 Get ready to see one of Poland's biggest natural treasures – Wieliczka Salt Mine! It is a world class monument, featuring among twelve objects on the UNESCO's World Cultural and Natural Heritage List.
The mine is a product of work of tens of generations of miners, a monument to the history of Poland and to the Polish nation – a brand, present in Polish consciousness for centuries.
What is amazing about this place is that even though you're underground, you feel like in a luxurious hotel due to its beautiful interiors. And it's also beneficial for your health!
Informative, interesting and fun tour!
Important information:
Please mind that the tour begins with climbing down 380 steps and the regular tour does not include the lift that takes you down

Please, wear comfortable shoes - the tour requires a lot of walking

The photography fee is 10 PLN that you can pay on the spot
Schindler's Factory Tour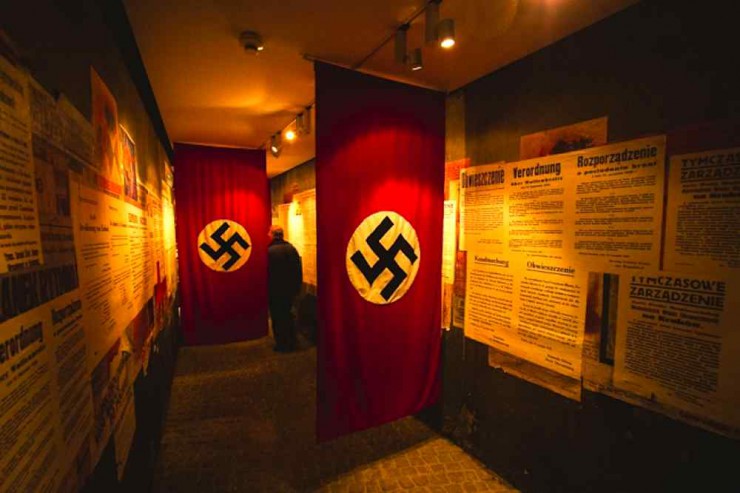 A trace of human's courage and empathy. Housed in the former administrative building of Oskar Schindler factory, Emalia, is a museum that tells the story of Schindler and the Jewish prisoners of Plaszow who were the inspiration for Steven Spielberg's hit movie, "Schindler's List."
Pop in at the photographer's shop, board a tram and watch a view from the windows; take a look at a typical Jewish apartment in the Ghetto. Once overwhelmed by the omnipresent enemy, you will finally feel the bittersweet relief of liberation by the Soviet Army.
Important information:
The minimum number of participants is 1 and the maximum is 25

Wear comfortable shoes

Pay attenntion to details – Schindler's Factory is regarded as one of the best historical museums in Poland.
Zakopane City and Tatra Mountains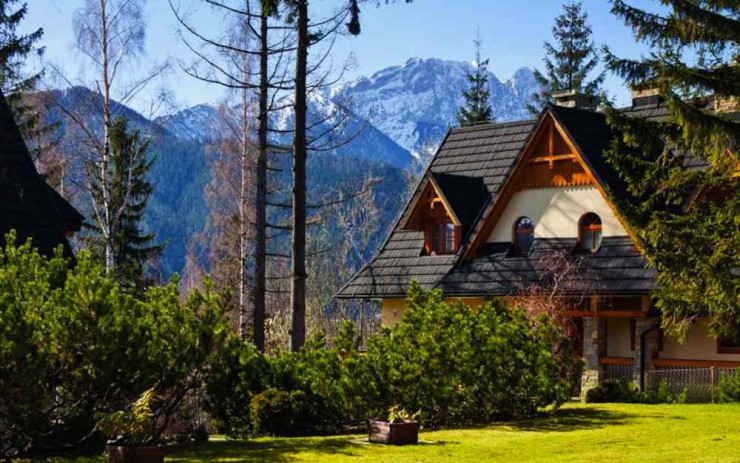 Get ready to feel like in a completely different world and visit Poland's winter capital – Zakopane. Located in the heart of beautiful Tatra Mountains, Zakopane is loved by tourists all around the world – not only in the winter.
You will have a chance to try the distinct local cuisine, the atmosphere of a small European town with its own picturesque wooden architecture, again developed through years of history, and different to any other town or city you've seen.
Important info:
Please, wear comfortable shoes, and also take an umbrella or a raincoat with you because the weather in the Mountains can change very rapidly

It's essential to try the local cuisine

Buy a traditional souvenir – cheese called oscypek, furry shoes or a little wooden masterpiece
Krakow Grand Tour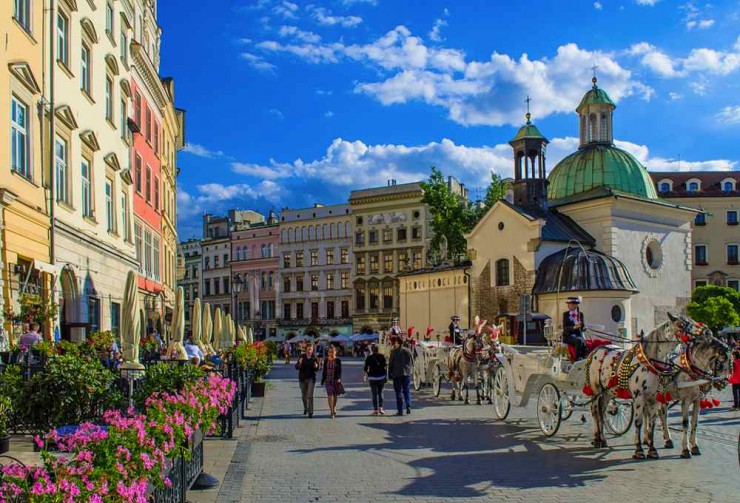 Krakow is such a charming city that once you get there, you'll probably want to see as much as possible and get the most out of this experience. Is it possible to visit the best sights in Krakow during one tour? Of course it is!
With Krakow Grand Tour you'll see Krakow essentials such as the Main Market Square, St. Mary's Basilica, the Cloth Hall, St. Adalbert's Church, Collegium Maius (the oldest academic building in Poland). Continuing the tour you will see Kazimierz, once a former city, today one of the districts of Krakow.
Important info:
Please wear comfortable shoes - the tour requires a lot of walking, and also take an umbrella or a raincoat with you in case of bad weather

Make sure you've got something to eat – a lot of energy is required!
City Bike Tour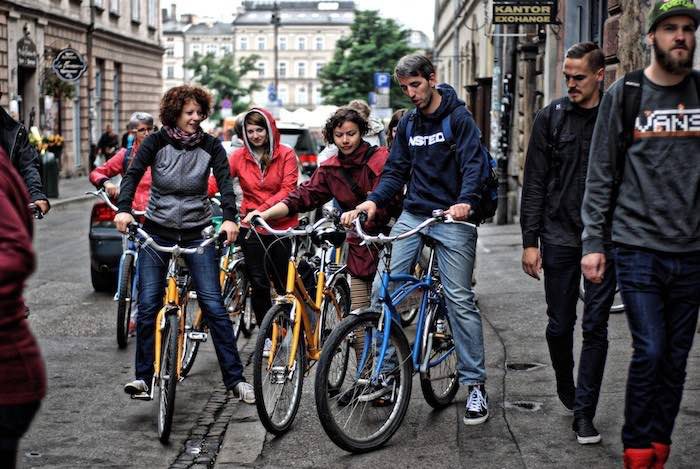 Now something for sports lovers. There is an option to combine exercise, sightseeing and breathing fresh air. You just have to choose a City Bike Tour. Rent a bike and ride through the charming streets of Krakow, while crossing the essential and interesting sights off your list.
You'll see Main Market Square, Planty Garden, Oskar Schindler's residence, the Jewish Quarter and more amazing places.
It's definitely worth it – combinig knowledge, burning calories and fun seems like a perfect option!
Important info:
You must not drink any alcohol before the tour

Children under 5 years old must travel in a special seat - please inform our Support Center about the age of your child
Krakow Sightseeing by Eco-Vehicle Tour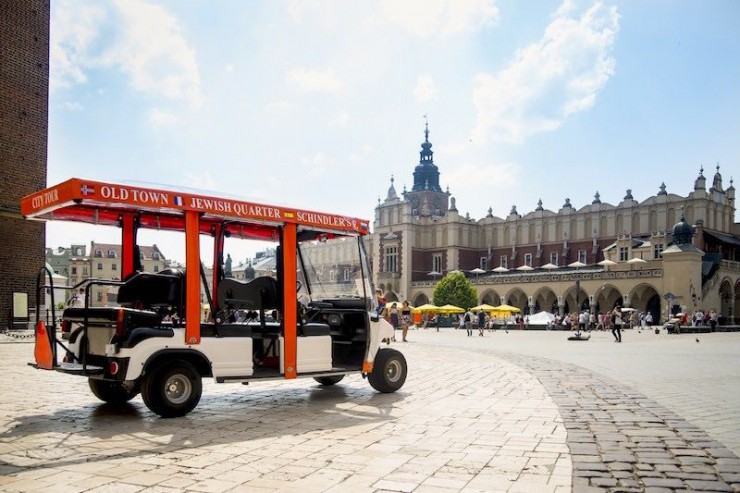 As informative and fun as sightseeing can be, it requires a lot, a lot of walking. But what if you're simply not a fan of walking such long distances? There is an option for you to see everything you need in Krakow without pain in your feet and feeling of tiredness.
How about sightseeing in a small and cozy eco-vehicle? You'll see all of Krakow's best sights and definitely catch the atmosphere of this amazing city.
Comfortable and fun!
Important info:
In case of rain or wind the car is equipped with special plastic covers, and also it provides blankets for more comfort

The service is not available when the temperature falls below 0
Wawel Royal Hill Guided Tour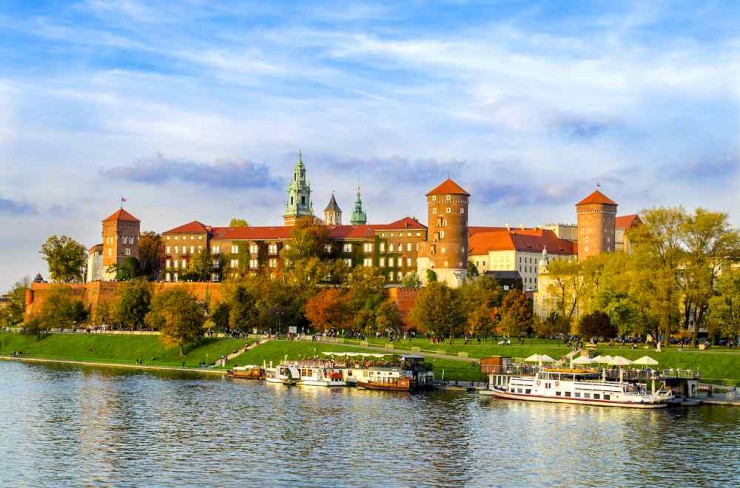 Saying that this castle is an essential while visiting Krakow is like saying nothing.
The residence of dozens of Polish kings and princes, a symbol of Krakow, the most important castle in Polish history. What you really have to see is also the Wawel Hill. It was here that the kings were crowned and this is where they rest in peace.
See the beautiful exterior and interiors of the castle, get to know something about the amazing Polish history and feel like a prince or a princess, wandering around the historical building!
Important info:
You can get to the Cathedral by public transport -

tram stop: Wawel

Make sure you have a walk alongside the Vistula River and visit the Wawel Dragon!
Local food crawl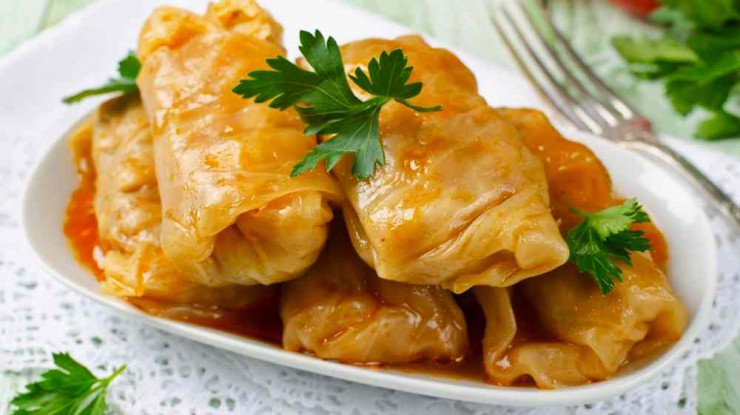 Now something for the foodies. I know you're out there somewhere :)
Taste the best Polish food you can possibly find. Pierogies, pickled cucumber, kiełbasa, you name it!
The walk includes the oldest food market, a restaurant with homemade food usually visited by locals, and a cafe with homemade liqueurs.
Absolutely yummy!
Important info:
If you are vegetarian/vegan or your diet is gluten free you can take part of the tour, however, it cannot be guaranteed that all the dishes will be adjusted according to your diet.
Krakow Day Tours
I hope these propositions cleared your mind a little bit and encouraged you to take part in one of these amazing tours. Or more than one :)
Choose something for youself and let us know how it went in the comments :)