13 Interesting and FUN Facts About Poland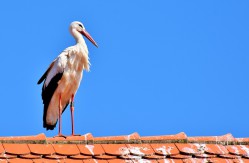 Do you know any interesting facts about Poland?
Poland is full of contradictions, the ninth largest country in Europe. This post-communist country can boast a rich history, many popular people and scientists and the miracles of nature as well. On the other hand, Poland can give you a good laugh and a few reasons to contemplate.
There are so many worth getting to know facts about Poland, that it's hard to pick the most important and the most interesting ones. Holidays in Poland are the best way to know all of them and - trust us - there are many Poland beautiful places to see but as the words of wisdom say: so many facts, so little time!
That's why we've collected 13 the most interesting facts about Poland especially for you!
In this article, you are going to find 6 interesting, 3 funny and 4 historical facts about Poland.
Remember them and you will amaze many people with how much you know about Poland!
Let's go!
6 interesting facts about Poland
Find out the most interesting Poland facts below and see how unique this country is!
The Polish language is (very) difficult
It's hard to understand even one Polish word, right?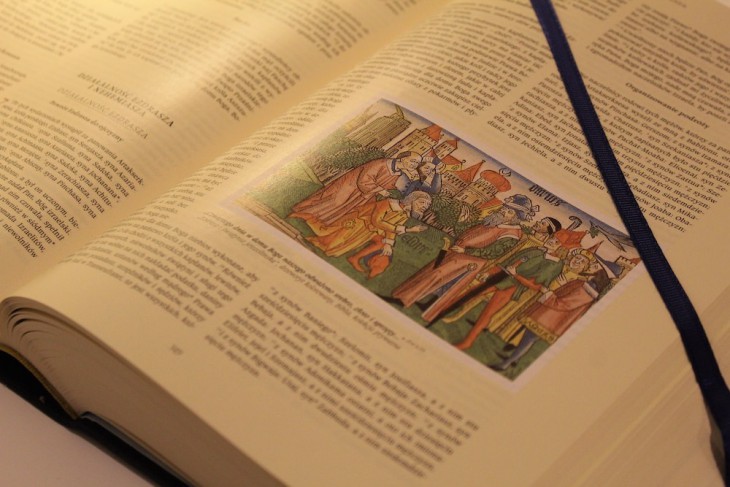 Don't worry! The Polish language is so complicated, that even Polish people have many problems to speak and write 100% correctly.
How is it possible?
The Polish language uses seven cases what gives very complex grammar. It has also very difficult pronunciation and many exceptions to every one rule. Spelling is another problem as sometimes there are two characters that indicate the same sound. The Polish language is a crazy creation of verb conjugation and noun inflexion. Remember! The same word in few sentences can take a different form depending on the number (singular or plural), cases and gender.
Sounds interesting? Check out that spectacular lesson of Polish language below:
The most famous astronomer was Polish
Nowadays, the fact that the Earth rotates around the Sun is obvious.
But in the past, the world was seen differently!
The person who moved the earth and stopped the sun was Nicolaus Copernicus, a Renaissance mathematician and astronomer.
He was born in Toruń and studied in Krakow.
His the most famous publication is On the Revolutions of the Heavenly Spheres, that was published in 1543.
The legend says that he reached his book on the last day of his life.
He became the national pride of Poland due to all his merits.
You can visit a wonderful salt mine there
Have you ever heard about Wieliczka Salt Mine?
It's one of the most beautiful sites in Poland! Wieliczka is the only mining site in the world functioning continuously since the Middle Ages to the present.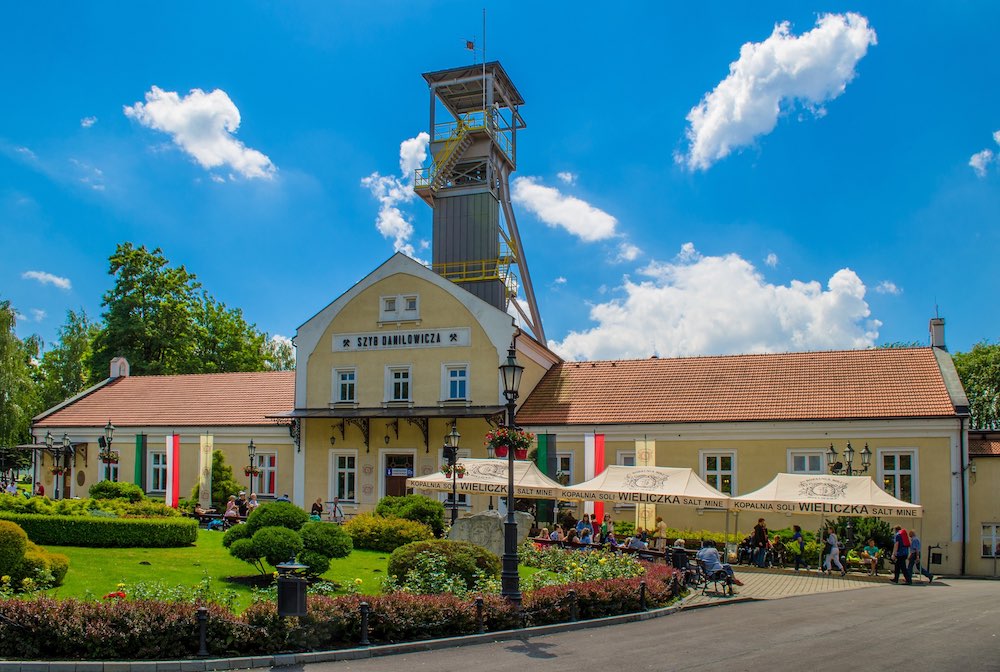 Did you know that salts extracted in the Wieliczka Salt Mine come from the Miocene and the whole mine has 9 levels? 
The wonderful chambers, corridors and hatchways all made of salt together with the remarkable history made Wieliczka Salt Mine one of the UNESCO heritages.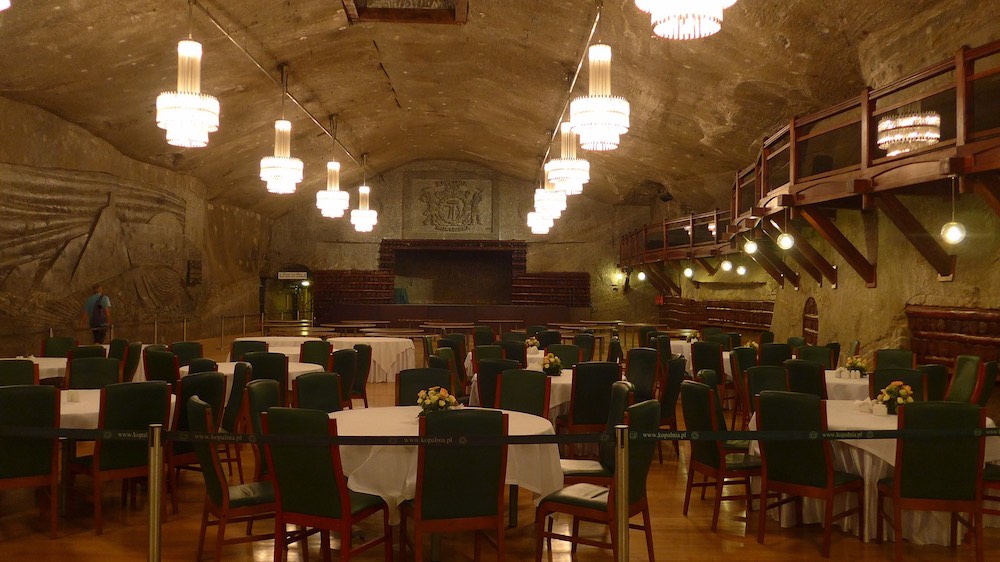 You have to see that spectacular place! Do it by joining one of the Wieliczka Salt Mine guided tour!
Polish dumplings are the best in the world
Polish food is absolutely delicious! Gołąbki, golonka, żurek and kotlet schabowy will blow your mind but the Polish dish that you MUST try is called pierogi!
Pierogies are the kind of dough filled with different fillings. Usually cooked or baked pierogies are served with the greaves, onion or sour cream.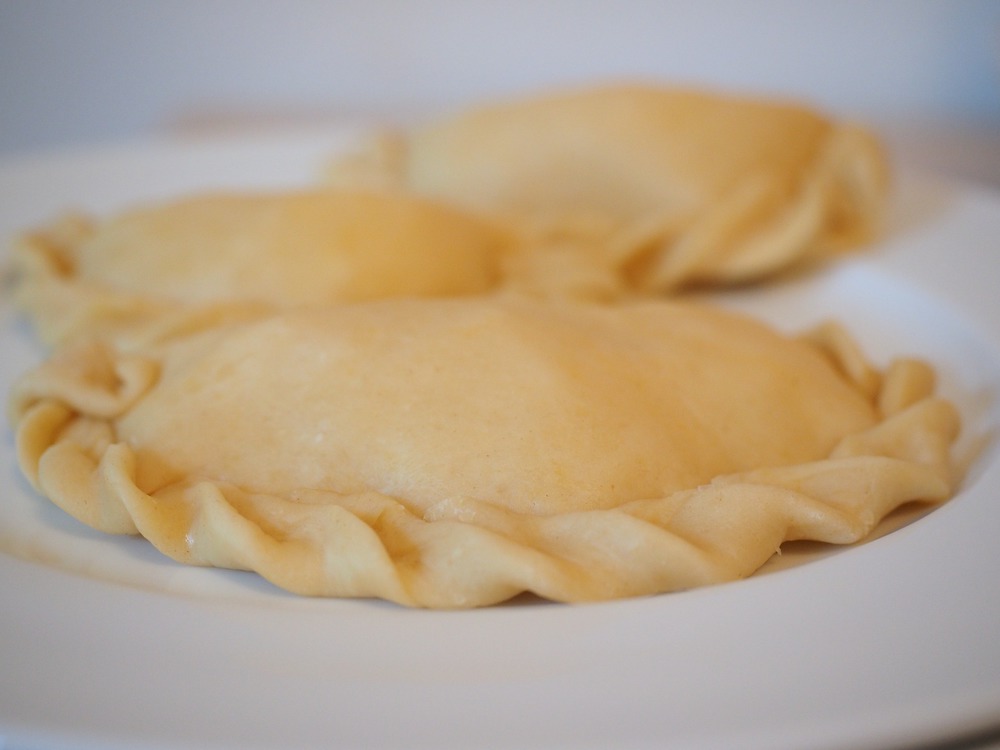 You can already know that kind of meal from Chinese, Italian, Jewish or Mexican cuisine but Polish pierogies are simply the best!
It's one of the most favourite dishes of Poles so 38,5 millions of people can not be wrong! And if you are eager to learn more about Polish Food - we have a special article about it - check it out!
Check the recipe for pierogi ruskie (the most popular ones) below:
Poland has the second oldest University in Europe
The Jagiellonian University was founded by King Casimir III the Great in 1364. It means that it's the second University in Europe as the first one was created in Prague sixteen years before. 
The university teaches continuously until today. It has 43 405 students so it shouldn't be surprising that many well-known people like Nicolaus Copernicus, John Paul II or Bronisław Malinowski have graduated from this place.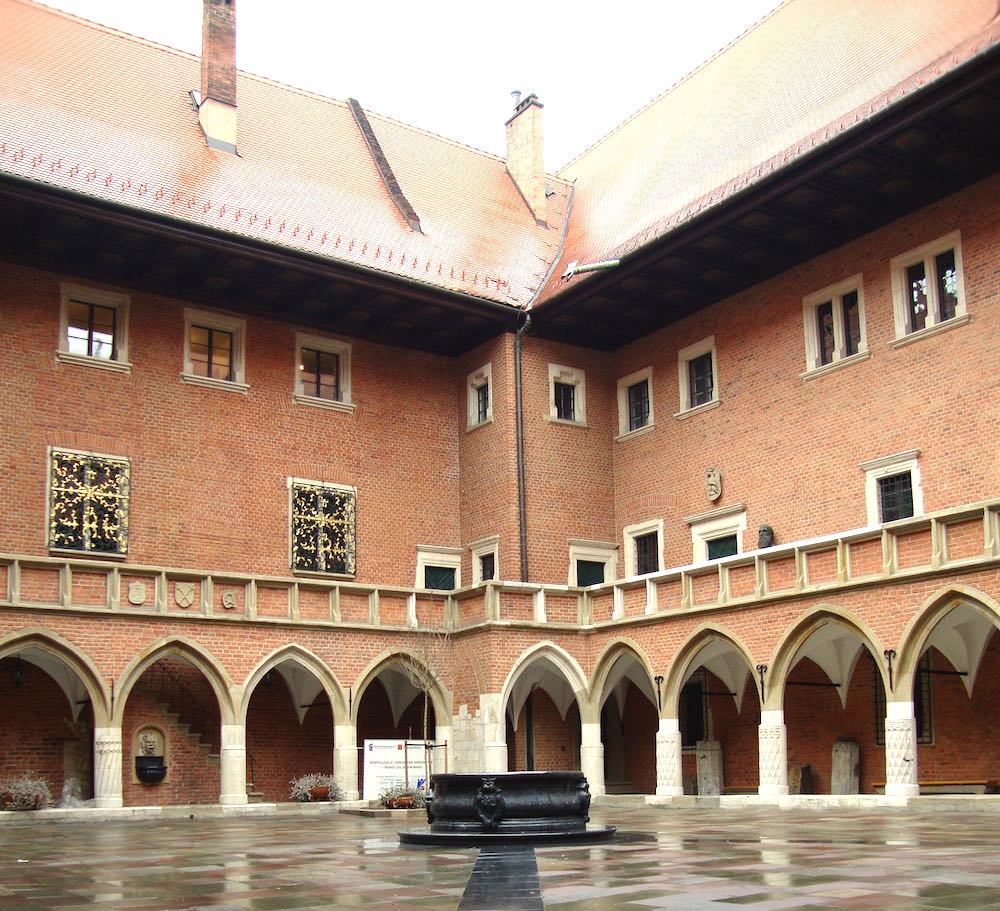 Nowadays its wonderful, old architecture is one of the biggest Krakow attractions.
Poland was the place of the biggest mass murder during WWII
It's a kind of sad fact, but it's hard to forget about what happened in Auschwitz Concentration Camp.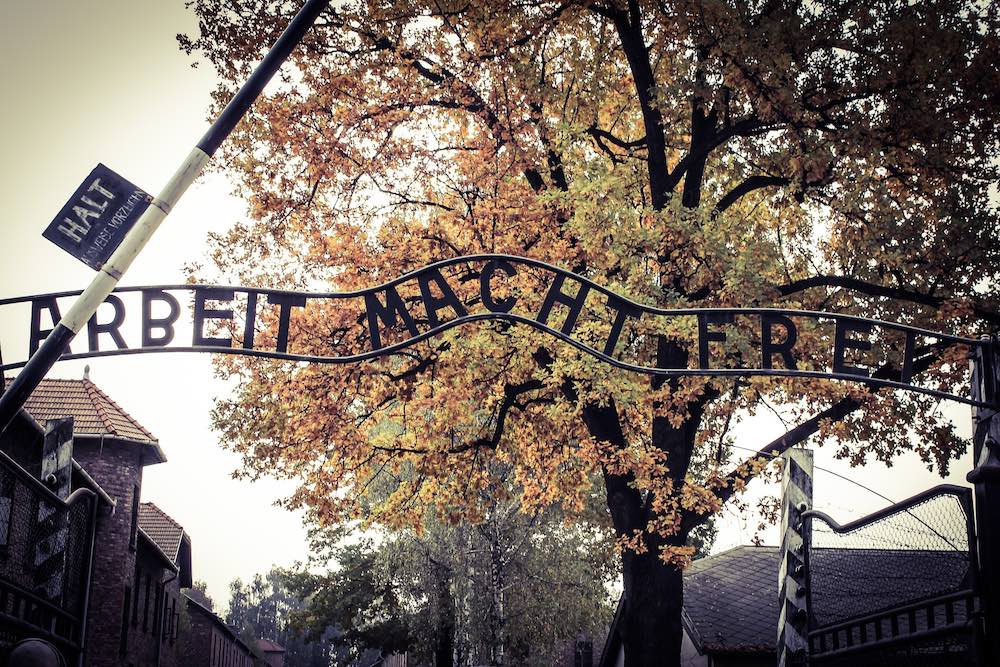 Auschwitz-Birkenau was mass extermination camp led by Nazis where over a million of people from around Europe have been killed.
This labour camp with numerous gas chambers and crematoria was the largest Holocaust tool in history.
Presently, this place is a testimony of the horrors of World War II. If you want to see it on your own, join the Auschwitz Birkenau Tour.

Now, let's change the mood, shall we?
3 funny facts about Poland
There are many Polish curious facts and adorable places but Poland is a specific country as well.
Polish traditions, vices, delights and habits are creating funny facts about Poland that will make you smile a lot of times!
Here they are.
Vodka as a traditional Polish alcohol
Almost every Pole tried vodka for once. It was the most popular alcohol served at all weddings, birthday parties and anniversaries for years.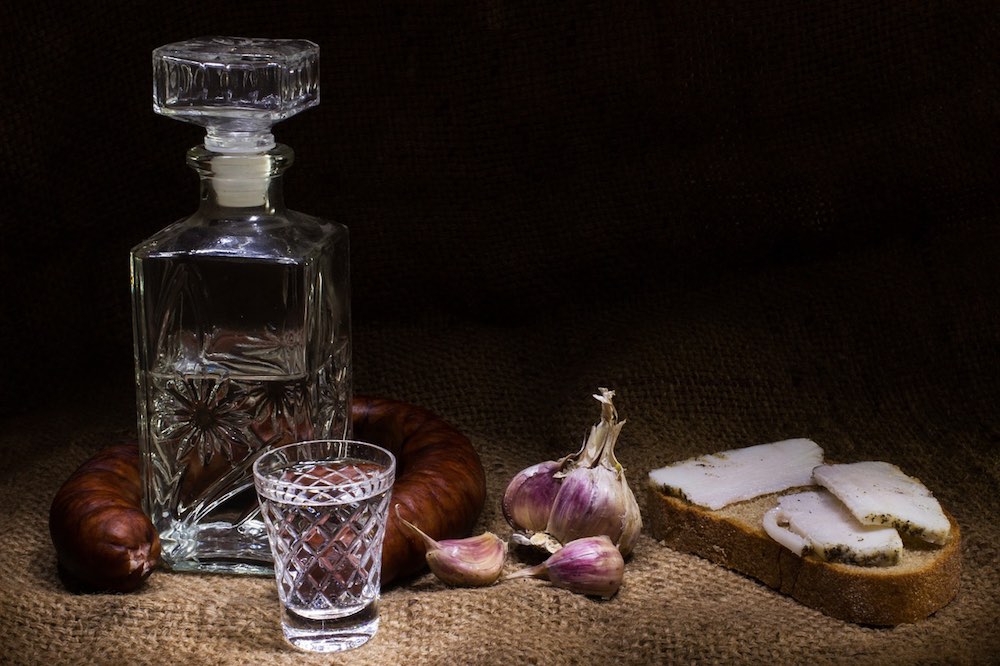 Typical Polish vodka contains 40-50% alcohol and occurs in many species.
Nowadays, around 260 millions litres of vodka are produced in Poland each year. Polish production of that alcohol has a very rich history as in the Middle Ages, every peasant and nobleman could produce their own liquor.
Currently, there are over 110 producers of spirit drinks in Poland. 90 percent of them are companies with Polish capital. Polish vodka is exported to many countries around the world and liked for its high quality.
Vodka is a frequent gift and the common drinking became a symbol of sympathy in Poland. The most popular Polish vodkas are  Żubrówka and Żołądkowa Gorzka.
However, the drinking culture among Poles is changing slightly. They appreciate good wine, craft beer and modern drinks more and more often.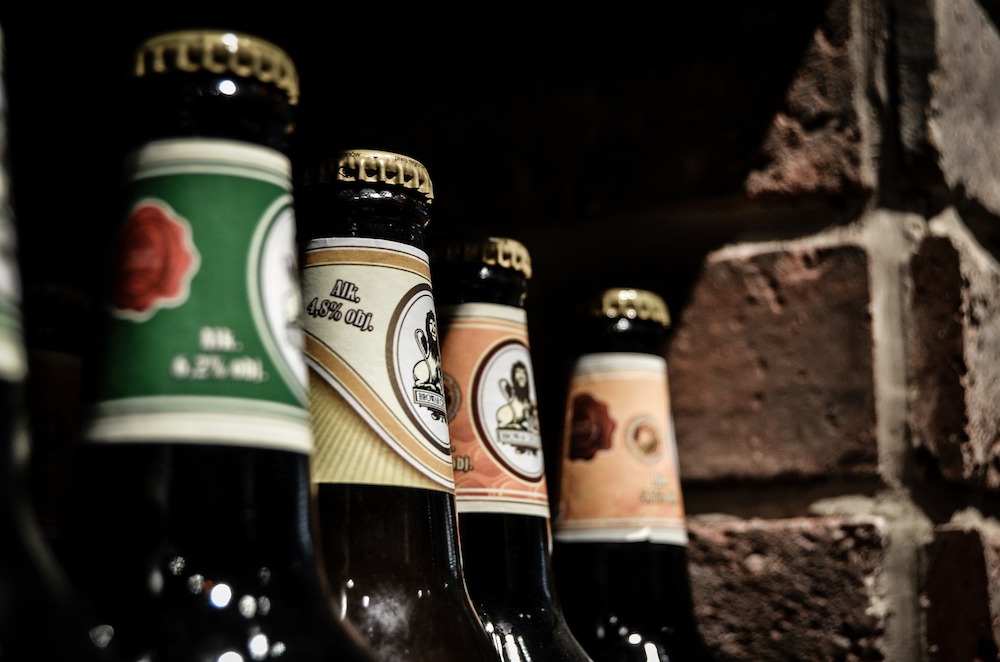 Ready for the last two Poland fun facts?
Poles are melting a straw doll to welcome spring
The fact is that winter lasts in Poland for too long! Polish weather is very moody so Polish people must endure wind and cold for most of the year.
That's why children and some adults celebrate the first day of spring in a grand style.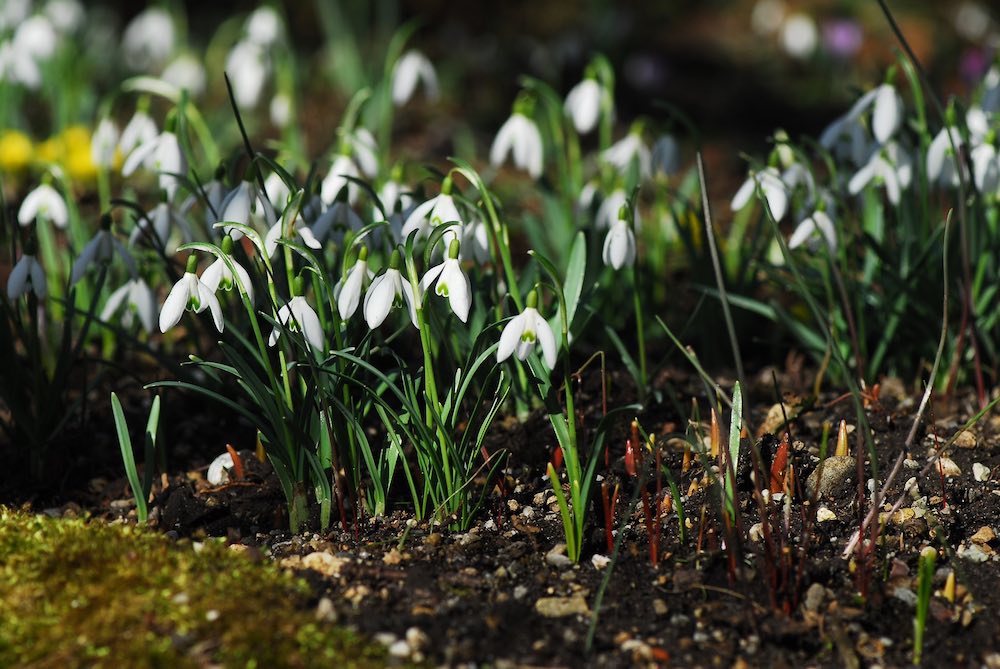 On this day, children usually go to truancy or make a straw doll with colourful ribbons called Marzanna. Then, an adult person helps in setting Marzanna on fire and the whole group is dropping her into the local river. It is a peculiar way of saying goodbye to winter but it's also a lovely part of Polish tradition.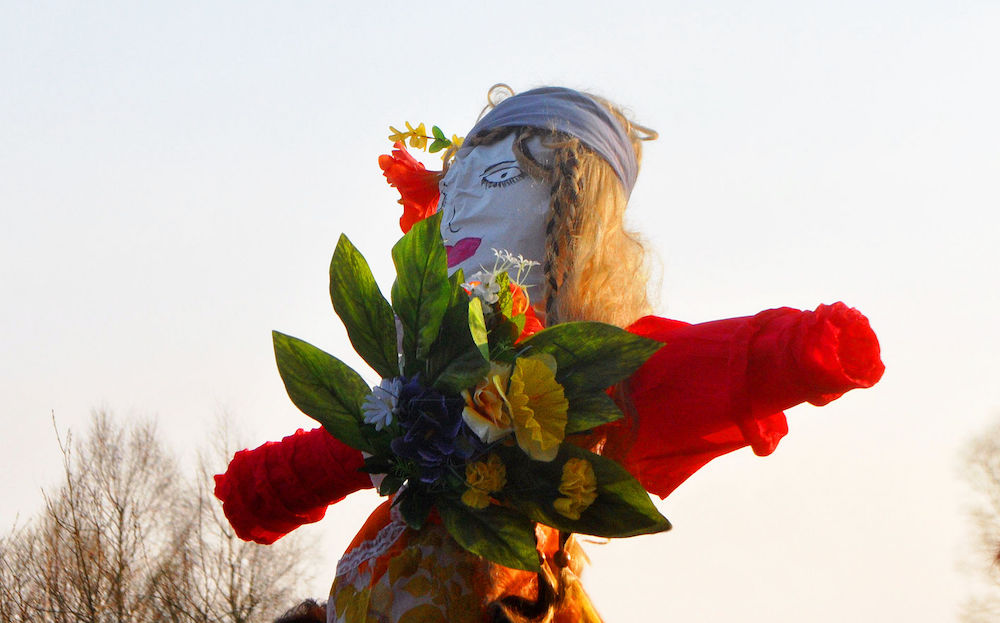 Ready for more facts about Poland? Better watch out, because...
Polish men kiss women on hands
The Japanese greet each other with a nod.
French kiss on the cheek two or four times. 
Indians say the word "Namaste" and raise their hands to the chest...
But how Poles do it?
There are many ways to say hello in Poland, but the funny thing is that some men kiss the woman's hand to greet. It's a symbol of deep respect, sympathy and friendship.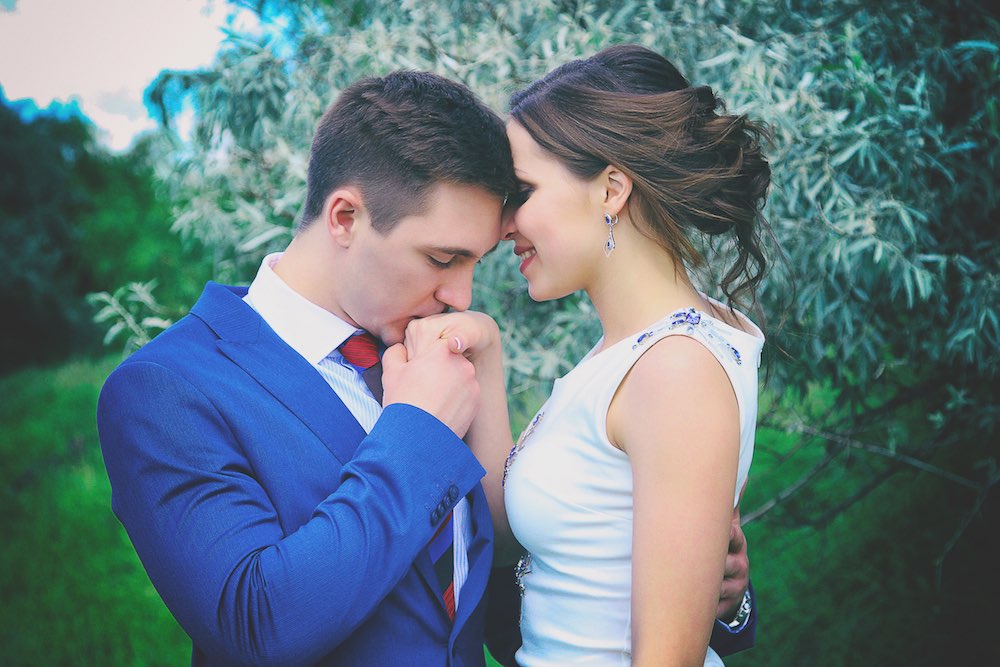 Nowadays, for almost a hundred years, women have found this form of greeting exaggerated. That's why it's not very popular behaviour anymore. Anyway, it's good to know how to do it properly!
First of all, a man has to take off his hat. 
Then he should bend to the slightly outstretched hand and do not pull it towards him. 
This is the moment when a kisser should feel or the hand is not withdrawn before a kiss. 
If yes, a man should stop the behaviour elegantly.
A kiss should be light and the mouth should just stroke the skin delicately.Remember: It's an old tradition, so most women can take it as a compliment but some may feel a little bit embarrassed.
Now it's time for some lesson of Polish history!
4 historical facts about Poland
Polish history is very impressive as our country can boast of many moments of magnificence.
Check out which facts about Poland fill us with pride!
Moving capital of Poland
Did you know that Warsaw is not the first capital of Poland?
Gniezno was the first Polish capital. The historical sources say that Polish state was established there. The second one was Krakow. Our beloved city was the capital of Poland from the XI century up to 1795.
The famous Wawel is the evidence of those times so you have to get know all Wawel - Guided Tour of the Royal Hill history and hear the anecdotes about polish kings and queens.
King Sigismund III Vasa moved his court and the retinue straight to Warsaw in 1596. Anyway, Krakow remained the "artistic capital of Poland" which is an equally important title!
Interestingly, Lublin temporarily played the role of the Polish capital as well! It was the town where the first government after the First World War was created.
As you can see, firmness is not a strong feature of Poles ;-)
Poland had one of the biggest fortunes in Europe
Did you know that the Jagiellonian Dynasty possessed one of the largest fortunes in Europe?
According to historical sources, treasures of the Polish King Zygmunt August were more spectacular than rulers in Venice or Rome had.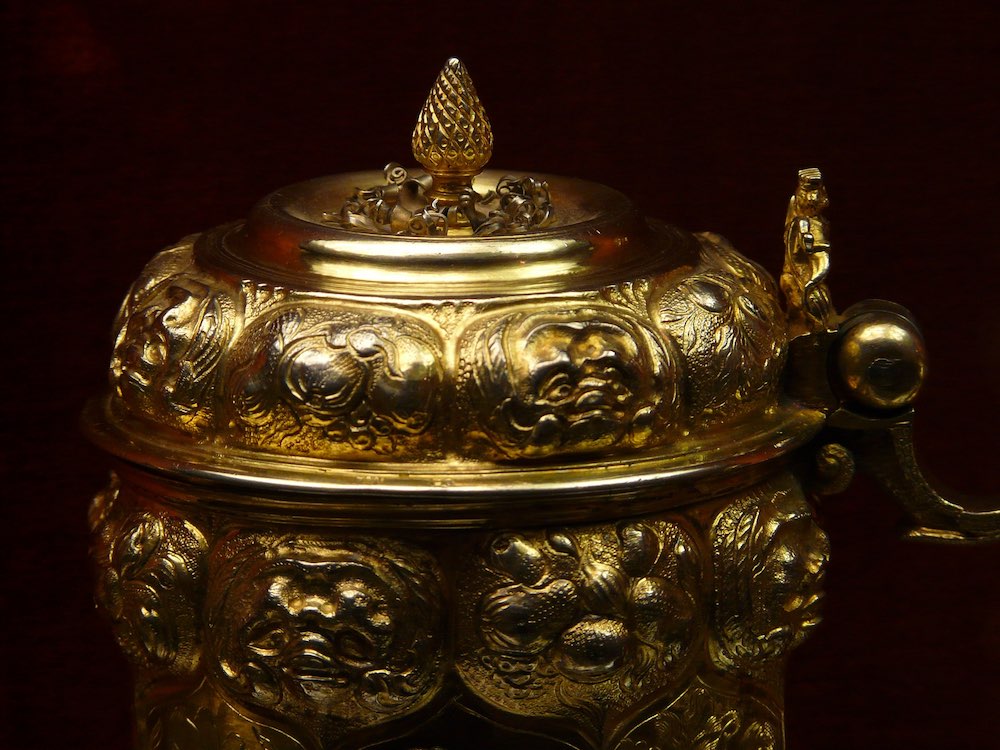 What exactly did the King possess?
180 great and a lot of small cannons
richly decorated armour
sixteen caskets filled with jewels
wonderful fountains
clocks with figures of the size of a real man
organs and other instruments
a cap full of emeralds, rubies and big diamonds
Unfortunately, most of the jewels were lost with the tragic death of Bona Sforza who took 24 wagons of valuables to Italy.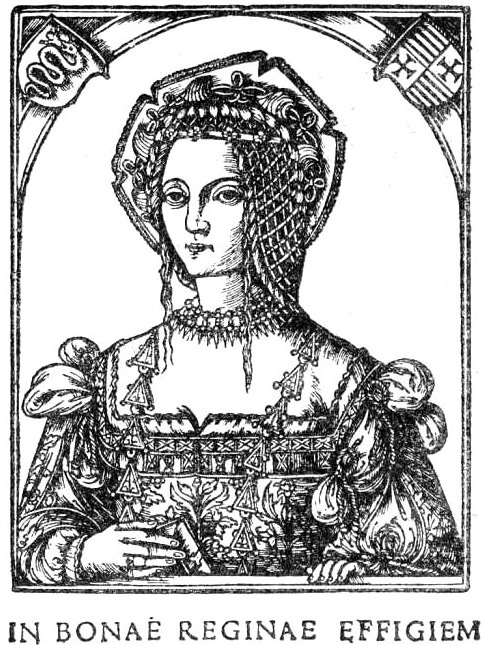 There are 17 Nobel Prize winners with Polish roots
The Nobel Prize is the symbol of prestige and fame all over the world. Poland can be proud of the Nobel Prize winners who had a real influence on science and showed how beautiful the Polish language is.
The most famous Polish winners are:
Maria Skłodowska-Curie (physics and chemistry)
Henryk Sienkiewicz, Władysław Reymont, Wisława Szymborska, Czesław Miłosz (literature)
Lech Wałęsa (Nobel Peace Prize)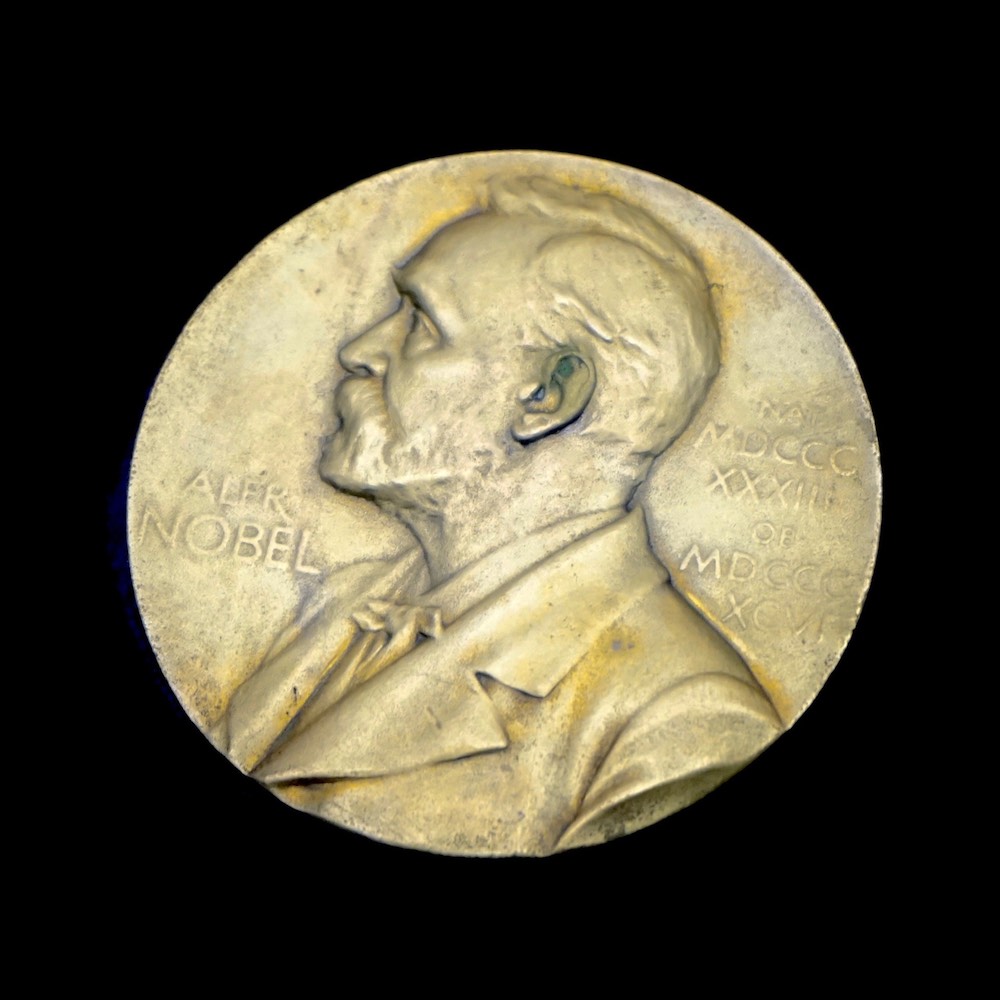 Moreover, only a few people know that there are also many laureates of Polish origin who, due to history, had to flee the country.
Physicist: Albert Michelson, Isidor Isaac Rabi, Georges, Charpak
Physiology or medicine: Tadeusz Reichstein, Andrew Schally
Chemistry: Roald Hoffmann
Nobel Peace Prize: Menachem Begin, Szimon Peres and Józef Rotblat
and others
Ready for our last fact about Poland?
John Paul II was Polish
Pope John Paul II is one of the greatest authorities for Poles and many Christians all over the world.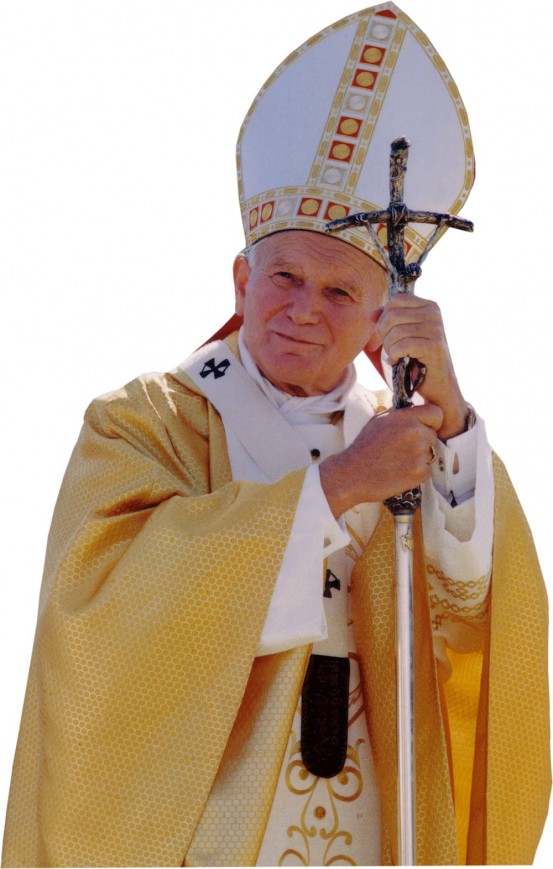 His original name was Karol Józef Wojtyła. 
He was born on May 18, 1920, in Wadowice.
John Paul II was the first pope in 455 years who didn't come from Italy.
He was also the first pope with Slavic roots.
There are many places connected with the life of pope in Krakow. You can also go on a trip to Wadowice and see the family home of John Paul II on your own.
Did you know that the fondant cake called "kremówka" was his favourite delicacy? You can still order the papal cream cake in many local confectionery.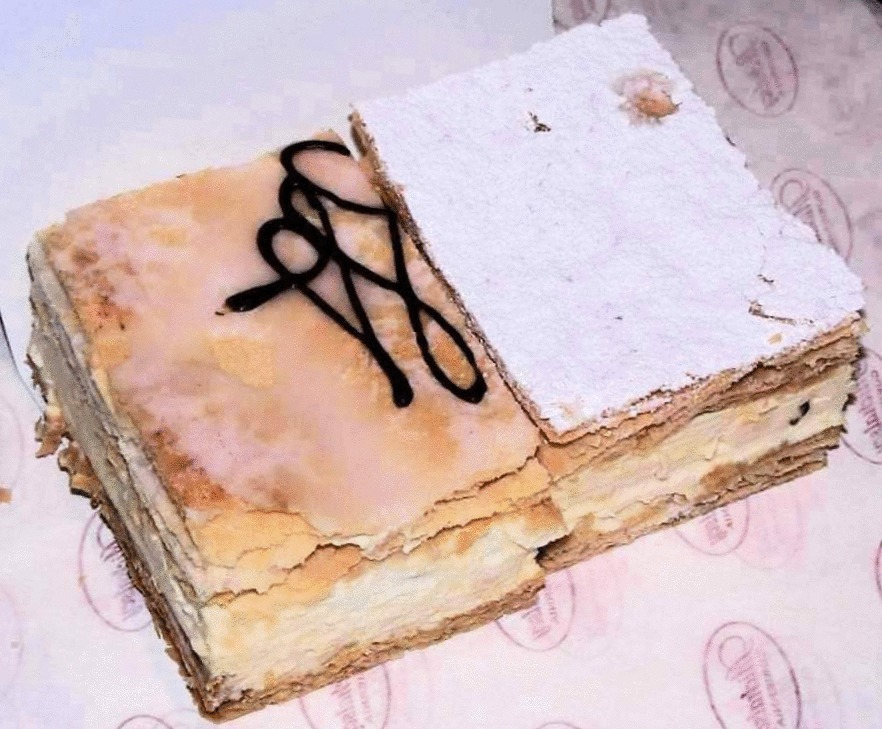 It was a dessert that he ate with his friends just after the matura exams. This beautiful pope's memory charmed all the Poles.
Find out more facts about Poland!
Now you know many different facts about Poland. This unique country is the mixture of interesting stories, remarkable monuments, delicious dishes and funny situations.
There are many nice reasons to visit it and organise great Polish holidays.
Still not convinced?
Get know 7 things Poland is famous for, watch the movie below and do not have any doubts!